3-Day Spiritual Workshop for Rapid Spiritual Progress (Paid Workshop)
Description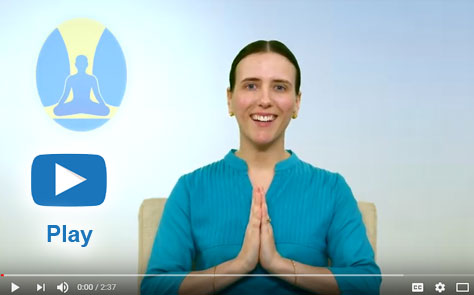 Watch our 2 min video about the Workshop above!
The main purpose of this workshop is to help you in your spiritual practice to experience faster spiritual progress. Regardless of the spiritual path one is following, a fundamental practice we suggest is to reduce one's personality defects and ego. In the workshop we will train you in the Personality Defect Removal (PDR) process which has been created and developed by His Holiness Dr Athavale (who is the founder of the Maharshi University of Spirituality). This training will give you practical tools to reduce defects and enhance qualities required for spiritual progress.
Along with this, we will elaborate on how to recognise spiritual distress and will provide you with simple and yet potent self-healing tools to protect yourself spiritually. If you regularly practice the various aspects of Spirituality that you will learn in this workshop, you will gain the benefit of progressing spiritually at a faster rate and experience peace of mind.

The Spiritual Science Research Foundation in association with the Maharshi University of Spirituality offer 2, 3 and 5-Day Spiritual Workshops around the world. We are happy to announce that for those of you living in North America, registration is now open for our 3-Day Spiritual Workshop held in Vancouver, Canada. The dates are from 08 June - 10 June 2018.
Applying for the Workshop:
Application for the workshop can be done through Eventbrite (registering for a ticket) or through our website at the link below:
After applying, you will receive an email confirmation from us and one of our seekers will contact you for further confirmation. Attendance is confirmed through a selection process.
Dates & Timings:
Friday 8 June 2018, 10:00 AM - 8:00 PM
Saturday 9 June 2018, 10:00 AM - 8:00 PM
Sunday 10 June 2018, 10:00 AM - 8:00 PM
To see the schedule of the workshop Click Here.
Seats Available:
10 seats are available. We keep our groups smaller so that we can give individual attention to each attendee so that they receive maximum benefit from the workshop.
Cost:
Early bird rate CAD 260 (up to 30 April 2018)
Regular rate CAD 300 (from 1 May 2018)
*Please note that from 1 May 2018, no refunds will be provided on cancellation. Cancellations made prior to 30 April 2018, 80% of the workshop fee amount will be refunded. 20% of the paid workshop fee will be retained as administration costs.
What is included in the fees:
1. Workshop Tuition Fees
2. Food

*Accomodation is not included.
Accommodation:
Please arrange for accommodation nearby to the venue. Suggested bed and breakfast in the area are :

Food:
Lunch and Dinner will be served at the venue.
Refreshments will be served at tea time.

*Breakfast to be arranged by you
Getting there:
Closest TransLink Bus Stop:
(3 min walking distance from venue)
SB Cambie St FS w 37 Ave (Stop ID: 50424)
NB Cambie St FS w 37 Ave (Stop ID: 5046)
Closest TransLink Skytrain Station:
(8 min walking distance from venue)
Oakridge-41ST Avenue Station

Closest Airport:
(15 min by car from venue)
Vancouver International Airport

Parking at venue: On street free parking available

** Please note: We will provide pick up / drop off by car up to a 6km radius from the venue in the morning before sessions and in the evening after dinner. Further than that attendees will be required to arrange for their own transport.

If you have any questions and wish to contact us, please email at ssrfcanada@gmail.com
About the speakers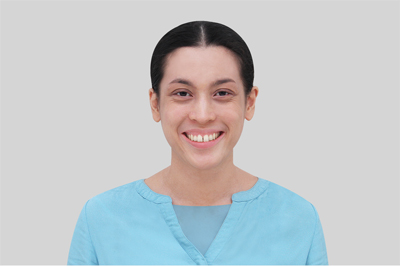 Mrs Radha Mallick is from Vancouver, Canada and is the disciple of His Holiness Dr Athavale, a Saint and Spiritual Master from India. Her family is of a Buddhist background and from a young age she was interested in learning about spirituality. By profession she is an Early Childhood Educator and graduated from Capilano University. Since 2011, she has dedicated her life to spiritual practice and has lived in the SSRF Spiritual Research Center and ashram in Goa, India for the past several years. Radha has a lot of love for others and ensures that all attendees gain maximum benefit from the spiritual workshops she conducts. She has conducted SSRF workshops in USA, Canada, and India & is leading the SSRF Promotions Team as her service to God. This year she will be touring in Canada and USA to share her spiritual knowledge & spiritual experiences in workshops organised by SSRF.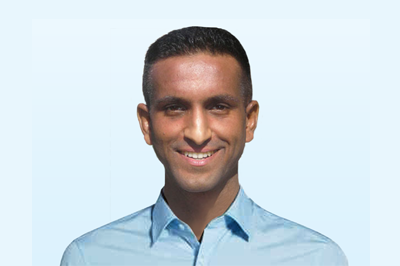 Mr. Sameer Sangha is from Vancouver, Canada. He completed his BA in the field of History, and by profession runs a bed and breakfast along with working in the health food delivery business. Sameer found relief from lifelong eczema and food allergies by practicing the spiritual healing methods given on the SSRF website. As he continued with his spiritual practice, Sameer experienced many more benefits. He began to feel a sense of inner peace, problems in his life started reducing, and he found a purpose in his life and wants to help others to also experience the same. Sameer has spent time living at the SSRF Research Centre in India over the past several years, and currently resides in Vancouver, Canada. Sameer has continued his spiritual practice under the guidance of SSRF and helps with uploading articles to the SSRF site, content creation for SSRF social media platforms, and promotion of SSRF books.