Description
The main purpose of this workshop is to help you in your spiritual practice to experience faster spiritual progress. Regardless of the spiritual path one is following, a fundamental practice we suggest is to reduce one's personality defects and ego. In the workshop we will train you in the Personality Defect Removal (PDR) process which has been created and developed by His Holiness Dr Athavale (who is the founder of the Maharshi University of Spirituality). This training will give you practical tools to reduce defects and enhance qualities required for spiritual progress.

Along with this, we will elaborate on how to recognise spiritual distress and will provide you with simple and yet potent self-healing tools to protect yourself spiritually. If you regularly practice the various aspects of Spirituality that you will learn in this workshop, you will gain the benefit of progressing spiritually at a faster rate and experience peace of mind.
Dates & Timings:
Friday 19 October 2018, 10:00 am - 8:00 pm
Saturday 20 October 2018, 10:00 am - 8:00 pm
Sunday 21 October 2018, 10:00 am - 8:00 pm
Program of the Workshop
To see the planning for the sessions of the workshop, please click here.
Registering for the Workshop
There is a selection process for attendance of the workshop as seats are limited. Please register by filling your contact details in the form below and the workshop organizer will be in contact with you to speak about your interest in the workshop. This helps us to get to know you better and to answer any questions you have before finalizing your attendance. If you are selected for the workshop, then we will share the options for payment to complete your registration.
Registration form:
https://docs.google.com/forms/d/e/1FAIpQLSfIV_Di4nKsCgkqeupYv82QlNXQLuHDNkq9e48l6v-IYfplgg/viewform
*** Please do not purchase your ticket on Eventbrite until you have been notified about your selection to the workshop ***

In the instance where you purchase your ticket on Eventbrite before being selected, we will refund you the payment amount after deducting minor administrative costs of $10.

Registration fees
Early bird / Student rate (Up to 21 September 2018):
- $200 CAD

Regular rate (After 21 September 2018)
- $240 CAD
* Registration fees include lunch, tea/coffee & dinner. Attendees must arrange for their own accommodation and breakfast before the workshop. Pick up / drop off by car can be provided within 6km of the workshop venue.

Have any questions about the workshop or registration process? Email us at ssrfcanada@gmail.com


About the speakers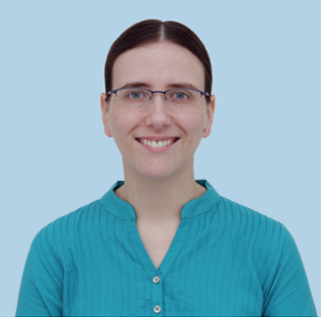 Mrs. Kristen Hardy is from St. Catharines, Canada, and has been doing spiritual practice under the guidance of SSRF since 2009. She holds an honors BA from University of Guelph, and a yoga teacher certificate from Sivananda Yoga Vedanta Ashram in Kerala, India. Since a young age, Kristen has searched for the truth. She studied world religions and philosophy, practiced meditation and yoga, and explored alternative healing techniques since the late-1990's. Though she tried many different spiritual and healing techniques, it was not until she started doing spiritual practice with SSRF that she noticed big and lasting changes in herself. Since then, many problems in her life have completely disappeared, and she experiences love for God and happiness from within that she never imagined possible. Due to her desire to help others experience the benefits of spiritual practice, Kristen dedicates all her free time to conducting spiritual meetings and workshops in Canada, USA, and India, as well as guiding seekers around the world through SSRF's Facebook page.
Mrs Radha Mallick is from Vancouver, Canada and is the disciple of His Holiness Dr Athavale, a Saint and Spiritual Master from India. Her family is of a Buddhist background and from a young age she was interested in learning about spirituality. By profession she is an Early Childhood Educator and graduated from Capilano University. Since 2011, she has dedicated her life to spiritual practice and has lived in the SSRF Spiritual Research Center and ashram in Goa, India for the past several years. Radha has a lot of love for others and ensures that all attendees gain maximum benefit from the spiritual workshops she conducts. She has conducted SSRF workshops in USA, Canada, and India & is leading the SSRF Promotions Team as her service to God. This year she will be touring in Canada and USA to share her spiritual knowledge & spiritual experiences in workshops organised by SSRF.
This event is organised by the Spiritual Science Research Foundation & the Maharashi University of Spirituality