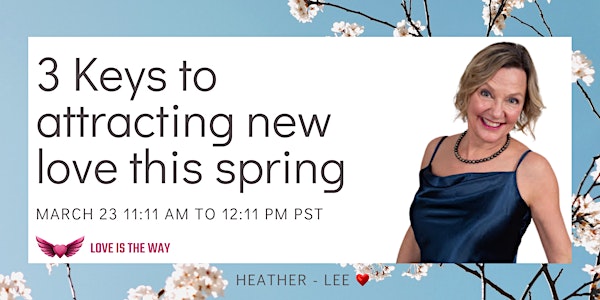 3 Keys to attracting new love this spring
Heather-Lee reveals how to raise your magnetic vibration, be visible and be bold, as you call in new love just as spring arrives
About this event
It's about time, isn't it? Many things have interfered with you having the love life you desire, the deep intimate relationship with a man who 'gets' you, supports you, loves and admires you.
'Love is a many-spendored thing' and spring is the perfect time to plant the seeds of an outstanding relationship like you've never had before.
Getting past the past, getting clear on what is possible for the future and 'getting out there' will all be addressed in this one hour session. There will be time for questions and discussion at the end. Mature single women can learn so much from each other and in the zoom meeting there will be an opportunity for sharing.