Description
LEARNING POINTS
- Does your business strategy fall short of growing your revenue?
- Do you feel stuck when it comes to growing and innovating your business?
- Do you want to innovate and stand out but don't know where to start?


WORKSHOP DESCRIPTION
The purpose of this presentation is to draw attention to 5 cognitive biases that stump innovation, stifle business and sabotage explosive growth. The workshop offers techniques to spot and eliminate biases that hinder innovation, helping your business transform from a plain Jane to a disruptive force that stands out from the competition. Rich with examples, this workshop will highlight psychological factors that impact our business decision-making without our knowledge. The tools made available in this workshop will empower entrepreneurs to gain an edge through improved self-awareness, improved decision making and faster business growth.

SPEAKERS BIO
Inna Morgan is the founder of PromoHack, a marketing agency focused on growth hacking (www.promohack.ca). Inna is a graduate of McGill University, with a degree in Cognitive Science and Philosophy. Throughout her career Inna has worked with both international and Canadian companies as a marketing and growth consultant. Inna is interested in factors that contribute to growth and innovation, including psychological factors that facilitate success. Inna has a Master's Degree from University of Alberta in Policy and Management. Learn more on her LinkedIn: https://www.linkedin.com/in/innamorgan/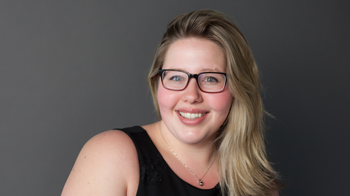 ABOUT B2B MASTERMINDS
B2B Masterminds provides weekly workshops for business owners and entrepreneurs to get consistent business development training, mentorship and strategies for growth.

ADMISSION & GUARANTEE
Spots are limited. Your investment is $20 at the door. The event is on the first come basis unless you purchased a ticket in advance. We have a 100% satisfaction guarantee. If you are not happy with the workshop you attended, let us know and we will issue a refund.

AGENDA
5:00 - Registration starts
5:00 - 5:15 - Collaborative networking
5:15 - 6:15 - Workshop and Q&A
6:15 - 6:30 - Open networking
7:00 - Official end
LOCATION & PARKING
Go right when you walk in. Do not go up the stairs. Park anywhere around the building.