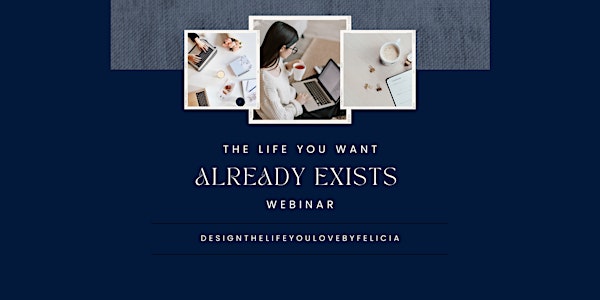 3 Simple Principles for Building Dreams!
Why should you take a chance on yourself?
About this event
Happy New Year ❤️ Out with the old, in with the new!
You are not here by coincidence; it's time for you to take control and live your best life, bringing more magic, love, joy, passion, and energy into your life.
The essence of who you are is perfect; it's the real you. There's incredible power flowing to you; it's omnipresent, all-knowing, and all power seeking fuller expression and expansion within and through you.
All there ever was or ever will be is within you. There is nothing to get; you've already got it!
Your life is meaningful, and at its best, life is short. You have the potential to do anything you choose and to do it well. You have the power to attract to you the life you love by design – rather than letting it happen by default.
Where could you be six months from today? The answer will astonish you!
In my upcoming webinar, what I share will help you rise above your limitations, beliefs, and habits and overcome the challenges surrounding your life.
When you discover how to live in a state of flow with the good you desire, success doesn't just become possible; it becomes PROBABLE and, near, guaranteed!
I look forward to getting to know you better; it's time to decide, plan, commit, and act in 2023!
Live life with passion and give thanks with a grateful heart.
FREE Gift Inside! 🎁