30 janvier - 1ière rencontre 2019 Raspberry Pi du grand Montréal

Wednesday, January 30, 2019 from 6:30 PM to 9:30 PM (EST)
Event Details
Cette PREMIÈRE rencontre de 2019 pour les utilisateurs de Raspberry Pi (et d'Arduino) du grand Montréal se tiendra le mercredi 30 janvier 2019 à 18:30.  
La rencontre aura lieu à l'École de Technologie Supérieure, 1100 Notre Dame Ouest, Montréal, H3C1K3.  Nous utiliserons la salle B-4418.  Une signalétique sera mise en place pour vous guider.  Bienvenue à tous !
Je vous rappelle que nous aurons 2 conférences au programme de cette première rencontre de 2019:
La première pour passer en revue l'utilisation de technologie RFID avec un RaspberryPi afin de sécuriser des accès à des lieux.  Exemples de code sur Raspberry Pi en Python.  Code, démonstration, recommandations de librairies outils.  Pour tous.
La seconde autour de la puce ESP32 de la firme chinoise Espressif connue aussi pour la puce ESP8266 que nous avons vue dans de nombreux projets et présentations.  Le ESP32 double la majorité des capacité du ESP8266 tout en ajoutant, mémoire, cryptographie, Bluetooth, etc ... Serait-elle la puce de tous vos prochains projets de contrôle et de mesure ???  On vous en parle en détail par des gens qui l'utilisent depuis déjà passablement de temps dans des projets réels.
Agenda:
1 - Nouvelles du Club (15 minutes) - Jean-Marc Bélisle

Courtes informations sur le Club et activités à venir.  Quelques réponses sur des questions soulevées lors de la dernière rencontre.  
2 - Sécuriser des accès via RFID et SQL - application pratique- 45 minutes
Un RaspberryPi peut facilement gérer l'accès sécurisé à des lieux via l'utilisation de cartes RFID et de détecteurs/lecteurs RFID.  L'utilisation d'une base de donnée pour les cartes en circulation permet de gérer les accès en temps réel.  Le protocole Modbus sera aussi introduit dans le cadre de la discussion.  Le tout sera mis en oeuvre par l'entremise d'un prototype montré lors d'une démo "live" avec exemples de codes, questions et réponses.
3 - Pause Réseautage (30 minutes) Tous
4 - Tout ce que vous voulez savoir sur le ESP32 - 45 minutes
La plateforme ESP8266 est très utilisée dans le domaine IoT.  Son successeur, le ESP32 double la majorité des capacité du ESP8266: la puce ESP32 est plus rapide (160Mhz) plus puissante (2 "cores"), plus connectée (WiFi + Bluetooth 4.2 & BLE), plus interfacée (36 pins GPIO), plus flexible (+ de ports ADC, des ports "touch" à détection de capacitance) ... etc.   La puissance a un prix (2 fois celui du ESP8266) et un soutien logiciel (librairies et exemples) plus restreint.  Les avantages sont nombreux mais il y a toujours un prix à payer.  Plein de leçons tirées d'expérimentations nombreuses: matériel, logiciels, librairies, communication, IDE ... etc...  On vous en parle.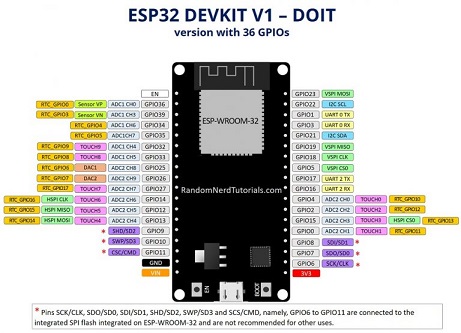 5 - Table ronde (30 minutes): vos projets, vos problèmes, vos questions, vos appels à l'aide, etc ...
Profitez de la présence d'autres passionnés pour nous faire part des projets que vous menez/envisagez, des problèmes que vous avez, de vos questions et même de vos appels à l'aide.  Cette communauté est d'une rare générosité.  
Partagez cette invitation autour de vous !  Et si vous êtes tentés par l'expérience de faire une présentation à une rencontre ultérieure, faites le moi savoir : Les volontaires sont toujours les bienvenu(e)s!!!
Au plaisir de vous rencontrer à cette occasion.
Jean-Marc Bélisle.

Although the group is predominantly French-speaking, English participants and speakers are also very welcome!
When & Where

École de Technologie Supérieure
1100, rue Notre-Dame Ouest
(salle B-4418 )
Montréal, QC H3C1K3
Canada

Wednesday, January 30, 2019 from 6:30 PM to 9:30 PM (EST)
Add to my calendar
Organizer
English follows... Communauté des utilisateurs de Raspberry Pi et d'Arduino du Québec située à Montréal. Réseautage et partage d'expertise lors de rencontres afin de favoriser l'exploration par des projets multidisciplinaires, parfois artistiques, en informatique, électronique, robotique, domotique, etc.
Cela dit, d'où que vous soyez, dites-nous en davantage sur vos intérêts, votre expertise autour du Raspberry Pi dans ce bref questionnaire qui accessoirement vous ouvrira également les portes du forum Google du Club Framboise pour échanger avec les autres membres.
Vous cherchez où acheter votre premier Raspberry Pi ? Commencez par cette liste de boutiques québécoises et de sites en ligne !
Vous souhaitez en savoir plus sur nos rencontres passées et à venir ? Cliquez ici pour en consulter les récapitulatifs !
Au plaisir de faire votre connaissance.
---
La communauté des utilisateurs de Raspberry Pi et Arduino du Québec
ClubFramboise.ca | Facebook | Twitter | Instagram | YouTube
---
Raspberry Pi and Arduino user group in Quebec based in Montreal. Local networking and expertise sharing to encourage the exploration through multidisciplinary projects in computer sciences, electronics, robotics, home automation, etc.
Although the group is predominantly French-speaking, English speakers are also very welcome!
---
Raspberry Pi and Arduino User Group in Quebec.