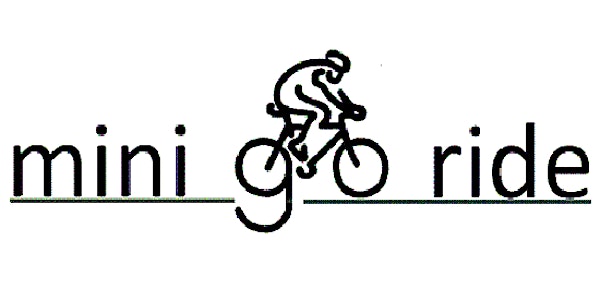 30th Annual Mini-GO-Ride
Fun, non-competitive bike tour fund raiser for Underground Gym and Shelter House.
When and where
Location
Neebing Roadhouse Highway 61 and 20th Side Road Thunder Bay, ON P7J 1G4 Canada
Refund Policy
Contact the organizer to request a refund.
Eventbrite's fee is nonrefundable.
About this event
The Mini GO Ride Continues!!!!
THE FIRST BIG BIKE EVENT OF THE YEAR!!!
FROM JUNE 1 TO THE END OF JULY 2022
Like the last years, it will be a virtual event.
 If you want to skip all the details below and simply donate/sign up,  simply click the "TICKETS" button, enter an amount to donate and click on the "ORDER NOW" button.  If there is no "TICKETS" button, simply enter your donation amount and sign up.
The 30th Annual Mini GO Ride - Covid-19 Virtual Version
Also Known As (aka): The 3rd Annual Mini GO Ride - Covid19 Virtual Version, LOL
The first registrants who donate at least $30 will get a $10 gift certificate to the Neebing Roadhouse.
It's been over two years of Covid and the statistics seem to be indicating a dropping trend in Covid number, however, we are still slightly hesitant to have a one day event. So, again, it will be occurring over a two month period.
We ask riders to please adhere to the Covid rules if they are to recur during the duration of the event.
DETAILS OF THE RIDE
WHAT: The Mini GO Ride (MGR) is a fun, non competitive bike tour of approximately 10, 20, 50, or 100km on the back-country roads of Thunder Bay and Oliver-Paipoonge Township.
WHEN: From June 1 to July 31, 2022. The event held in the months of June and July to allow more opportunity for safer spacing between riders.
Please ride in the daylight hours.
WHERE/ROUTES: You may start the Neebing Roadhouse or anywhere along the route. BUT - if you can't make it to the route then you may ride anywhere you want. Even in another city, province or country!!
CLICK HERE TO VIEW OR PRINT ROUTE MAPS
All three routes start at the Neebing Roadhouse to:
SHORT ROUTE: to Candy Mountain Road then turn around (12km)
MEDIUM ROUTE: along Candy Mountain Road to Hanna Road then turn around (19km)
LONG ROUTE: to Hwy 588 for the long route (50km).   The routes are well marked
CLICK HERE TO VIEW OR PRINT ROUTE MAPS
EXTRA LONG ROUTE: when you get onto Barrie Rd, continue to the end of Barrie Rd, then turn left onto Hwy 588, then right onto Hwy 590, then right onto Hwy 588, then left onto River Road which reconnects to the long route at Barrie Drive.
SET YOUR OWN ROUTE: If you can't get to the Neebing, then ride anywhere by golly, yes... anywhere.  Anywhere includes Thunder Bay, Ontario, Canada, North America, and lastly, anywhere in the WORLD!!
The routes are marked with temporary white paint showing arrows at each turn. The last arrow will be marked with a number which indicates the distance to the next turn. Each arrow has a signature marking of an upsidedown letter "u" at the bottom of the arrow.
WHERE TO PARK: You may park at the Neebing Roadhouse
COVID RELATED CHANGES
1) This year's ride will span several months because we cannot anticipate what the restrictions might be in effect.
2) Even though many of the Covid-related mandates have been dropped, things could change, so please adhere to any mandates, should they be re-implemented.
3) Usually, we gather as a group inside the Neebing Roadhouse, but not this year.  Usually we give munchies along the way, but not this year. HOWEVER, the restaurant is open for business, so please consider having dinner or snack there after or before your ride. The Neebing has been involved with the MGR for it's entire 30 annual events.
4) This year our online registration will be by donation only. You decide how much to donate. Tax receipts will be given for donations of at least $25 to one charity.
BELOW YOU WILL FIND THE REST OF THE RIDE INFORMATION
This a scenic, fun, non-competitive bicycle ride that is also a fundraiser for Thunder Bay's Underground Gym and Shelter House Thunder Bay. Ride through back country roads starting and ending at the Neebing Roadhouse at the corner of Hwy 61 and 20th Side Road.  You are not restricted to start and end at the Neebing.  You may start/end anywhere on the route or anywhere on earth. The bike routes will be primarily on back roads with 4 different routes, a short, medium, long and extra long route.  The distances are approximately: 10, 20, 50 and 100 km.
CLICK HERE TO VIEW OR PRINT ROUTE MAPS
HELMETS (ANSI or Snell) ARE MANDATORY - we could lend you a helmet if you need.
Children under 16 years old must be accompanied by an adult.
Participation challenge.  The group with the most people win a prize.  Be sure to enter your group name when signing up. NOTE: your group does not have to ride together.
Our Chariities – Underground Gym (UGG) and Shelter House Thunder Bay
The Underground Gym & Youth Centre
Provides FREE ACCESS to multiple activities & meals for youth in need, 4 to 17+ years (co-ed) and is dedicated to promoting and teaching fitness, healthy lifestyles, self-confidence and self-respect.
Due issues at their previous location (fire and break-in/theft),they are rebuilding at an exciting new location on Victoria Ave.
CLICK HERE to go to the Underground Gym Website
Shelter House Thunder Bay
Shelter House provides short-term relief to those in need of shelter, food, clothing, and access to resources to support their transition towards successful independent living.
Shelter House also forges community links, identifies gaps in service currently being provided for its clients by the community and acts as an advocate for change.
CLICK HERE to go to the Shelter House Website
WAIVER
The waiver may be read and agreed to online when registering unless you are under 18 years old.  IF YOU ARE UNDER 18 YEARS OLD - you must have a guardian sign a printed waiver.  You may download the waiver now by clicking below.
CLICK HERE TO VIEW OR PRINT WAIVER
RULES
CLICK HERE TO VIEW OR PRINT RULES
FOR MORE INFORMATION
Phone/text 807-476-4596  or email minigoride@yahoo.com.
SPONSORS