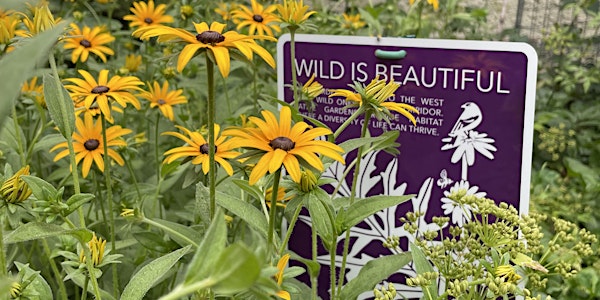 30x30: Good News for Ecosystems, Wildlife and Our Climate
Discover how you can help combat climate change and habitat loss.
About this event
We are excited to invite you to
30x30: Good News for Ecosystems, Wildlife and Our Climate with Adrian Ayres Fisher
Climate change and wildlife habitat loss have combined to create a global biodiversity crisis that is harming natural ecosystems and threatens many species with extinction.
The good news is that Natural Climate Solutions that involve conserving large percentages of earth's lands and waters can play a major role in both mitigating climate change and safeguarding ecosystems and the living organisms that simultaneously create and depend upon them.
You are invited to hear how and why the latest UN - IPCC report has recommended that 30% of earth's lands and waters be conserved by 2030 and 50% by 2050. Learn how the 30x30 America the Beautiful Executive Order is being implemented nationwide, how a group of high school students from Pontiac and the state legislature have jumpstarted the Illinois 30x30 Task Force, and what you can do to help.
30x30 is an initiative that everyone can get involved in, no matter where they live, even if they don't own any property. This Natural Climate Solution meshes seamlessly with all of the established organizations and initiatives so many native plant gardeners are already involved in, such as Project Wingspan, Conservation@Home, the Illinois Monarch Project and the Homegrown National Park, and, of course, Wild Ones.
Speaker Bio:
Adrian Ayres Fisher has been enthusiastically gardening with native plants for over thirty years. As a board member of West Cook Wild Ones, she educates about and advocates for native-plant gardening, natural area restoration, and biodiversity. She also serves as volunteer steward of National Grove Forest Preserve in Riverside, Illinois, where she manages volunteer restoration projects. Her website is at www.ecologicalgardening.net