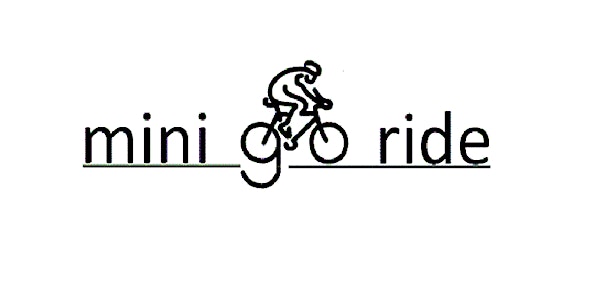 31st Annual Mini-GO-Ride
31st Annual Mini GO Ride Come for a scenic, fun, non-competitive bicycle ride that is also a fundraiser for Underground Gym
Location
Neebing Roadhouse Highway 61 and 20th Side Road Thunder Bay, ON P7J 1G4 Canada
About this event
31st Annual Mini GO Ride
WE ARE BACK!! Actually, we never left, LOL. However, we are back to the regular format that we had before the Covid Pandemic. The MGR will be a one day event with on-route munchies, live music and free draw prizes. Read on...
Come for a scenic, fun, non-competitive bicycle ride that is also a fundraiser for The Underground Gym.  Ride through country roads starting and ending at the Neebing Roadhouse at the corner of Hwy 61 and 20th Side Road.  The bike routes will be primarily on back roads with 4 different routes, a short, medium, long and extra long route.  The distances are approximately: 10, 20, 50, and 100 km.
DETAILS OF THE RIDE
WHAT: The Mini GO Ride (MGR) is a fun, non competitive, fund-raising bike tour of approximately 10, 20, 50, or 100km on the back-country roads of Thunder Bay and Oliver-Paipoonge Township. After the ride, you are welcome inside the Neebing Roadhouse and visit with others while ordering from their menu, listening to live music, and winning draw prizes.
WHEN: Saturday May 27. There are various start times depending on your distance. 10 and 20 km starts at 11:00am; 50km starts at 10:00am; 100km start at 9:00am
WHERE/ROUTES: Meet at the Neebing Roadhouse Parking lot. All the routes start by heading north on the 20th Side Road. All routes are marked with temporary white paint showing arrows at each turn. The last arrow will be marked with a number which indicates the distance to the next turn. Each arrow has a signature marking of an upsidedown letter "u" at the bottom of the arrow.
 CLICK HERE TO VIEW OR PRINT MAP
OTHER PERKS (in addition to riding on our lovely back country roads with old and newly made friends)
REGISTER ONLINE EARLY: The first 50 to register online will receive a $10 Gift Certificate to the Neebing Roadhouse.
PROMO CODES: Your organization/club might have a promo code. If you don't know it, feel free to ask us or your organization's leaders. If there is no promo code, then ask us nicely and we might set one up for you.
FREE DRAW PRIZES: of various shapes and sizes will be given out after the ride in the Neebing Roadhouse.
MUNCHIES ON ROUTE: We don't want you to starve, and we'll try our best to have chocolate for everyone
MUSIC: And it will be live!!
PARTICIPATION CHALLENGE: The group with the most registered will win extra prizes, so gather up your friends and don't forget to enter your group name when you sign up. We allow one change per person should someone decide to "jump-ship".
GREAT EATS: Now this still is a perk, but you'll have to pay for it. They will have food for you to order from their menu.
This is a rain or shine event. If the weather is real bad, then we'll just have to go into the Neebing Roadhouse a bit earlier. The music, attendance prizes, and menu will still be there.
HELMETS (ANSI or Snell) ARE MANDATORY
Children under 16 years old must be accompanied by an adult.
REGISTRATION DETAILS
Online registration continues right up until the start of the ride - May 27, 2023
Or you can register at the event in person.
WAIVER
The waiver may be read and agreed to online when registering unless you are under 18 years old.  IF YOU ARE UNDER 18 YEARS OLD - you must have a guardian sign a printed waiver.  You may download the waiver now by clicking below.
OUR CHARITY - Underground Gym
We encourage you to donate online or at the event, so please bring your checkbook or extra cash if you don't have a chance to donate online.
The Underground Gym & Youth Centre
Provides FREE ACCESS to multiple activities & meals for youth in need, 4 to 17+ years (co-ed) and is dedicated to promoting and teaching fitness, healthy lifestyles, self-confidence and self-respect.
 CLICK HERE to go to the Underground Gym Website
RULES
COVID (and any other such varmints)
It appears that we've somewhat gotten past the hard part of Covid, but we will remain mask-friendly, and ask that if any changes occur in government rules regarding Covid (or any such potential issues) that we follow their guidelines.
Possible FAQ's
Q - PRICING
Why are the ticket prices not even numbers like $25.00 or $10.00. Instead I see $27.96 and $11.98?
A - We are trying to be transparent with the people who register. Our actual prices are indeed numbers like $25.00 and $10.00. However, Eventbrite our website hosts, charge a fee for every purchase made on their site. We don't want to "surprise" you at the end of your purchase with another added cost. We tell you before that.
Q – FILLING OUT DATA
Why are you asking us to pay before entering our data?
A – That is how Eventbrite is set up, we don't have control over that. However, we trust that the wisdom of Eventbrite's knowledge of setting up events is more vast than our wisdom, so it must be for the greater good.
Q – GROUP PARTICIPATION CHALLENGE
Where do we enter our group name? What if we did not enter a group name when registering, then want enter in that team at a later date? Do we have to enter a group name? What if we want to change to a different group (because they might be more fun, LOL)?
A – You will be prompted to optionally enter your group after you have paid entered all your registration information. If you did not enter a group name, you may contact us to enter it for you behind the scenes. You are not obliged to enter a group name. If you want to change your group name, contact us and we'll make that change for
FOR MORE INFORMATION
Phone/text 807-476-4596  or email minigoride@yahoo.com.
SPONSORS