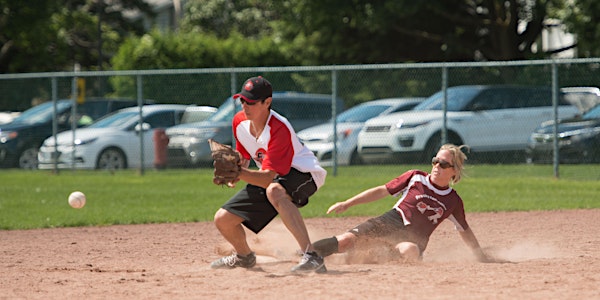 32nd Sian Bradwell Softball Tournament - 2022 - Waiver and Release
Location
Kirkland
16950 Hymus Boulevard
Kirkland, QC
Canada
FUN, FUN, FUNdraiser for children with cancer. This Player registration and waiver MUST be signed prior to playing in the Tournament.
About this event
N.B. Player registration closes at 4 p.m. on Thursday, July 28th, 2022.
In consideration of the acceptance of my registration for participation in the Sian Bradwell Softball Tournament, I for myself, my heirs, executors, administrators, successors, and assigns hereby release, waiver, and forever discharge the Town of Kirkland, City of Pierrefonds, City of Montreal, City of Pointe-Claire, City of Beaconsfield, all members of the M.U.C. Police Service, Sian Bradwell Softball Tournament event organisers and their heirs, Advisory Board members of the Sian Bradwell Fund Inc. and their heirs, The Montreal Children's Hospital and Montreal Children's Hospital Foundation, all sponsoring companies, and elected and appointed officials, successors and assigns, of and from all claims, demands, damages, costs, expenses, actions and causes of action whether in law or equity, in respect of death, injury, loss or damage to my person or property howsoever caused, arising or to arise by reason of my participation in said event, whether prior to, during, or subsequent to the event, and notwithstanding that same may have contributed to or occasioned by the negligence of the aforesaid.
I further hereby undertake to hold and save harmless and agree to indemnify all of the aforesaid from and against any and all liability incurred by any or all of them arising as a result of, or in any way connected with my participation in the said event.
By submitting this entry, I acknowledge having read, understood, and agree to the above waiver, release and indemnity. I warrant that I am physically fit to participate in this event.
I give full permission for the use of my photograph or images to be used by any of the parties (as defined above) in connection with the Softball Tournament.