38th Annual BBPA Harry Jerome Awards - Decade Leaders
Description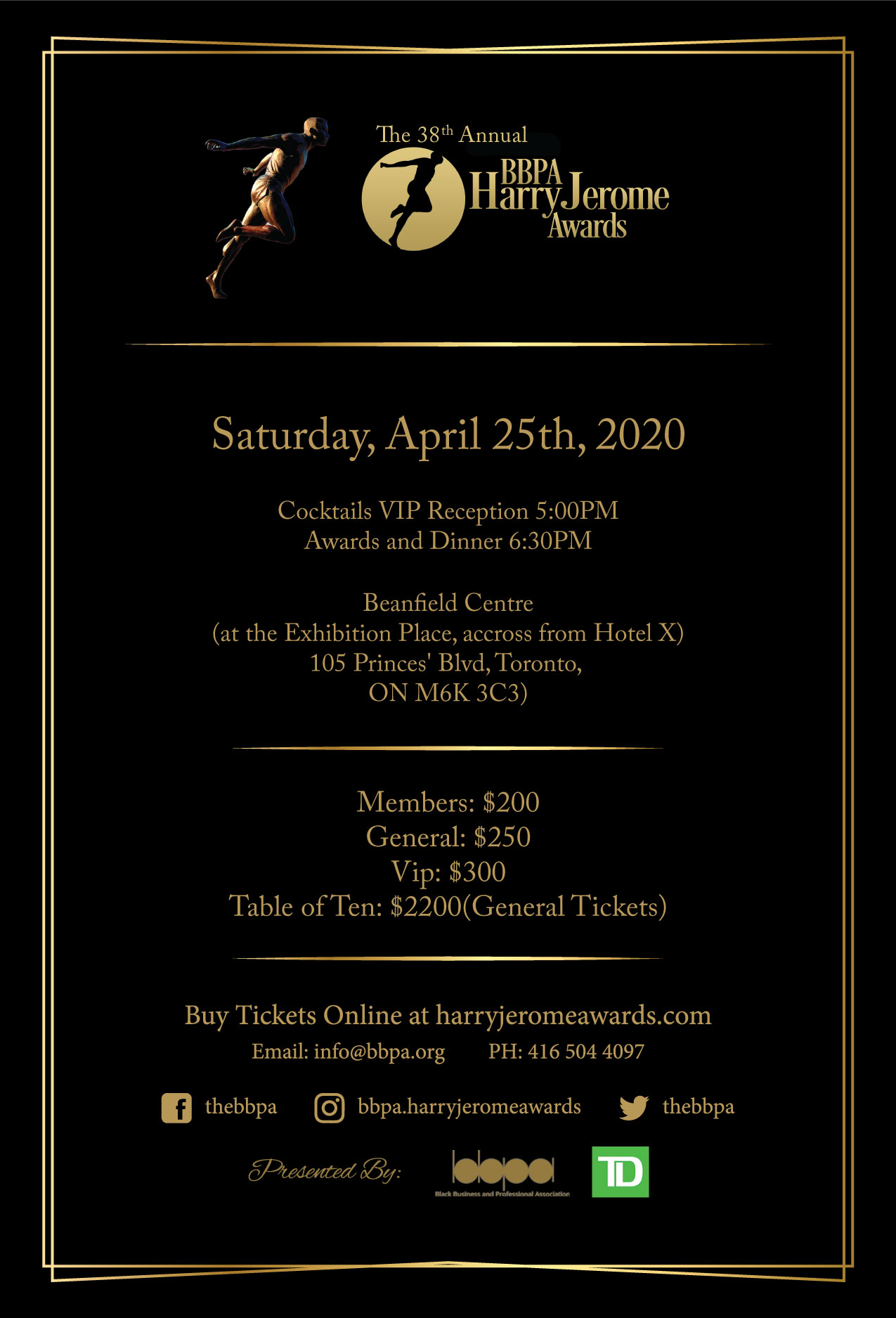 Welcome to the 38th Annual BBPA Harry Jerome Awards!
We are excited to have you join us in recognizing the numerous contributions made locally, nationally and globally by our black community. This year our theme is "DECADE LEADERS". As we take a moment to reflect and honour our past we are also looking forward to our very bright future.
The BBPA Harry Jerome Awards is one of the most distinguished African-Canadian awards in the country. Awards that pay tribute to the outstanding and inspirational African-Canadians who truly model excellence and leave their mark on the world.
VIP Reception and Vendors Boutique from 5:00pm
Awards Ceremony and Dinner 6:30pm
BBPA Members: Please contact the Black Business and Professional Association at 416-504-4097 for your membership discount code.