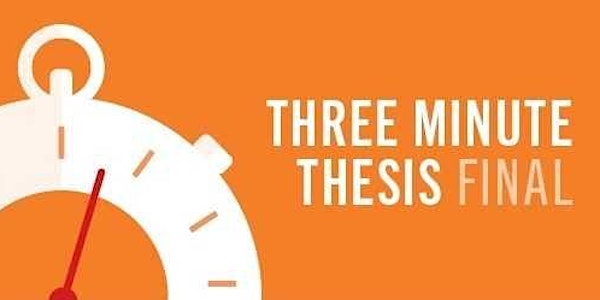 3MT 2020 Final Competition
Description
Click here to watch the livestream beginning at 7:00pm, preregistration is not required: https://www.youtube.com/watch?v=rg1rLQmoOE4
See the event program here: http://umanitoba.ca/3mt/
This year's Three Minute Thesis (3MT®) competition final will look a little different than in previous years. The Faculty of Graduate Studies is excited to announce that the event will be broadcast online starting at 7pm on June 3. The event will still feature a panel of judges and the opportunity for viewers to vote for People's Choice.
3MT is an annual competition where challengers have just three minutes to present their research and its importance in plain language, using only a single slide to illustrate their topic. The competitors are judged on comprehension, engagement, ease of communication while providing an understanding of the background and significance of their research.
At the final competition on June 3rd, the judges will choose the top three, and the audience will vote for People's Choice. Students will compete for the Dr. Archie McNicol Prize for First Place ($2,500) and advance to the Western Canada Regional Competition to be held later this year, the UM Retirees Prize for Second Place ($1,250), Third Place ($750), and the People's Choice award ($250).
Everyone is invited to watch this exciting event and cheer on the finalists virtually.