Description
Join us at Startup Zone on July 18th for an afternoon of learning, storytelling, and networking to help you gain the skills you need to excel in entrepreneurship.
Startup Zone, in partnership with the PEI Business Women's Association, is proud to open this limited seating event to the public at no charge.
Agenda:
1pm-1:30pm: Welcome
Margaret Magner, Executive Director of PEI Business Women's Association
Patrick Farrar, CEO of Startup Zone
1:30pm-2:15pm: Workshop - Business Strategy, Planning & Getting it done!
Host: Sara Roach-Lewis
In this workshop with Sara Roach-Lewis, you will get clear on what you need to do in the next 90 days to achieve the goals you set at the beginning of the year. Whether you are a solopreneur, have a team, or if your biz is your side hustle - you will leave this workshop with a clear understanding of the kinds of strategy you need to grow your business AND simple, effective ways to build them into your business.
We'll talk strategy, planning, and getting sh*t done!
2:15pm-2:30pm: Networking Break


2:30pm-3:15pm: Fireside Chats
Moderator: Amber Mac
Guests:
Ashley Green, freelance graphic designer, founder of Local Legends & the Girl Boss of PEI online community.
Melanie Wildman, founder of Nutracelle.
Diane Sankar, founder of Letter Board Company.
Stefanie Corbett, Director of Operations with Island Capital Partners.
3:15pm-4pm: Keynote from Amber Mac - Social Media Workshop: 10 Tips & Tools to Grow Your Business Bigger & Better.
4pm-5pm: Social!
Stick around for some networking and light refreshments!
Speaker Bios: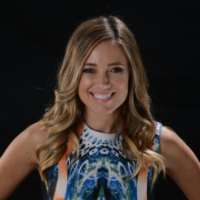 Amber Mac
Amber is the President of AmberMac Media Inc. She has keynoted more than 300 events around the world and has moderated sessions with: Canadian Prime Minister Justin Trudeau; former FBI Director James Comey; business coach Tony Robbins; famed astronaut Chris Hadfield; and many other notable leaders.

She is a regular business host and expert for Fast Company, CNN, Bloomberg, CBS, BNN, CTV, The Marilyn Denis Show, and SiriusXM Radio. Plus, in 2018, she was named one of DMZ's 30 inspirational women making a difference in tech. In 2019, her podcast The AI Effect won Best Technology Series. Most recently, she is the co-host of the podcast series Marketing Disrupted.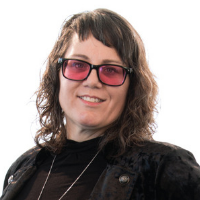 Sara Roach-Lewis
Sara Roach-Lewis is a business strategist who helps businesses level up using a model that combined focused strategy and action. She helps businesses transform their vision into reality by helping them see the big picture and then drilling down to get clear on exactly what needs to happen to see those results. With clients locally and as far away as the UK, Sara helps business owners be as efficient and productive possible using a system that works for solopreneurs and teams.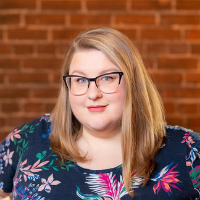 Ashley Green

Endlessly creative and entrepreneurial to the core, Ashley Green sees a world of captivating possibilities wherever she looks. A PEI-based freelance graphic designer, Ashley lives for the opportunity to help entrepreneurs, businesses, and organizations define their unique identity and brand.
Specializing in visual identities, publication, and packaging design, Ashley has over 8 years of experience working in graphic design. One of her many superpowers is being able to adapt to the diverse needs of her clients. She's worked with farmers and fishers, insurance companies, hotels, breweries, music festivals, restaurants, computer engineers, and many other clients. She's as comfortable developing beer labels for a hip craft brewery as she is designing a travel guide for a destination management organization.
A graduate of the Interactive Multimedia program at Holland College (2011), Ashley keeps on top of industry trends and tools through online courses, workshops and graphic design conferences. In addition to her full-time gig as a freelance graphic designer, Ashley is also the owner/operator of Local Legends Apparel, the leader of Girl Bosses of PEI, and a member of Etsy Team PEI.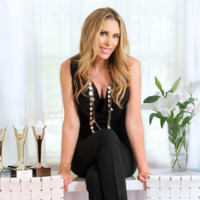 Melanie Wildman
Melanie Wildman is a proud Islander from Milton, Prince Edward Island. She graduated from Holland College's Graphic Design Program in 1992 before moving to Western Canada to pursue her career. She returned to Prince Edward Island in 2015 to launch Nutracelle, which is manufactured in PEI. She is excited to be a part of the growth, innovation and entrepreneurship happening in Prince Edward Island today. Melanie serves on the Board of Directors for the PEI BioAlliance and sits on the Editorial Board for Atlantic Business Magazine for Women's Issues. She is passionate about improving people's health and mentoring and encouraging women in business.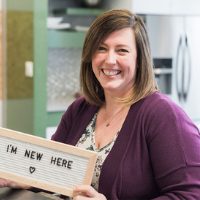 Diane Sankar
Diane is the founder of The Letter Board Company, Canada's first premium felt letter board company dedicated to providing quality letter boards for your home.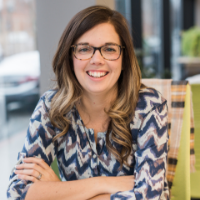 Stefanie Corbett
Stefanie is the Director of Operations for Island Capital Partners, an early stage venture capital fund that is in the business of investing in high potential Prince Edward Island entrepreneurs and startups. Stefanie has been helping entrepreneurs work towards achieving their objectives for over 10yrs. With a background in business banking, financial analysis, and leading high performing sales teams, she has a passion for pushing entrepreneurship forward and helping companies gain easier access to capital.