3rd Annual Women's Day - Business & Community Builders Breakfast (Ottawa)
Description
THE OTTAWA OPPORTUNITIES NETWORK 's THIRD ANNUAL BUSINESS & COMMUNITY BUILDERS BREAKFAST IS A CELEBRATION OF WOMEN WHO ARE ACTIVATING A *SPARK* FOR CHANGE IN THEIR COMMUNITIES...

March 2018
Our annual Women's Day breakfast celebration brings together many of Ottawa's diverse business professionals to meet, mix and mingle over a delicious breakfast! Get your chance to hear our wonderful speakers, network and start to build new connections. It's also a great opportunity to give back to the community!
•WHO WE ARE:
The Ottawa Opportunities Network is an online/offline community hub helping to connect Ottawa's diverse business professionals, entrepreneurs, community builders, and non profit organizations.
•OUR VISION:
We have created a space for professionals to network and build new connections first through the power of great conversations and getting to know each other. Our goal is to help the local organizations connect with small businesses to create a great synergy and collaborate.
•THE MEETUP:
A portion of the event is dedicated to hearing from our local community organizations on how they are helping to build and sustain our community with the offer of programs and services.

•The Ottawa Opportunities Network has become a link between the private and non profit sector.
---
Presenting Organization: United Way SPARK

Spark brings community-minded women together to connect, collaborate and change lives in Ottawa.
As part of their investment in sparkFund, they work together to allocate Community Action Grants that benefit Ottawa's most vulnerable neighbourhoods. For more information, open the interactive map to view our city-wide investments.
Strong neighbourhoods are the foundation of a great city. Having a dedicated group of engaged residents is essential to the fabric of any community.
Facilitated by United Way Ottawa, spark works to address the social problems facing residents living in Ottawa's 16 priority neighbourhoods by investing in Community Action Grants. Through the investment of collective resources, spark funds community-driven solutions that change lives.
*A PORTION OF THE PROCEEDS WILL GO TO THE UNITED WAY SPARK INITIATIVE*
---
GUEST SPEAKERS:
Madelyn Becotte
A proud feminist who believes in empowering those around her, Madelyn Becotte graduated from the University of Ottawa with a Bachelor's in Political Science and Public Administration. She has also studied at the University of Sydney Australia, at their school of Government and International Relations. Madelyn's honours thesis focused on the representation of women in politics, specifically in Cuba, Rwanda, and Sweden.

While studying in Ottawa, Madelyn worked at Health Canada and Service Canada, before beginning an internship with local non-profit Christie Lake Kids as their Events Coordinator. While working at Christie Lake, Madelyn discovered a passion for philanthropy, which led to a full-time position with the organization and an introduction to the world of fundraising. Madelyn ventured further into philanthropy by completing a Master's Degree in Fundraising and Non-Profit Management from Columbia University in New York City, where she focused her studies on women's health, working closely with the Reproductive Health Access Project of New York City.

After completing her studies, Madelyn came home to Ottawa, where she is working with United Way Ottawa as their Manager of Strategic Partnerships. Madelyn has continued to be passionate about women's rights, primarily in regards to reproductive health, and empowering women to create change.

Spark

Madelyn will also share information about Spark. Spark is aimed at engaging women in our city to look at philanthropy through their own eyes. Spark members believe in the importance of women reaching their full potential, and members work hard to present this opportunity for women across our community.

Spark allows women to get involved first hand in the community by investing in grass-roots, resident-led initiatives. Spark aims to combine philanthropy with networking to better understand the needs of our community. Yearly membership dues go into the sparkFund, where they are pooled together and invested in Community Action Grants of up to $3,000 that are voted on and agreed upon by our members.

This is what sets spark apart from other giving initiatives; women have hands-on involvement in the direction of their funds, allowing members to have a say as to where their donations are invested. Members collectively review proposals submitted by resident leaders, and assess which ones seem to be most beneficial to the community. Spark enables hands-on philanthropy for women to be in control and immersed in their charitable giving.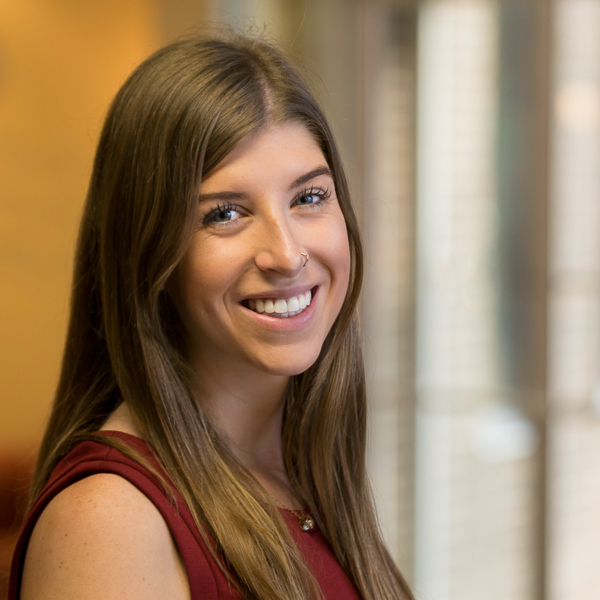 Joan Highet
Ms. Joan Highet is an executive with expertise in strategy and marketing, software
development, operations, and business transformation. Joan has held senior positions in
the private sector; Vice President of Product Development in Bell Canada, Vice President
of Operations in Certen and a Client Business Executive Vice President in Amdocs. Her
accountabilities have ranged from managing significant P&L's, directing large
management teams, delivery of strategic business transformation, process
improvements and developing executive client relationships for large IT software
development programs. Joan has worked internationally in Asia, Australia, Israel, India,
and North America.
Joan joined United Way in June 2008 as Vice President, Campaigns, and manager of the federal government
campaigns. In 2010, Ms. Highet assumed responsibility for all areas of fundraising within United Way, including
Strategic Gifts, Targeted Community Investment, Sponsorship, Business Development, Planned Giving, Capital
Programs and Direct Response as Vice President of Resource Development.
In 2016, Joan joined Design 1st as Vice President, Marketing Services and is responsible for developing product
marketing services for clients and internal marketing for Design 1st.
Joan brings a personal commitment to the voluntary sector. She has served as Vice Chair of Ottawa Humane
Society, Chair of the Board of Interval House, Chair of the Board of Candlelighters and is currently Chair of spark, a
women's initiative building strong communities and participates in a number of other charities and women
leadership programs.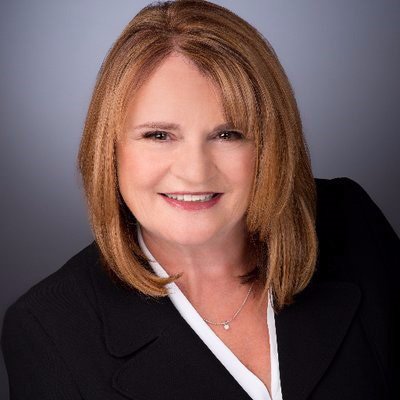 Solange Tuyishime
Solange Tuyishime, President and CEO of Elevate International, was born and raised in East Africa before escaping war and genocide at the age of 13. Since then, she has dedicated her life to unifying women across Canada and the world, while shining a spotlight on issues affecting women and children. Solange is currently the UNICEF Canada Ambassador, advocating for children's right to quality education and clean water. She is a the founder of Naylah's Legacy, a non-profit organization in memory of her daughter to help pre-mature babies and their mothers. More recently, Solange founded Elevate Women, female empowerment through elevation of leadership, economic growth and community building. Solange also obtained the norm of becoming the United Way Spark ambassador, with the objective to support women build strong communities and to initiate change. She was crowned Miss Canada International in 2006, Miss Galaxy Canada in 2011 and Mrs. Canada in 2017-2018.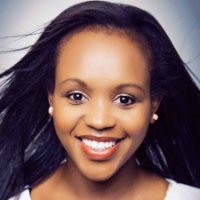 ---
Sponsors:
Power Focus Coaching: Anny Tenbult - Founder, Executive Coach
Anny Tenbult has been a strong female supporter by being her authentic self. She always did what she
believed was right. At 16 she was the first female to be a greenskeeper in the Ottawa and Outaouis
region. In her twenties she went on to be the first female in many different jobs; one the largest
electronics company with over 400 males she was the lone female and was in the top five in sales year
after year. She has studied at Laurentian and Ottawa University; Physical Education, English and
Business. She has been in the Ottawa Citizen, on CTV, Rogers and several on-line shows. She is
accredited with the International Institute of Coaching and Mentoring and holds several other
certifications. She empowers women to stand up for themselves and help each other. She is past
president of the Women's Business Connection, past VP of Phoenix Business Exchange, and 2017
recipient of the Ottawa Networking Award. Anny has always been a volunteer with several
associations and one she is a big advocate is Hospice. She is an instructor of coaching, and an assessor
for certifications in coaching. She is also the founder of Find a Coach Expo where 43 coaches
participated. She is always a student and teacher of her devotion 'coaching'. Anny empowers with
her coaching; motivating and encouraging those around her. Her Clients come from over 20 different
countries whom she teaches, coaches and mentors. They are in government, corporations, non-profit,
universities, entrepreneurs, and star athletes. Anny empowers others to get out of confusion to know
your direction, to become productive and gain the number one commodity – freedom of time.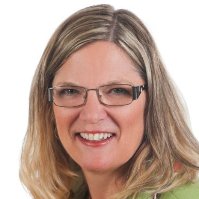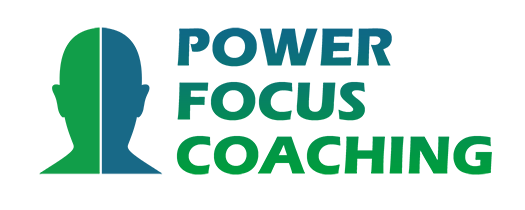 ---
AGENDA
8am
Buffet Breakfast: Includes coffee, tea and gluten free options.
9am
*Welcome and introduction of the guest speakers

*Speaker Presentations

*Q/A
*YBP -Your Business Presentation & Sponsor
As a YBP sponsor you are given a 5 minute time slot to present your business to the attending guests, complimentary tickets to breakfast plus 1 guest and your marketing materials will be available to guests.
***These spots are subject to final approval by the organizers***


* Exhibitors Highlight
* Prize Draws
* Exhibitor Tables and Free Networking
---

If you or your business would like to be a sponsor or an exhibitor at this event or upcoming events please email us at: sophia@sophiajevents.com
---



●FAQs
Are there ID requirements or an age limit to enter the event?
Age of majority for this event is 18+


●FAQs
Is my registration/ticket transferrable?
Yes you can transfer your ticket to another person


●FAQs
What is the refund policy?
NO REFUNDS FOR THIS EVENT
●FAQs
Do I have to bring my printed ticket to the event?
Please bring your printed ticket to the event. Also please insure that you have noted the details listed in the ticket discriptions.

●FAQs
What are my transport/parking options getting to the event?
This location has free and accessible parking

●FAQs
What is the set time of arrival?
We kindly ask that guests arrive no earlier than 8am




○Disclaimer○
please note pictures will be taken at this event and are used for marketing purposes. This is to help promote future events and introduce special speakers, sponsors and partners. If you choose to not have your picture taken please let the photographer know and we will refrain from taking your picture.