3rd Canada-China E-Commerce Summit

Monday, 30 October 2017 from 9:00 AM to 10:30 PM (EDT)
Event Details
In response to China's "Going Global" strategy and the Canadian Asia-Pacific Gateway and Corridor program, the third Canada-China E-Commerce Summit will be held from October 30th , 2017 to November 1st in Toronto, Canada (simultaneous translation provided on the event). It is hosted by: 
Host

International Electronic Commerce Center (CIECC) of the Ministry of Commerce of China

Canada-China Economic Science and Culture Associate (CCESCA)

Co-Host

Honorary Host

Canada-China Technology Exchange Hub (CCTEH)

Canada-China Ecommerce Alliance  (CCEA)

United Chinese Elite Entrepreneurs Association of Canada (UCEEAC)

Canada Zhejiang Council of Commerce (CZCC)

 

 
Highlights of 2017 CCECS Summit
• The first and the most prestigious E-commerce event sponsored by Canadian and Chinese governments 
• Promote Canada-China bilateral E-commerce and business cooperation; provide well-rounded consultation/service for enterprises to navigate to overseas market
• Privilege the Chinese participating companies to match with the Ontario government advocated projects 
• Privilege the Canadian participating companies with the convince to enter into Chinese market 
• Facilitate leading business information/technology sharing and transferring, including Fintech and HiTech on global settlement platform, big data, cloud and so on
• Showcase the promising products, projects, and enterprises; provide advertisement and exhibition booth; facilitate project matching onsite, and contract sign off; and present the outstanding business award 
• Facilitate the business entities to connect to the free trade zones and industry parks network across East Canada, China and East America 
• Renowned media coverage including People's Daily Online, Xinhua Net, CCTV, China Daily, People's Daily Overseas Edition, Singtao Daily, Ming Daily, and plenty of social media and major websites.
The Summit is to provide a platform to promote Canada-China E-commerce and business cooperation/interaction, and facilitate the business entities to navigate to new global market.
First launched in 2015, the 2017 Summit is the third outreaching event. It will invite government officials, experts and scholars, business leaders, investors from China and North American to explore the opportunities and share their vision about the bilateral business collaborating potentials, discuss the E-commerce based business innovation, and deliver results to the participating business enterprises. The agenda of the events includes: Cross-border Ecommerce Forum, Themed Speech, Trade Fairs, Contract Signing Ceremony, Product and Project Matching, and Product Exhibition, including food, medication, agricultural products, wine, daily necessities, and so on; as well as trade facilitation procedures regarding free trading zones, industry parks, settlement, customs etc.
Here are pictures from last year's event: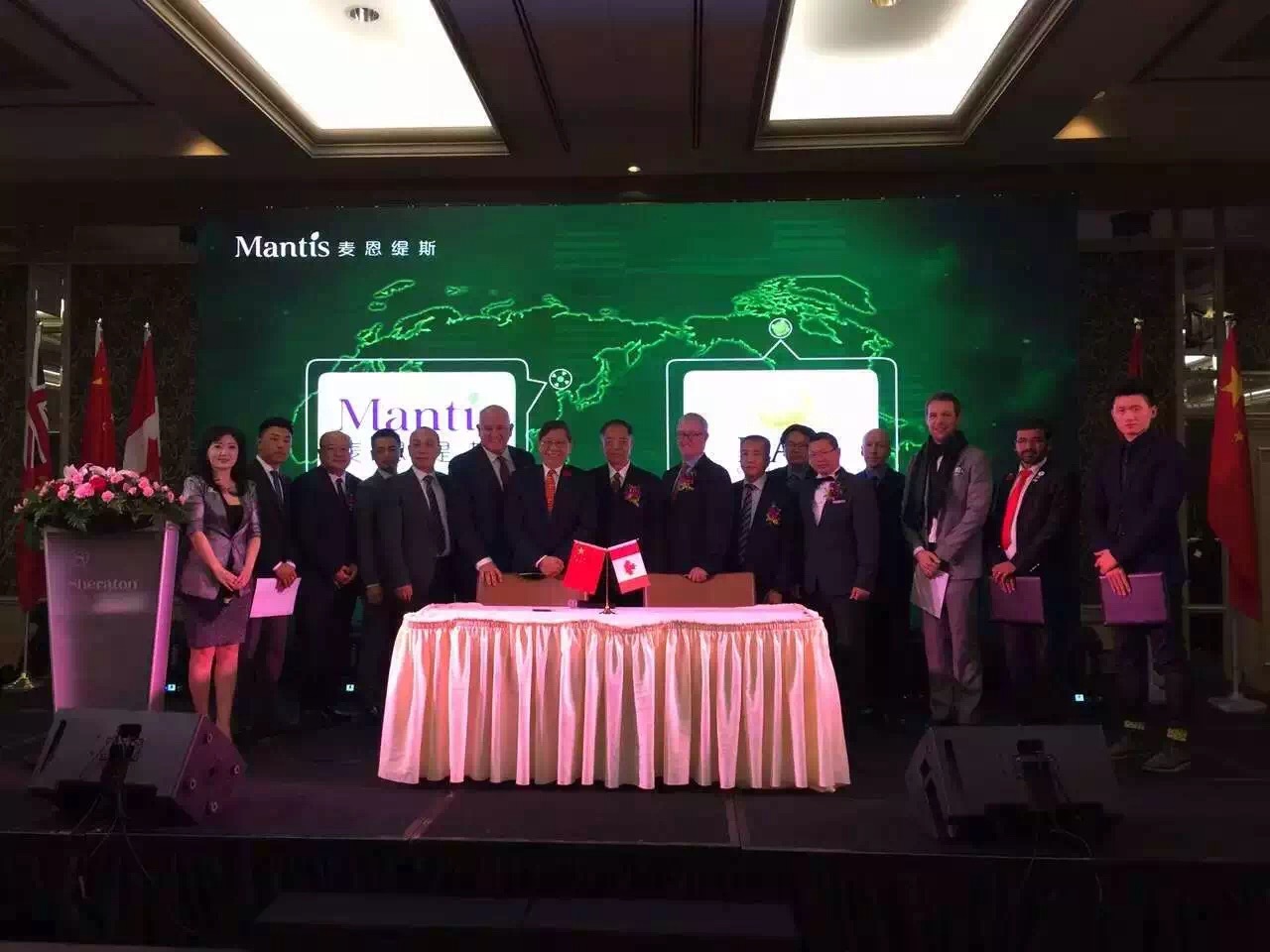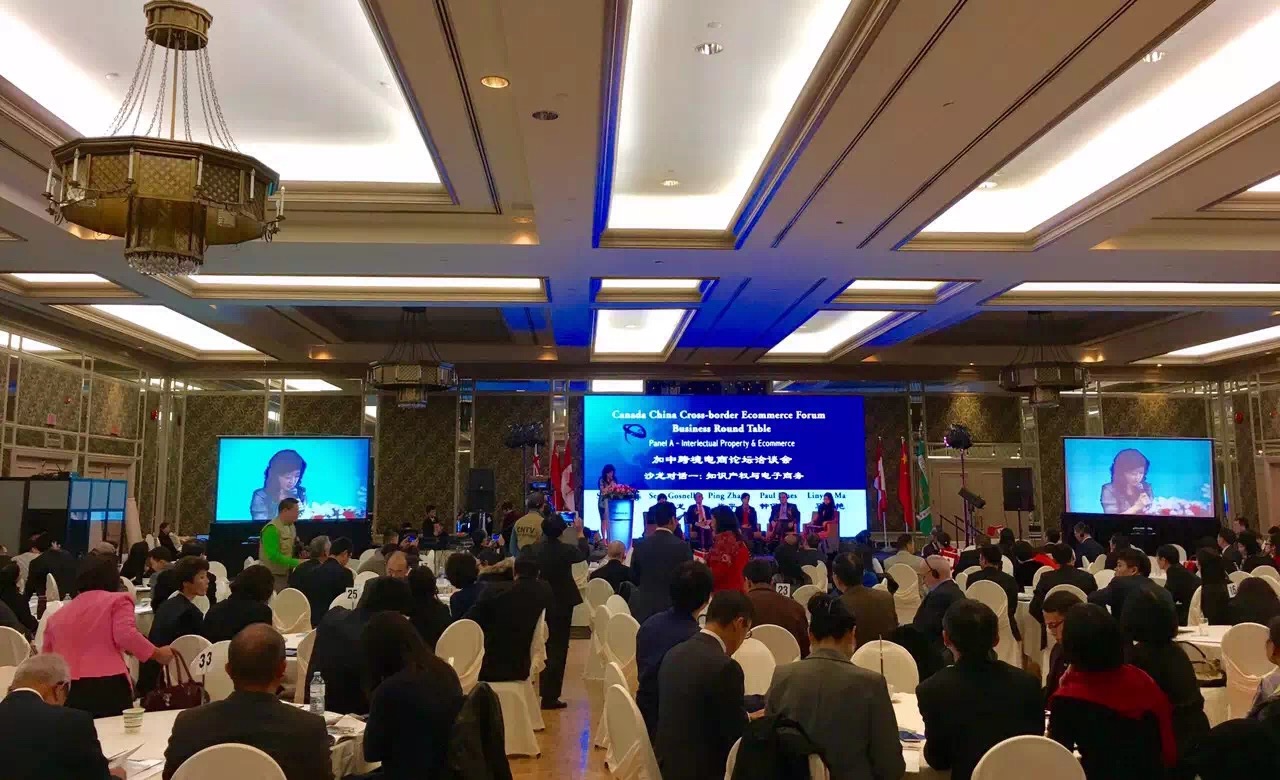 In addition, this Summit happens to fall into the same time frame with Toronto Global Forum, an international conference to promote dialogue on national and global issues. The participants of our event will have the opportunity to meet the political and business elites from North America.
When & Where

Hilton Toronto/Markham Suites Conference Centre & Spa
8500 Warden Avenue
Markham, ON L6G 1A5
Canada

Monday, 30 October 2017 from 9:00 AM to 10:30 PM (EDT)
Add to my calendar
Organizer
China International Electronic Commerce Center (hereinafter referred to as "CIECC") is the executive organization and technical support entity for the informationalization construction of Ministry of Commerce of P. R. China. CIECC shoulders the mission to construct, operate and maintain the country's key informationalization construction projects, Foreign Trade Network , and undertakes the mission of promoting the development and application of Chinese e-commerce and the task of international cooperation and foreign exchanges of state-level electronic commerce.
The Canada China Educational, Scientific and Cultural Association, CCESCA is a non-profit organization registered in Canada, headquarter located in Toronto, Ontario. The statement of mission reads: To promote the exchanges, cooperation and development of education, science and technology and culture between Canada and China. The major commitment of CCESCA is described as to establish the bridge and platform in exchange of personnel, thoughts and knowledge in the fields of education, science, technology, and culture between Canada and China.  And in order to see prosperous and abundant results in CCESCA commitment.