Description
Come join us to Discover, Learn from, and Interact Exhibitors in the Medical, Health, & Wellness Industry.
Then, head over to the Main Stage where various leading Medical, Health, & Wellness Professionals will speak about living a Holistic and Optimal lifestyle.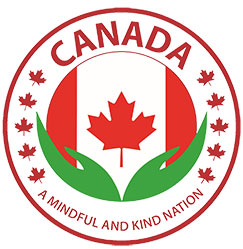 The information presented at this event will be life-changing and will cover important subjects, which include:

*Physical Wellness
*Emotional Wellness
*Spiritual Wellness
*Mental Wellness
*Health/Nutrition Wellness
*Eastern & Western Medicine Education
Get ready to learn the fundamentals of feeling your best and healthiest self. Tickets are limited, so buy your ticket today and get ready to be transformed.
Interested in being an Exhibitor? Email: canadamindfulnation@gmail.com
To Learn more about the Founder, The Urban Buddhist Monk, visit:
www.facebook.com/canadamindfulnation
Visit our website:
Vision and Mission
• To bring awareness of good values in people
• To promote physical fitness and mental fitness
• To promote a way of life based on tolerance, concord and kindness
• To promote good will and harmony in action, speech and thought
• To make Canada the happiest, healthiest, kindest and the most peaceful nation through mindfulness meditation
We are making awareness in the community, city, province, country and the world as to how these five negative actions are causing social and political turmoil, as well as personal suffering. Such personal sufferings cause others around them also to suffer.
Through this program, we are encouraging people to consider physical fitness and mental fitness by cultivating positive thoughts and actions such as non-violence, respect for others, generosity, honesty in relationships, be focused and be mindful. Such positive actions can benefit everyone as individuals, communities and as a nation.
Through the Mindfulness is the awareness of inner transformation we are bringing to the public, that all personal and social problems can be eliminated simply by changing negative mind to positive mind. This can be achieved by planting the seeds of good values in every individual, irrespective of ethnic and religious faith.