Location
Operating Engineers Banquet Hall & Conference Centre
2245 Speers Road
Oakville, ON L6L 6X8
Refund policy
Contact the organizer to request a refund.
Eventbrite's fee is nonrefundable.
Description
The symposium is hosted by the notable Urban Buddhist Monk, Ven. Dr. Bhante Saranapala, founder and president of Canada: A Mindful and Kind Nation.
"Canada can be the happiest, healthiest, kindest, and the most peaceful nation in the world through mindful meditation," says Ven. Dr. Bhante Saranapala, founder and president of Canada: A Mindful and Kind Nation. "We are also promoting mindfulness meditation and kindness practices to help overcome mental health issues, such as stress and anxiety, in the home and workplace."
Featured Speakers and Topics
Kindness and Empathy
By Avis Favaro - Medical Correspondent, CTV National News
Using two decades of her experiences as a medical correspondent of the CTV National News, Avis Favaro is going to speak about kindness and empathy and how scientists are trying to learn about where these feelings and actions originate in the brain - how to scientifically verify it and understand it- so that this important trait is fostered in future generations.
Walk the Four Quadrants: The physical, Spiritual, Mental and Emotional
By Doug Gray - White Eagle, First Nation Storyteller, Shamanic Teacher of Sacred Medicine, International Speaker
As we walk the Medicine Wheel of Life we must walk the four Quadrants: Physical/Spiritual/Mental/Emotional. All are equal to each other. One of our challenges in walking the sacred hoop is learning the Pathway to surrender. Letting go, in order to know balance in our lives. Come with me and we will walk the Sacred medicine Wheel together.
Neuroscience and Recent Research: Providing a Better Understanding of Our True Nature and Our Connectedness to Self, Others and Mother Earth
By Dr. Mitchell Abrams - CEO and Founder of NextGenHealth, Director of Medical Humanities Canadian International Science Exchange Program, University of Toronto
Combining his radiology background with his spiritual learnings from India, Dr. Abrams explores energy from both Western scientific and Eastern spiritual contexts as it relates to mental health, consciousness, and interconnectedness. Empowering audiences with knowledge, Abrams inspires communities to learn, heal and grow together.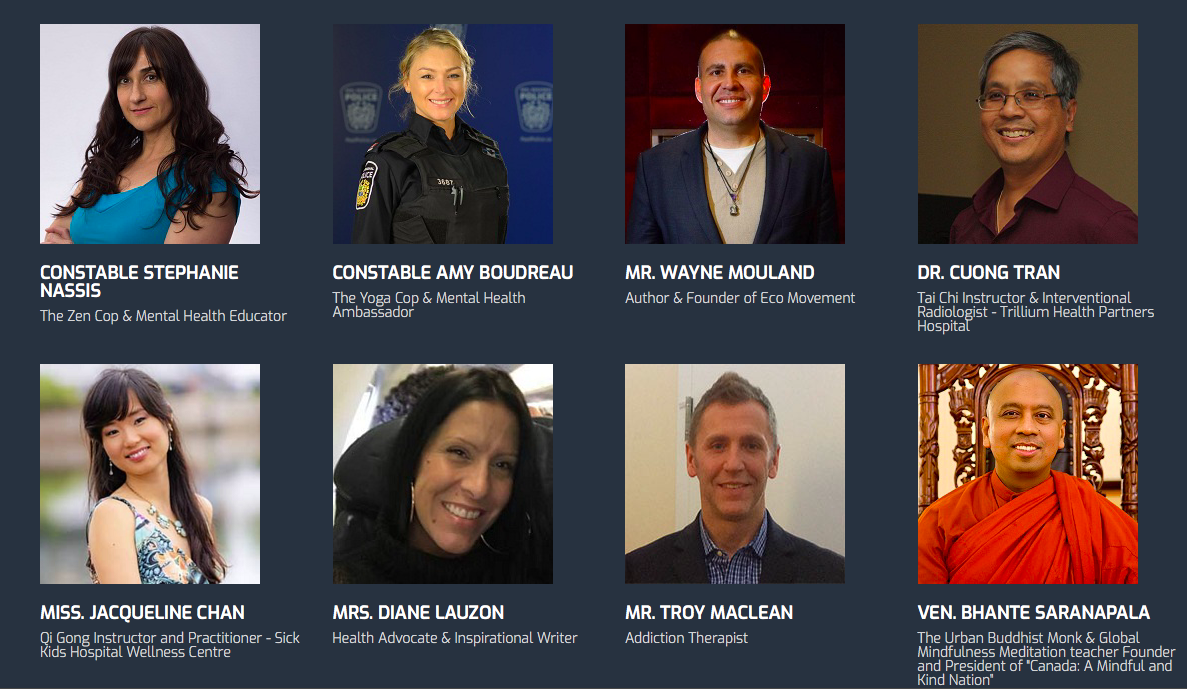 Special Panel Discussion: Mental Health and Wellness for First Responders
By Ven. Dr. Bhante Saranapala, the Urban Buddhist Monk, Constable Amy Boudreau – The Yoga Cop, and Constable Stephanie Nassis – The Zen Cop
It's time to raise mental health awareness and reduce its stigma. What can we learn from our unique physiological responses to stress? Start building resilience and healthy coping strategies, along with using practical tools from the "mental health" toolbox - resources applicable to all people.
See full speaker list and biographies
Conference program overview
Learn About Mindfulness Meditation and Ancient Healing Techniques
Introductory beginner sessions: Participate in guided mindfulness meditation, and Group Qi Gong and Tai Chi practices.
About the Kindful Canada Symposium
The Kindful Canada Symposium is an annual conference and exhibition, promoting mental health through mindfulness meditation and kindness practices. The event's mission is to make Canada the healthiest, kindest, and most mindful and peaceful nation in the world.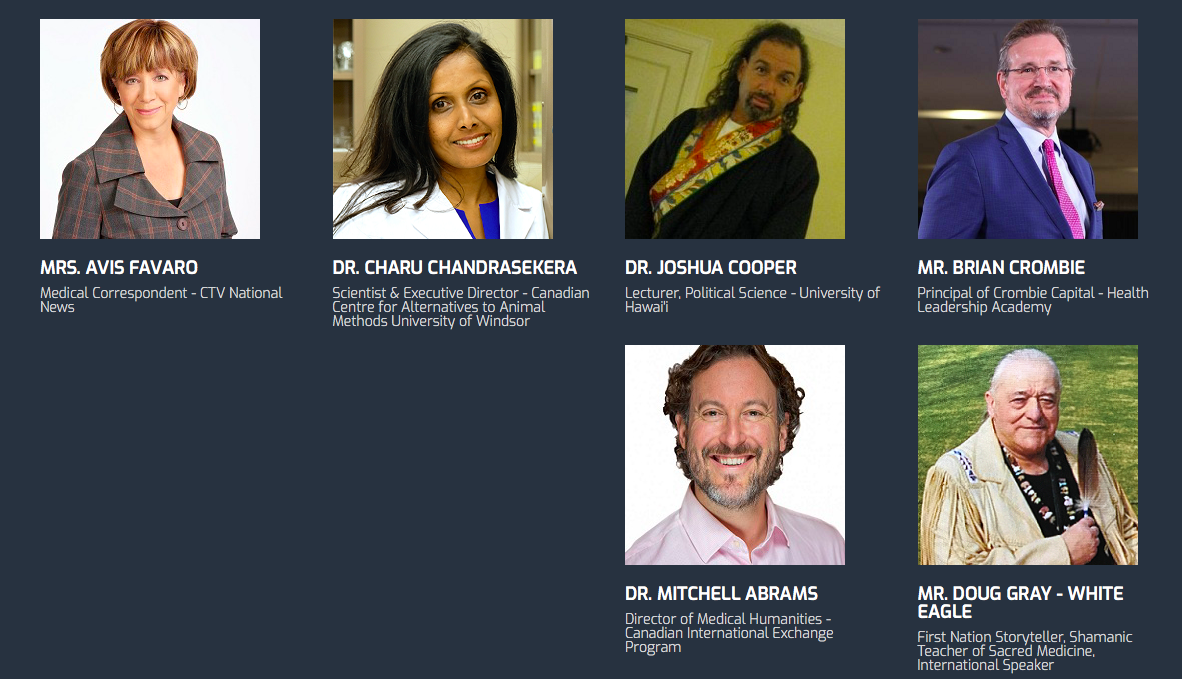 This symposium is for anyone interested in finding happiness and peace by being more mindful and kindful through meditation practices.
The "Urban Buddhist Monk" envisions a more mindful and kind nation:
* To bring awareness of good values in people.
* To promote physical and mental fitness and mental health.
* To promote a way of life based on tolerance, concord, and kindness.
* To promote good will and harmony in action, speech and thought.
*To make Canada the happiest, healthiest, kindest and the most peaceful nation through mindful meditation.
*To lead by example, as a Mindful Nation, and collaborate with other nations to shape a more Mindful World.
Through the Mindfulness is the awareness of inner transformation we are bringing to the public, that all personal and social problems can be eliminated simply by changing a negative mind to a positive mind.
Urban Buddhist Monk
Founder and President of "Canada: A Mindful and Kind Nation"
Organizer of the 3rd Annual Kindful Canada Symposium
Venerable Dr. Bhante Saranapala, aka Urban Buddhist Monk in Toronto, has been spreading kindfulness, mindfulness, and Vipassana meditation across Canada/United States for over two decades. He has brought the ancient teachings of wellness techniques forward but with a contemporary way of helping us better understand the teachings of the "Awakened Ones" from a western application. Ven. Dr. Bhante Saranapala's deep knowledge of meditations and the neuroscience have him captivating audiences all over.
Interested in being an Exhibitor? Email: canadamindfulnation@gmail.com
To Learn more about the Founder, The Urban Buddhist Monk, visit:
www.facebook.com/canadamindfulnation
https://twitter.com/TheUrbanMonkTO
Visit our website: