A 25km rural ride discovering some of Thunder Bay's rural businesses and beautiful vistas!
About this event
Rural Group Discovery Ride is 1 of 4 Women's Fall Cycling Series.
Location: North McIntyre Rec Centre, 10-12pm
This final workshop in the series is tying everything all together. With a clean bike, a tuned bike, and fresh road cycling skills, you'll be ready for a fun 25km ride. A couple stops along the way to discover local rural businesses (and give our legs a small break)!
This ride will be fun, inclusive and open to all riding abilities. You need to have a helmet, working bike and please bring some water and snacks.
You can do it!
The Women's Fall Cycling Series includes:
#1 Nitty Gritty Bike Cleaning Workshop
#2 Better Your Bike Workshop
#3 Skills for Recreational Road Cycling Workshop
#4 Rural Group Discovery Ride Workshop
Questions? Email kelsey@ecosuperior.org or call (807) 624-2144.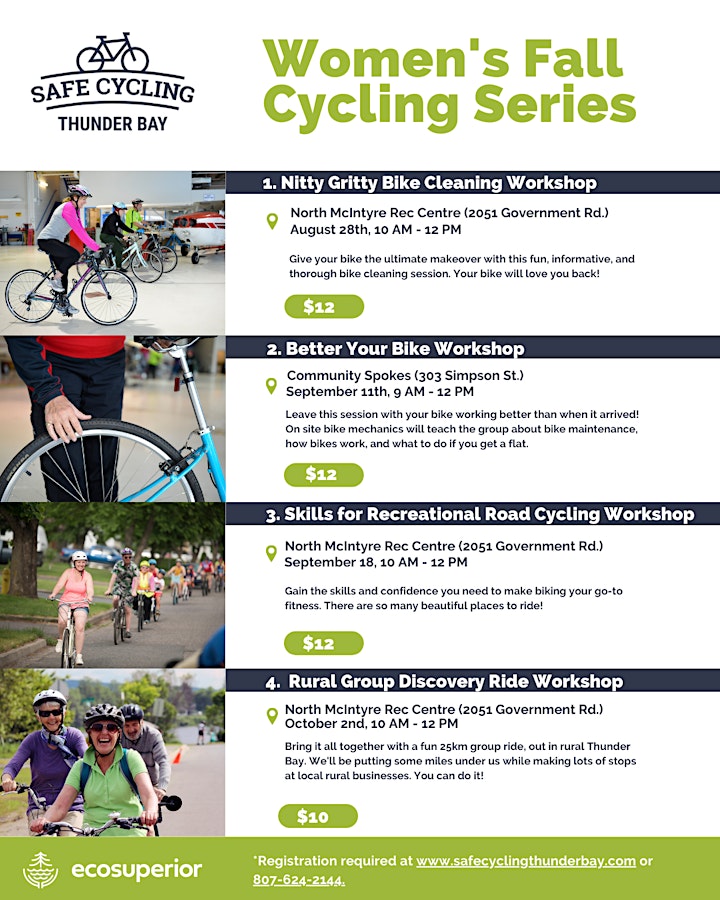 Organizer of 4. 25km Rural Group Discovery Ride Workshop