Description
If you missed the first session, you're in luck! Join us for lunch and learn the 4 key factors to demystify how to rank on Google.
Gone are the days of looking businesses up on White Pages, Yellow Pages, or any pages! Today, businesses are discovered when their potential clients "Google" something and that Google search directs to a business's website. In order to rank at the top of a Google search and to direct people to your website, 4 key factors must be present. Without executing these 4 factors, your website might as well be an electronic business card.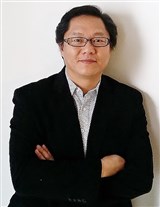 Presenter : Gabriel Lee President, Chief Executive Officer Noteworthy SEO
Mr. Lee became passionate about marketing because of his prior insights in deciphering and differentiated great businesses from merely good businesses. Effectively Communicating Value Proposition for a business is vital for growth and success. The internet is the most effective and evolutionary way to level the playing field for any business, regardless of its size.
See for youself! Google St. Albert SEO and see how Gabriel has ranked at the top of this list.
For more information call 780-460-1000 or email info@nabi.ca