4 WEEK TRAINED BY RAE BOOTCAMP

Sunday, 18 March 2018 from 10:00 AM to 11:00 AM (EDT)
Event Details
Hi there,
 

We will meet every Sunday for 4 weeks @ 10am-11am for a bootcamp style workout session. You will receive a workout plan, nutrition guide, support, and 4 bootcamp style sessions.You will be committing to the following dates: MARCH 18TH,25TH, APRIL 1ST, APRIL 8TH.

 " I don't just focus on cardio because I know you want to be toned. I don't just focus on weights because I know you don't want to get bulky, so I marry the two into a 40% Cardio and 60% Strength split. This allows me to help you lose weight AND tone up. Not only that, the workout structure changes every session and is customized to your end goal". - Rae Watson, Certified Personal Trainer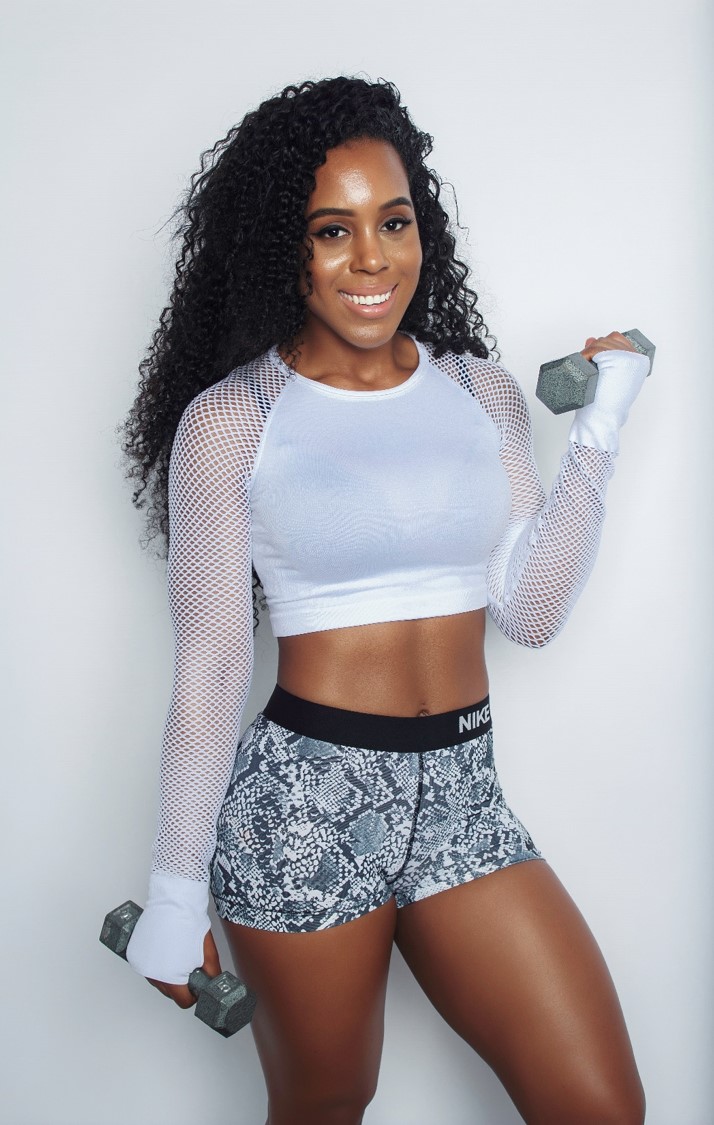 WHAT MAKES THIS BOOTCAMP SO SPECIAL?
THE WORKOUT PLAN  
Decrease body fat percentage and increase muscle tone. Improve posture and body image confidence. Boost your energy levels throughout the day. Sunday sessions take place in a private gym. You will receive a workout plan you can use at home or in a gym setting.
THE SUPPORT
Education and demonstration of how to complete exercises. Discuss myths and fears related to  exercise. Learn about tips and trends in the fitness world sent directly to your email.
FREE Weight Reduction Tracking- Track your progress, photo and video captures of your workouts; measurements and assessments.
FREE Nutrition Guide- That You Can Apply to Any Lifestyle, Any Dietary Restrictions. Learn correct meal proportions, Eat foods you love while still losing weight, Reduce cravings for junk food, Grocery list , Meal prep ideas,
PROGRAM RUNS FROM MARCH 18TH -APRIL 8th  2018
******WE WILL MEET EVERY SUNDAY FOR 4 WEEKS @ 10AM  FOR A BOOTCAMP STYLE SESSION. YOU WILL RECEIVE A WORKOUT PLAN, NUTRITION GUIDE , SUPPORT, AND 4 BOOTCAMP STYLE  SESSIONS IN YOUR PACKAGE.*******You will be committing to the following dates:
March 18th
March 25th
April 1st  
April 8th

CONSENT
Because physical exercise can be strenuous and subject to risk of serious injury, I urge you to obtain a physical examination from a doctor before using any exercise equipment or participating in any exercise activity.
By registering for this event,I'm aware that strength, flexibility, and aerobic exercise, including the use of equipment, are potentially hazardous activities. I am voluntarily participating in these activities and using equipment with full knowledge, understanding, and appreciations of the dangers involved.
 Having such knowledge, you hereby release Trained by Rae and Rachel Watson from liability for accidental injury or illness which may incur as a result of participating in the said physical activity. You will assume all risks connected to this event.
When & Where
10 Henderson Avenue
Brampton, ON L6Y 2A4
Canada

Sunday, 18 March 2018 from 10:00 AM to 11:00 AM (EDT)
Add to my calendar
Organizer
Welcome to Trained by Rae!
I'm a certified personal trainer who got into fitness because I believe you are happiest when you're healthy. I know from my own personal experience that it's hard to find a reliable workout partner. I created this bootcamp to help fitness minded people make connections.
 My main focus is helping you lose weight, tone up, eat more healthy, get in shape, while having an awesome time!