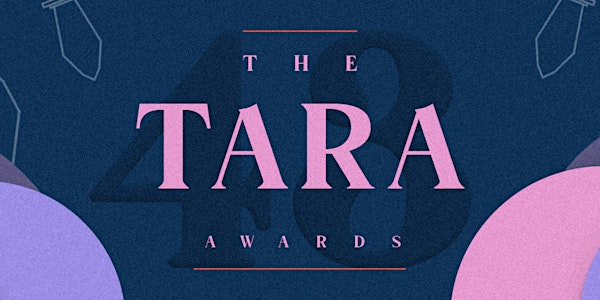 43rd Annual TARA Awards Showcase
The TARA Awards are back, and for the first time the show is completely virtual, and completely FREE! Register today!
About this event
Check out the direct link to our livestream above!
The TARA Awards is an annual event run by The RTA School of Media, Canada's premier school of broadcasting and media production. The TARA Awards recognize the best student projects from the year, including awards for video production, sound design, writing, technical innovation and thesis productions.
Radio, Television and Media are changing at a rapid pace, and the Canadian media landscape features many hardworking and entertaining voices that have come from the RTA Community. This award show allows for students, staff, and alumni alike to come together for a night of celebration, and recognition of the talented Sport Media, New Media and Media Production students of RTA.
In years prior, the TARA Awards have been hosted in various venues across Toronto, however in light of the COVID-19 pandemic, the executive committee asks that you pack your bags, check your tickets and fasten your seat belts as we take you on a one-night-only-virtual-vacation!
We cannot wait to show you all we have virtually in store. See you there! ✈