Description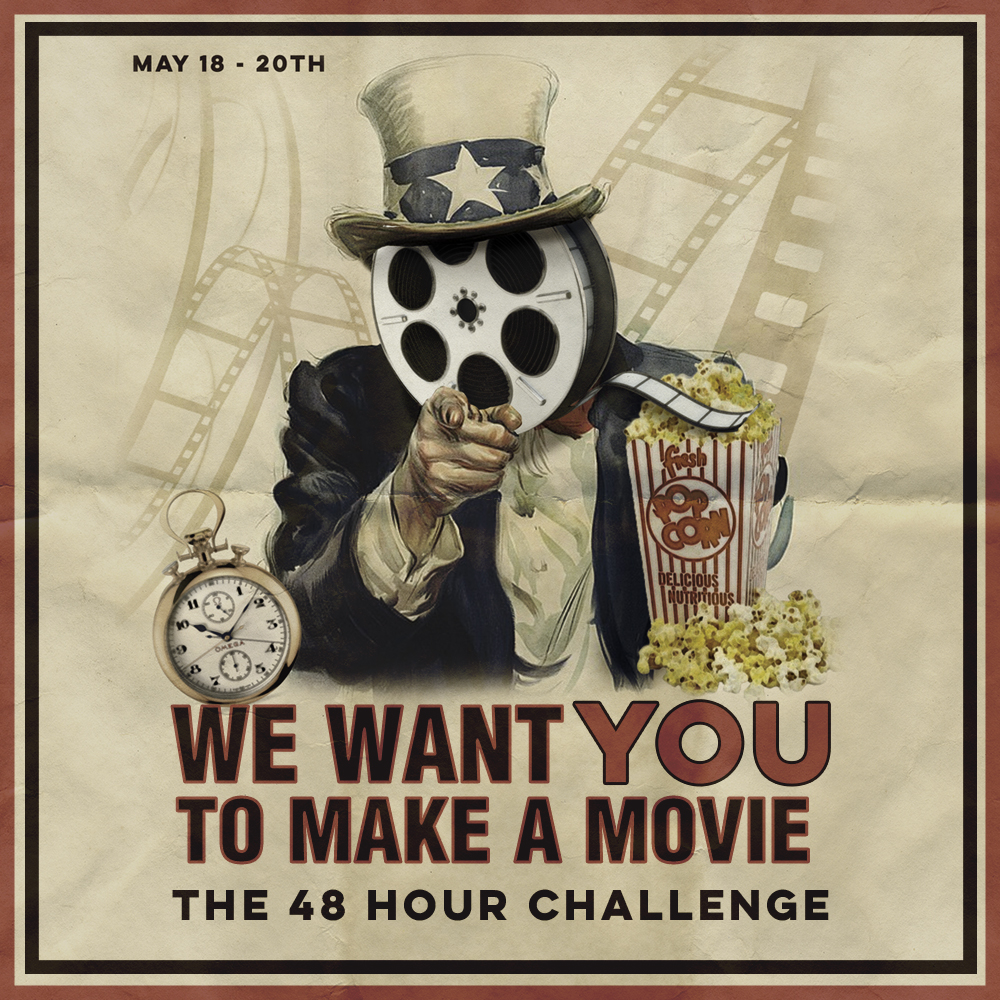 Do you have what it takes to make a movie in 48-hours?
Prove it! Join us for the Okotoks Film Festival's 48-hour Film Making Challenge!! Only the most dedicated will survive...just kidding, but eveyone who completes their film in the time limit will be screened at the Okotoks Film Festival and be eligable for some awesome prizes!!
Join us at the Okotoks Town Plaza on May 18th at 6pm to collect your challenge pack! It will include a prop, line of diolouge and genre that MUST be used in your film...along with some other goodies. You will then have 48-hours to write, film, and edit your film before returninging before the 6pm deadline on May 20th. Can you do it? Only time will tell!!!
Sign your team up now!!
Before signing up make sure to read the rules and regulations on our Website. Click here
All ages are welcome to participate in the challenge, we only ask that someone over the age of 18 be the main contact for the festival.
Are you unable to get to Okotoks to collect your package and drop off your film? You are welcome to still participate. Email us for information on how to participate as an out of town team!!