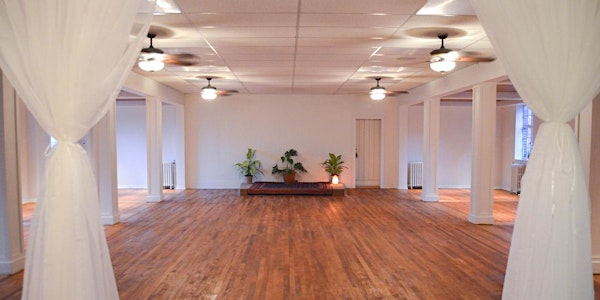 CoMotion ~ 5Rhythms Movement with Layah Jane
CoMotion is a 5Rhythms® Waves movement class with certified teacher Layah Jane Singer-Wilson.
When and where
Location
Roncesvalles United Church 214 Wright Avenue Toronto, ON M6R 1L3 Canada
Refund Policy
Contact the organizer to request a refund.
Eventbrite's fee is nonrefundable.
About this event
CoMotion ~ The Dance of Relationship to Self, Other, and Collective
A 5Rhythms Movement Class Series with Layah
Wed Jan 11 - Wed Feb 8 (5 weeks)
Roncesvalles United Church, 240 Roncesvalles Ave, Toronto
7-9pm
5Rhythms® is a dynamic movement meditation practice – a map for awakening and embodying our creative capacity to meet all that moves through us, and all that we move through. There are no steps to follow in this improvisational movement methodology. Instead, we show up, tune in and move what is alive in us.
Our experiences on the dance floor mirror our experiences in life. How do we connect and disconnect from ourselves, and each other? How do we hold ourselves back, and throw ourselves in? How can we participate more fully in the solo, duet, and ensemble choreography of our lives?
Dancing the 5Rhythms, we have the opportunity to witness ourselves in relationship. We can practice being with ourselves and each other, in all our fumbling, and fabulousness. What are the ways that we abandon ourselves, and how do we bring loving care? What is it like to reach out to each other, while still being connected to our authenticity? Are we able to share our selves in community - offering our unique gifts to the greater good?
Let's gather, let's get down, let's grapple, and let's give thanks. Let's dive into this dance, feet first, heart whole, and soul-filled. We're in this together.
Every body, and all movement experience is welcome.
***
Classes within this series will build upon each other, allowing for continuity and depth of learning. While registering for the full series is not mandatory, it is encouraged.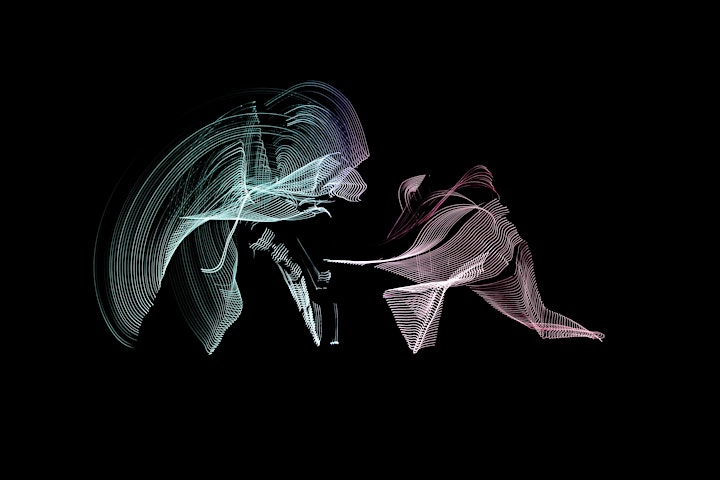 Important Ticket & Promo Code Registration Info
To sign up for one class, click Select a Date, click Tickets for the date you will attend, select your tuition tier (Benefactor, Supporter, Regular, or Supported), choose your quantity, check to accept eventbrite's terms, then check out.
To sign up for 5 classes for a discount, click Select a Date, select the first date you will attend, then scroll down to select one of the "Full Series" ticket types, choose quantity, check to accept eventbrite's terms, checkout, and you will be registered for 5 classes (last class is Feb 8, 2023). This option is available until Wed Jan 11.
***Promo code process - Click Select a Date, click Tickets for the date you will attend, enter your promo code at the top of the page, click the "Apply" button, select your ticket type, and quantity, then checkout.
***Available Promo Code: "Reparations" for a 50% discount (single class or full series) available to anyone who chooses to identify as a person of color regardless of ability to pay.
Tiered pricing is available so that those of us with more can share, and those of us who could use some support can receive it. When you register at the Supporter rate, a portion of your registration fee is applied toward another dancer's reduced-rate spot. If a lower price will make the classes accessible for you, please register at the 'Supported' rate. If you know you want to dance regularly, and these prices are a barrier for you, please email me at layahjane@hotmail.com for a possible work exchange or partial scholarship.
Cancellation Policy
There are no refunds.If you must cancel your attendance due to testing positive for Covid, you will be offered a class credit which can be applied towards a future class with Layah. If you are unable to attend for other reasons, first please let us know so we may release your spot to another dancer. In the event that we are at capacity and we are able to fill your spot, you will be offered two options: you may donate your tuition to the scholarship fund, or you may receive a class credit which can be applied towards a future class with Layah. No credits will be issued for no-shows, or if we have not reached capacity. To request a class credit, please email layahjane@hotmail.com.
Health Protocol
We expect any dancers experiencing cold/flu symptoms to stay home to care for themselves, and the rest of the group.
Capacity limits (registration capped at 35 dancers)
Rapid antigen testing at home before class
HEPA filter in-studio
Masks welcome (but not mandatory)
Windows open
Contact tracing (name and phone number of every participant)
TEST AT HOME: We will not be testing at the front table for this class series, and instead are asking that participants test at home. It is done on the honour system. Upon arriving you will sign a sheet saying that you have tested at home. If you have not tested at home we will give you a test and you can find a spot to test yourself on site.
THROAT, CHEEK and NOSTRILS: We ask that all testers swab throat, checks, and nostrils as this has been proven as the best way to test for COVID.
While no layer of protection is perfect, the above measures work better together than they do alone. If you choose to attend this indoor class, you acknowledge that though we are taking precautions, there is still a risk of contracting Covid as a result of attending, and you are assuming full responsibility for your choice to attend, and any illnesses or injuries that may result.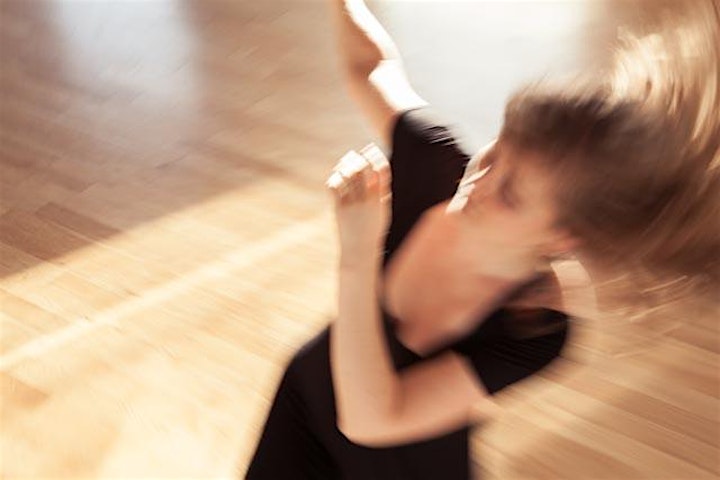 Layah is a healing artist ~ a teacher, dancer, and musician. Layah first fell for 5Rhythms in her late teens and for the last 20+ years has steeped herself in movement meditation practice. Passionate about offering people sacred space to experience motion as medicine, Layah has facilitated expressive movement since 2003 for all ages on all kinds of dance floors: classes, gyms, offices, barns, fields, and studios, including at Toronto's conscious dance hubs The Move, and Ecstatic Dance Toronto. Her transformational journeys focus on embodiment, and broadening our physical, expressive vocabulary as a gateway to creativity and healing. Layah is a member of the International Conscious Movement Teachers Association, and a certified 5Rhythms teacher accredited with the 5Rhythms Teachers Association. All study hours with Layah count as prerequisites towards future 5Rhythms teacher trainings.