Description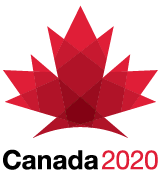 On June 14-16, 2017, Canada 2020 will be hosting its 4th Annual Conference at the Ottawa Convention Centre.
Themes this year are A.I., Automation & the Future of Work, Women in the Economy, Open Government, Diversity, Inclusion & Open Societies, State of the Media & Canada in the World. The full agenda is available at www.canada2020conference.com/agenda.
The Canada 2020 Conference is Ottawa's premier event for smart, inspiring, and forward-looking conversation about Canada's Future. You won't want to miss it.