Continuing the conversation on Indigenous economic development, education and reconciliation
About this event

On November 27, Canada 2020 is continuing the conversation on Indigenous economic development in Canada by hosting our 4th Annual Forum in Ottawa.
The Forum will emphasize the urgent need to keep up the momentum on Indigenous economic reconciliation and development, and will highlight success stories and innovative new approaches to expanding economic and educational opportunities with Indigenous communities across the country.
IMPORTANT UPDATE:
The Forum and dinner event will now take place atop the THE WESTIN OTTAWA, in the TWENTYTWO BALLROOM.
Participants to include:
Rt. Hon. Paul Martin, PC CC QC, 21st Prime Minister of Canada
Phil Fontaine, OC, OM, former National Chief of AFN, activist, and advisor on Indigenous relations
Hon. Anne McLellan, Senior Advisor, Bennett Jones & Canada 2020 Advisory Council
Natan Obed, President, Inuit Tapiriit Kanatami (ITK)
Grand Chief Dr. Abel Bosum, James Bay Cree Nation
Jennifer Harper, CEO, Cheekbone Beauty
Jacey Meyer, Indigenous Entrepreneurship Lead, Shopify
Goldy Hyder, President & CEO, Business Council of Canada
Michael Wernick, Former Clerk of the Privy Council of Canada
Dawn Madahbee Leach, General Manager, Waubetek
Photinie Koustavlis, Director General, Natural Resources Canada (NRCAN)
Sheldon Wuttunee, President & CEO, Saskatchewan First Nations Natural Resource Centre of Excellence
Penny Favel, Vice President, Environment, Land & Indigenous Relations, TC Energy
Chloe Ferguson, Director, The Early Years Project, The Martin Family Initiative
Tara Shea, Senior Director, Sustainability & Aboriginal Affairs, Mining Association of Canada
Peter Forton, President & CEO, Capital for Aboriginal Prosperity & Entrepreneurship (CAPE) Fund
Madora Moshonsky, Senior Advisor, Indigenous Banking Unit, Business Development Bank of Canada (BDC)
Richard Storrie, President & CEO, Diavik
Roxanna Benoit, Vice President, Public & Government Affairs, Enbridge
Sean McFarling, Legal Counsel, LiUNA
Patrice Gilbert, Vice President, Human Resources, Agnico Eagle
Wayne D. Garnons-Williams, Chair, International Intertribal Trade and Investment Organization
The program includes a full day of panel discussions, keynotes, presentations and networking, as well as an evening dinner event for participants and other special guests working to advance Indigenous economic development opportunities in Canada and around the world.
Registrants can join the Forum, the Dinner or both. Pricing is as follows (+ HST):
Forum: $195.00 - SOLD OUT
Forum - Youth Rate: $97.50 - SOLD OUT
Dinner Event: $195.00* - SOLD OUT
Dinner Event - Youth Rate: $97.50 - SOLD OUT
Forum + Dinner Event: $340* - SOLD OUT
Forum + Dinner Event - Youth Rate: $170.00 - SOLD OUT
Canada 2020 is also pleased to be working with a number of Indigenous entrepreneur and youth networks to attend the Forum. If you are interested in applying for our support program, or would like more information, please contact mira@canada2020.ca.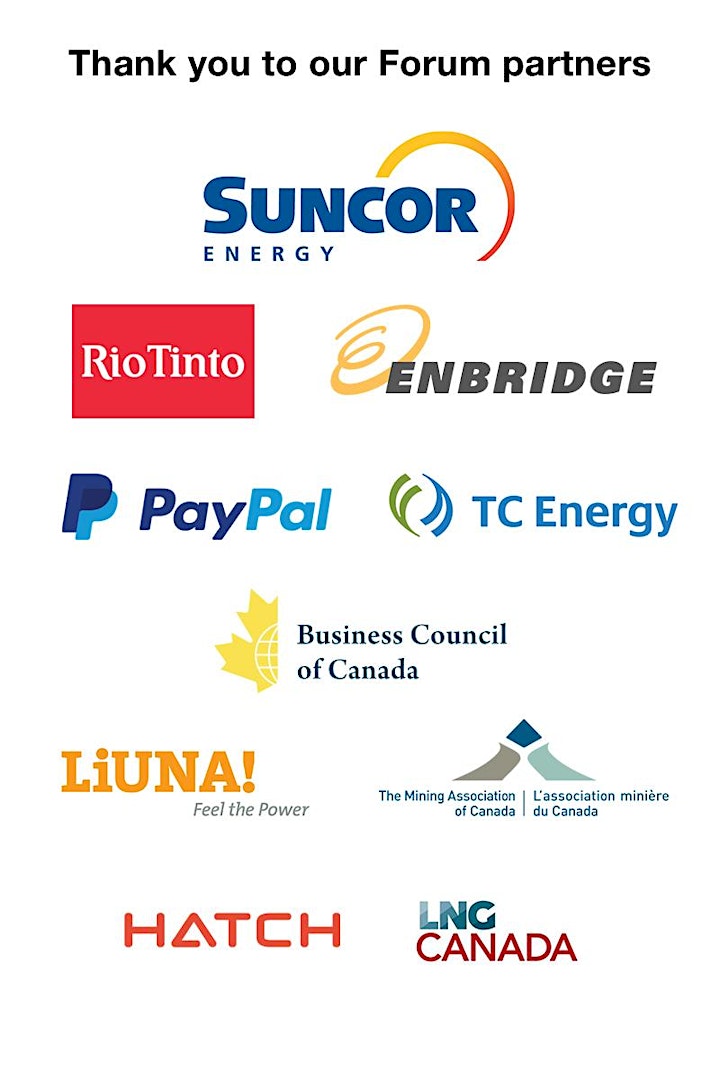 Organizer of 4th Annual Canada 2020 Indigenous Economic Development Forum & Dinner
Canada 2020 is Canada's leading, independent, progressive think-tank.