JOIN THE EVENT LIVE: www.fvtechforum.ca
About this event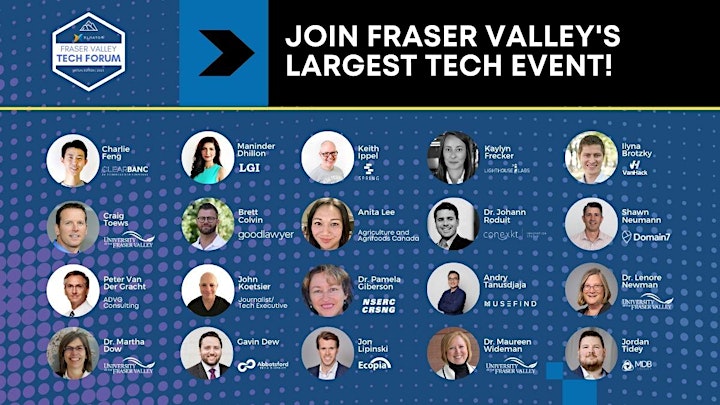 Fraser Valley's largest tech event, the Fraser Valley Tech Forum, is going virtual this year.
PLEASE JOIN THE EVENT LIVE: www.fvtechforum.ca
The virtual event will be held on Oct 21-22, 2020 and provides the opportunity to e-connect and network with other founders, entrepreneurs, business service providers, peers from the tech industry, and speakers.
The theme of this year's event is "Resilience & Capital". We have put together our program schedule with feedback from local startups and businesses, and in consultation with our partners from regional municipalities, education institutes, and industry.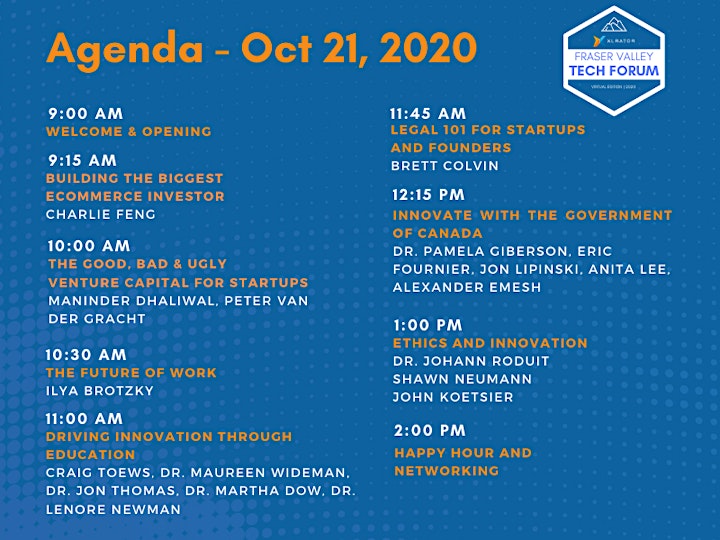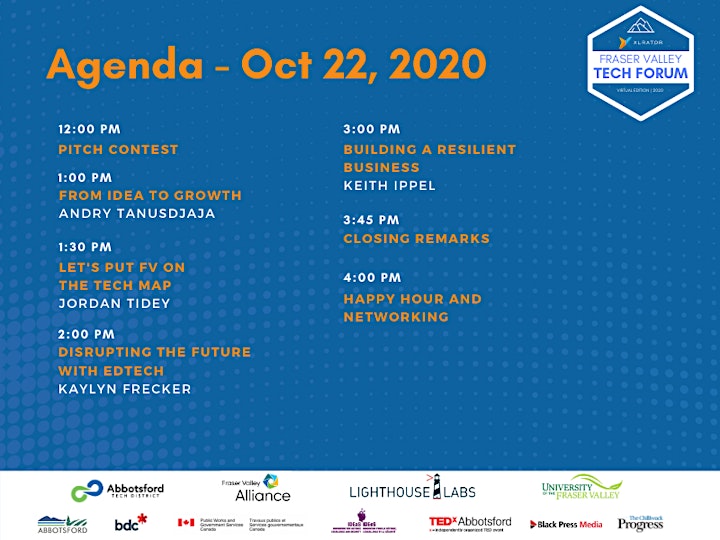 Organizer of 4th Annual Fraser Valley Tech Forum 2020 - Virtual Edition
XLRator is a not-for-profit organization governed by a select group of technology executives that form a volunteer board of directors. XLRator is a coalition of local government, industry partners and high education institutions interested in attracting tech based investment into the "Region" (including the District of Mission, Cities of Abbotsford, Chilliwack and Maple Ridge, and the Township of Langley). At XLRator, we understand the necessary infrastructure and programs required within the Region, in order to create jobs, foster innovation and drive skilled training.
XLRator is committed to the technology-led economic and educational development of the region. Recognized as a desired clean industry sector with tremendous growth potential, this concept is strongly supported by several local organizations including Community Futures Development Corporation, the Chilliwack Economic Partners Corporation, Stó:lō Nation, the University of the Fraser Valley, as well as key local Provincial MLA's and Municipal Council representatives of the regional municipalities.