JOIN THE EVENT LIVE: www.fvtechforum.ca
About this Event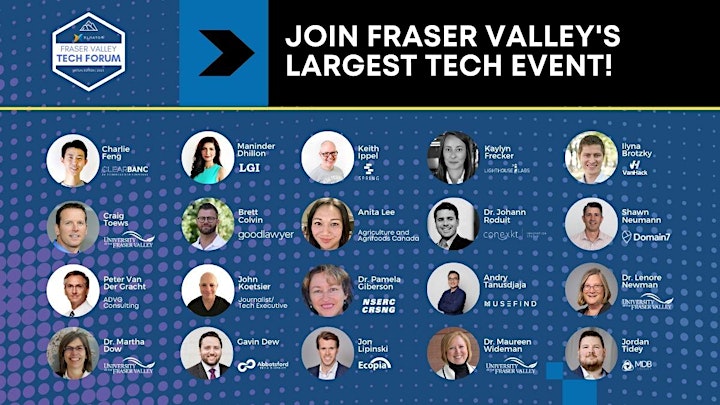 Fraser Valley's largest tech event, the Fraser Valley Tech Forum, is going virtual this year.
PLEASE JOIN THE EVENT LIVE: www.fvtechforum.ca
The virtual event will be held on Oct 21-22, 2020 and provides the opportunity to e-connect and network with other founders, entrepreneurs, business service providers, peers from the tech industry, and speakers.
The theme of this year's event is "Resilience & Capital". We have put together our program schedule with feedback from local startups and businesses, and in consultation with our partners from regional municipalities, education institutes, and industry.