4th Annual LEGO® SERIOUS PLAY® methods Trained & Certified Facilitator's An...
Description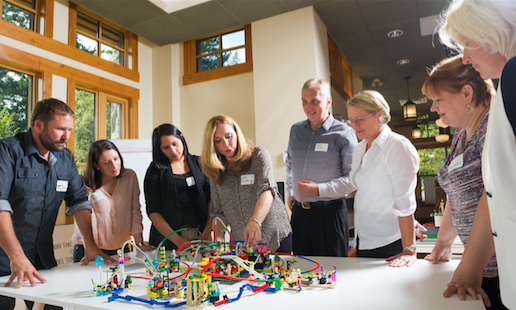 Don't miss the second annual meeting LSP community meeting at Nita Lake Lodge, Whistler, BC, Canada
Register Early as registrations will fill fast and the hotel is in demand! We only have 50 seats!
Call for your hotel room discount: 1-888-755-6482
NOTE: EVERY TRAINED FACILITATOR IS WELCOME AT OUR INCLUSIVE EVENT!
(Once you register we will send you a form to complete so we know you are "LEGOlegit" in other words, you are trained and certified by a Master Trainer and you do know what you are doing!)
Why attend?
Learn more about the many varied ways of applying the LSP methodology

Create innovative and fun sessions in multiple novel ways using LSP

Broaden your network by connecting with other like-minded LSP certified professionals from around the world

Discover marketing ideas and collaborations that could lead to new business opportunities

Learn tips and tricks from the experts and Master Trainers

And it's not only cool but totally fun to be here and meet some fab people who also love LEGO!
The unconference is basically free of charge to trained and certified LSP facilitators, (who are collectively responsible for running the show by sharing ideas and collaborating), and all attendees will be responsible for collectively sharing in the costs of food and beverage which has been calculated in advance and charges are here as you register.
Here is what is included:
Two full days of the unconference including the equipment needed from bricks to projectors to post-it-notes and filp charts.
Welcome drink (beer, wine, or a non-alcoholic), upon arrival in the Cure Lounge
Coffee and healthy break food in the morning and afternoon tea each day
Lunch on both days
Dinner together on the night of October 23 (Aura Restaurant) with one drink (beer, wine, or non-alcoholic)
A welcome bag of snacks for your room at the Nita Lake Lodge
And a few other fun LEGOlicious surprises yet to be disclosed
What's not included:
Your travel to get here and your hotel room at the Nita Lake Lodge - but great news, they have a super deal for you that they are extending for three days before and three days after the event.
Here is the link to see the hotel - when you register, you must call or email to get the quote for the Serious Play Facilitators Unconference to get the discount rate: 1-888-755-6482
http://www.nitalakelodge.com
Why Whistler? Click here to get all the information on this fantastic location!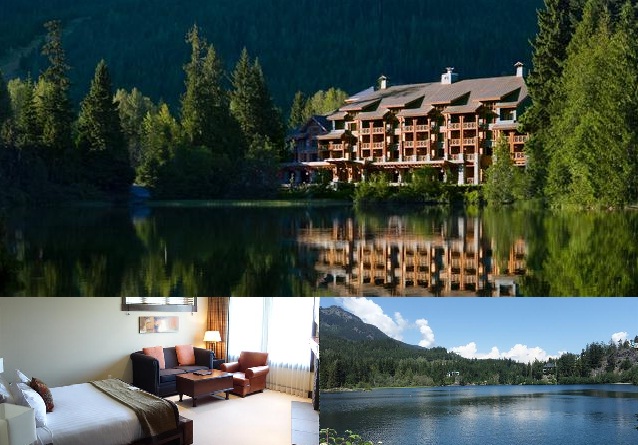 Need more information on how great it will be, Click here for just some the highlights from last year!
And if you play a musical instrument - bring it! We have events planned for the evening including a musical jam lead by Steve and Doug and for the quieter dramatic types, conversations, games and all kinds of fun with bricks!
Organizer of 4th Annual LEGO® SERIOUS PLAY® methods Trained & Certified Facilitator's Annual Meeting for the Americas
Jacqueline Lloyd Smith and Dr. Denise Meyerson met in Billund, Denmark in 2007, while both were licensed partners for the LEGO® Systems Group. They were both appointed to the Play4Business LEGO® SERIOUS PLAY™ Training Board in 2009 and are Master Trainers in the methods of LEGO® SERIOUS PLAY™. Jacquie and Denise were early adopters and leaders in bringing LSP to Canada and Australia. Jacquie continues to serve the Americas, based out of British Columbia, Canada. She is the principal for Strategic Play® Group Limited. Denise continues to serve Oceania, based out of Queensland, Australia.  She is the principal for Management Consulting International (MCI).
You can visit their websites to learn more about them and their work:
Jacquie:  http://strategicplay.com

Denise:   http://mci.edu.au