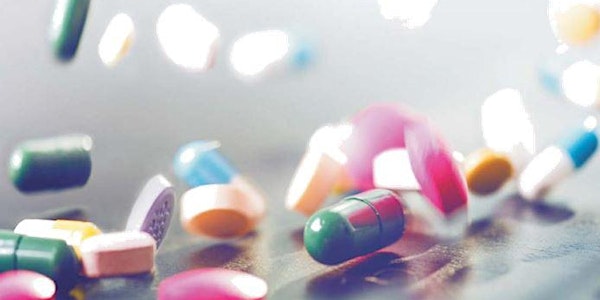 4th Annual Summit A Dose of Reality: Patients Redefining the Future of Heal...
Location
Japanese Canadian Cultural Centre
6 Garamond Court
Toronto, ON M3C 1Z5
Canada
Description
Join patient groups and health care stakeholders from across the country to continue the conversation about how patients can shape the future of health care in Canada.
Whether you've attended past Summits or are new to the event, be sure to join us to:
Enhance your knowledge about health systems and impacts

Create synergies and recognition of common issues across patient groups and other health care stakeholders

Engage policy makers

Be part of the conversation about how patients can design the health care systems they deserve
Building on the past three years, this year's Summit will update members of the patient and caregiver community from all disability and disease areas on what's happening in health care across Canada to improve value for patients. Summit topics will focus on current Value-Based Health Care initiatives in Canada and on federal health care plans.

In addition, the Summit will invite key representatives from each province to share health policy updates and discuss their current and/or potential impact on provincial health care systems and on patients.
The Summit will continue to focus on shifting towards a value-based approach to health care in Canada with a stronger focus on patient outcomes. It will also continue to foster collaboration between patient and caregiver communities and other relevant groups, including researchers, government and non-governmental agencies and other partners. It will do so in part by striving to renew the mandate of the patient working groups for 2020.
Additional Information
In addition to patient groups, observers from other stakeholder groups including governments, private industry, unions and healthcare professionals are invited to attend the panel sessions. Please note, space for observers is limited and we reserve the right to select participants to ensure multi-stakeholder and diverse representation.
Limited travel grants are available on a first-come, first-serve basis for patient groups with consideration of their geographical representation and other relevant factors.
Apply for a patient group travel grant, if you haven't already, by September 30th, by clicking here and emailing it to patienthealthsystemsummit2019@gmail.com.
To access previous Summit reports, click here.
Find the current DRAFT agenda here.
Registration closes November 5, 2019.
FAQs
What are my transportation/parking options for getting to and from the event?
Directions by TTC: Take the 100 Flemingdon bus from Eglinton or Broadview subway station.
There is free parking onsite. There are also several municipal parking lots in close proximity of the centre.
How can I contact the organizer with any questions?
Please contact patienthealthsystemsummit2019@gmail.com
Do I have to bring my printed ticket to the event?
No
What room is the event located in?
Shokokai Court
*************
Joignez-vous à des groupes de patients et à des intervenants en soins de santé de partout au pays dans le but de poursuivre la discussion sur la façon dont les patients peuvent influencer l'avenir des soins de santé au Canada.
Que vous ayez participé aux Sommets précédents ou que vous soyez nouveau à l'évènement, n'hésitez pas à vous joindre à nous :
Améliorez vos connaissances sur les systèmes de santé et sur leur incidence 

Participez à la création de synergies et à la reconnaissance de problèmes communs entre les groupes de patients et les autres intervenants en soins de santé 

Mobilisez les décideurs de politiques 

Participez à la discussion portant sur la façon dont les patients peuvent concevoir les systèmes de soins de santé qu'ils méritent 
Prenant appui sur les évènements ayant eu lieu au cours des trois dernières années, le Sommet de cette année aura pour but d'informer les membres de la communauté des patients et des prestataires de soins dans tous les domaines liés à l'invalidité et aux maladies quant aux progrès en matière de soins de santé au Canada en vue d'améliorer la valeur des services offerts aux patients. Les thèmes qui seront abordés dans le cadre du Sommet porteront sur les initiatives actuelles en matière de soins de santé axés sur la valeur au Canada ainsi que sur les régimes fédéraux, notamment la nouvelle loi canadienne que le gouvernement prévoit adopter relativement au régime d'assurance-médicaments.
De plus, le Sommet invitera des représentants clés de chaque province à faire le point sur les politiques de santé et à discuter de leurs répercussions actuelles ou potentielles sur les patients ainsi que sur les systèmes de soins de santé provinciaux.
Le Sommet visera également à renouveler le mandat des groupes de travail de patients pour 2020.
Dans le cadre du Sommet, les efforts continueront d'être principalement orientés vers l'adoption d'une approche axée sur la valeur des soins de santé au Canada et privilégiant une plus grande attention aux résultats obtenus par les patients. De plus, la collaboration entre les communautés de patients et de soignants de même que tous les autres groupes pertinents, y compris les chercheurs, les organismes gouvernementaux et non gouvernementaux et les autres partenaires, continuera à être favorisée.
Information additionnelle
En plus des groupes de patients, des observateurs d'autres groupes clés, dont les gouvernements, l'industrie privée, les syndicats et les professionnels de la santé sont invités à assister aux sessions de panel. Veuillez noter que l'espace pour les observateurs étant limité, nous nous réservons le droit de sélectionner les participants afin d'assurer une représentation diversifiée des multiples intervenants clés.
Des bourses de déplacement limitées sont disponibles sur la base du principe « premier arrivé, premier servi » pour les groupes de patients considérant leur représentation géographique et d'autres facteurs pertinents.
Faites une demande de subvention pour un groupe de patients, si vous ne l'avez pas encore fait, d'ici le 30 septembre, en remplissant le formulaire ci-présent et en le faisant parvenir une fois rempli au patienthealthsystemsummit2019@gmail.com. Si vous souhaitez obtenir le formulaire en français, veuillez communiquer avec nous par courriel afin de nous en faire part.
Afin d'accéder aux rapports sur les Sommets précédents, cliquez ici.
Retrouvez le projet de programme actuel ici.
La date limite pour l'inscription est le 5 novembre 2019.
FAQ
Quelles sont mes options de transport / stationnement?
Prenez le bus 100 Flemingdon de la station de métro Eglinton ou Broadview.
Il y a un stationnement gratuit sur place. Il existe également plusieurs stationnements municipaux à proximité du centre.
Comment puis-je contacter l'organisateur pour toute question?
Veuillez contacter patienthealthsystemsummit2019@gmail.com
Dois-je apporter mon billet imprimé à l'évènement?
Non
Dans quelle pièce se trouve l'évènement?
Cour de Shokokai
Thanks to our funders to date!
3Sixty Public Affairs for their pro bono contribution