4th Annual Tech Day at Queen's Park

Tuesday, 30 October 2018 from 8:30 AM to 7:30 PM (EDT)
Event Details
TECH DAY AT QUEEN'S PARK - October 30th, 2018

Tech Day at Queen's Park is an exciting event organized by North of 41 that demonstrates the power and passion of the tech industry's grassroots network to lawmakers and staffers. Attendees will represent various areas of tech from across Ontario. The purpose of this event is to raise awareness amongst MPPs and Staffers about the issues that tech entrepreneurs and tech CEOs encounter on a regular basis.
By being part of Tech Day at Queen's Park, your company has the unique opportunity to contribute towards the awareness and understanding of matters you face that are important to business growth and job creation.
Traditionally, there has been a large disconnect between the tech industry and law makers. Both groups have significant impact but their lines of communication are rarely open the way this day can enable. Tech Day will bridge that gap and facilitate both groups to educate each other about issues that affect each group regularly.

Themes for 2018 Tech Day at Queen's Park:
1) Tech Jobs Agenda (Skills Development and Training)
2) Cyber Security (Risk, Response, Standards, and Business Growth)
3) Scaling up Businesses (Going Global and Investments)
---

This is the 4th Annual Tech Day at Queen's Park. The day will include one on one meetings with MPPs, Staffers and other stakeholders from the Ontario tech community. There will be roundtable discussions as part of the program. Tech Day at Queen's Park will conclude with a reception and tech demos. As part of Tech Day, North of 41 will be releasing its "Tech Talent Crisis in Ontario" discussion paper. The focus of Tech Day is to bring solutions to the table in order to help solve some of the problems that the tech industry is facing in Ontario.
8:30 a.m.                 Registration – Sign in
9:00 a.m.                 Welcome Remarks: Meeting and Advocacy Discussion
9:30 a.m.                 Meetings with M.P.P.'s and Staff (throughout the day)
10:00 a.m.                Question Period Registration and Attendance
10:00 a.m.                Roundtable Discussion: (Ed Tech)
The Requirement for Life Long Learning in Ontario's Tech Sector: What is Required to Compete Globally?
In Ontario's tech sector, there is a requirement for those in the industry and those who want to enter into the industry to embrace a mindset of "Life-Long Learning".  It is projected that in Canada, there will be a shortfall of 182,000 positions that will go unfilled in the tech sector by 2020.  As a result, there is a need for reskilling of Ontario's workforce as well as the need for accelerated training and micro credentialing. Both of these solutions are required if Ontario is to compete on a global scale.
10:00 a.m.               Roundtable Discussion: (Health Tech)
How do we Leverage Technology Developed by Tech Entrepreneurs with the Current Needs of our Health Care System?
It is important for Ontario's health care system to incorporate technology as part of patient care.  Tech entrepreneurs have developed software that allow medical care to be delivered in a cost effective and timely manner but there is a need for government to reduce red tape in order leverage the benefits that technology can provide.  The continual deployment of tech in the Ontario health sector must involve those health care professionals (doctors, nurses and other stakeholders) in the discussion at an early stage if tangible results are to be realized.
11:30 a.m.              Lunch Break (Networking Amongst your Peers)
Choice of 2 Activities
1:30 p.m.                Roundtable Discussion: (Scaling Up) 
Scaling up Ontario's Tech Companies: Access to Talent, Sufficient Capital and Cyber Security Risk Management are all required in order to Compete Globally?

What should Ontario's Scale-up strategy be?  Are there enough resources allocated to Scale up vs Startup companies in the tech sector?  Is there sufficient access to talent and capital that will allow Ontario's tech companies to grow?  How do scale up companies mitigate the risk related to cyber threats? 
1:30 p.m.               Roundtable Discussion: (Legal Tech)
Unclogging Ontario's Court System:  How Does Government and the Tech Sector Leverage Technology to Provide Better Access to Justice?
What role should technology play in helping to provide better access to justice in the provincial courts?  Can technology in the area of ADR help to reduce the backlog of court cases? There is a need for government to reduce red tape in order leverage the benefits that technology can provide.  
3:00 p.m.                         Break Time
3:30 p.m.                         Choice of 2 items:
                                         1)  Executive Time (Check in with the Office)
                                         2)  Continued Meetings with M.P.P's/Staffers
4:00 p.m.                       Demo Setup
4:30 p.m.                       Meetings Wrap-up

5:30 pm                          Reception Opens
5:40 pm                          Opening Remarks
5:45 pm                          Highlights of the "Tech Talent Crisis in Ontario" whitepaper
6:00 pm                          Demo Tables - Open
7:30 pm                          Program Ends

---
Supporters :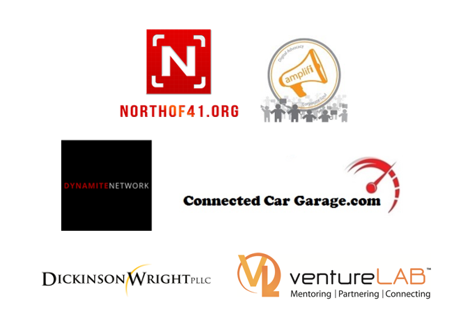 Save This Event
When & Where
Queen's Park
111 Wellesley St W, Toronto, ON
Toronto, ON M5S
Canada

Tuesday, 30 October 2018 from 8:30 AM to 7:30 PM (EDT)
Add to my calendar
Organizer
Northof41org helps tech entrepreneurs to expand their business by encouraging interaction and discussion among investors, fellow entrepreneurs, CEOs, Government and other stakeholders. Our goal is to promote the tech industry and all of the cutting edge innovation that is taking place from coast to coast. Nof41 events are recognized as the type of catalyst where attendees discover, collaborate and grow relationships in the tech ecosystem in support of scaleup objectives.