Description
---
Agenda For Tech Day on Parliament Hill

French verison : https://parl2018.eventbrite.ca

---
A one-day intensive working event with the unique opportunity to participate in and contribute towards the development of policies and national frameworks to support business growth and scaleup efforts of tech businesses in Canada.
Tech Day on Parliament Hill connects tech entrepreneurs with the policy decision-makers on Parliament Hill: Staffers, MPs, Senators and other stakeholders will meet and learn about the issues that those in the tech sector face as constraints to growth, scaling and job creation.
The three themes throughout the day will include but are not limited to the following:
Scale Up Emphasis in the Tech Sector: What is needed and what can be delivered

Cyber Security and the Need to be Prepared

The Tech Talent Crisis and Innovative Approaches to Resolution
7:45 a.m. Registration
8:15 a.m. Welcome and Breakfast
Order of the day

Basics of Advocacy – Tips and Tricks of Having a Successful Meeting
Panel Discussions/Presentation
8:45 a.m. Cyber Security: What are the latest cyber threats to Canada and Western democracies? Including threats to political and news organizations as it relates to fake news and foreign influence. Is this threat dividing our country? How do we limit the impact that cyber breaches and the actions that influencers have used to weaponize this technology.
Moderator
Al Jones, Managing Director, ARJ Associates/Former Assistant Director CSIS
https://www.linkedin.com/in/alan-jones-34a20265/
Panelists
i) John Proctor, CEO, Martello
https://www.linkedin.com/in/john-proctor/
ii) Tyson Johnson, Cyber NB
https://www.linkedin.com/in/tyson-johnson-ma-84b8375/
iii) Scott Jones, Head of Canadian Centre for Cyber Security
https://www.cse-cst.gc.ca/en/about-apropos/head-cccs-dirigeant-ccc
9:45 a.m. Scale Up Strategy: What should Canada's Scale-up strategy be? Are there enough resources being allocated to Scale up vs Startup companies?
Presentation: Branham300 Canada's Top Tech Companies Revealed- Measuring Canada's Scaleup Potential
Moderator
Wayne Gudbranson, CEO, The Branham Group
https://www.linkedin.com/in/j-wayne-gudbranson-a94195/
Panelists
i) Joanne Fedeyko, CEO, Silicon Valley Connections
https://www.linkedin.com/in/joannefedeyko/
ii) Andrew Waitman, CEO, Assent Compliance
https://www.linkedin.com/in/andrew-waitman-333322/
iii) Charles Plant, Senior Fellow, Impact Centre-U of T
https://www.linkedin.com/in/plantcharles/

11:00 a.m. The Impending Tech Talent Crisis: Where are we going to find the tech talent required to propel the growth of Canada's Tech companies? Immigration? Retraining from non-traditional sectors (i.e. military)? Traditional Academia?
Moderator
Marsalie MacKenzie, Exec Assistant, Cdn Defense Attache
https://www.linkedin.com/in/marsalie-mackenzie-314320149/
Panelists
i) Yousef Khatib, CEO, Global Skills Hub,
https://www.linkedin.com/in/yousufkhatib/
ii) Stacey Wallin Director, BC Tech
https://www.linkedin.com/in/staceywallin/
iii) Stephen Green, Senior Partner, Green & Spiegel
https://www.linkedin.com/in/stephenwgreen/
12:15 p.m. Networking Lunch : Room SJAM 200 (2nd Flr)

1:00 p.m. Meetings with MPs and Staffers (Throughout the Afternoon)
1:30 p.m. Roundtable: Privacy, Compliance & Data Breaches - Derek Lackey
November 1, 2018 is the day organizations that experience a data breach must report the incident to the Office of the Privacy Commissioner of Canada ("OPC") and notify affected individuals. What you need to know to be prepared for this looming deadline.
2:30 p.m. Roundtable: Making Inroads with Federal Gov't Procurement
As companies are attempting to work with the Federal government, many factors impede this process. How can companies work with the new Digital Government in a streamlined, efficient manner.
EVENING RECEPTION
5:30 p.m. Company Demo Tables-Launch of the Coding for Veterans Program
This reception is being sponsored by the Coding for Veterans program. This program helps those leaving Canada's military to transition into jobs in Canada's tech sector. More information can be found at: www.codingforveterans.com
Highlighted Companies at the Reception
1) Hello Prosper - http://helloprosper.com/
2) Willis College - https://williscollege.com/
3) Ruckify - http://www.ruckify.com/
---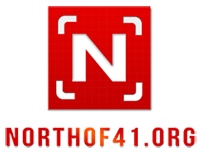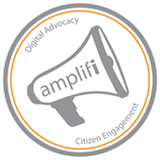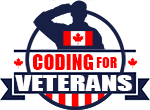 Organizer of 4th Annual Tech Day on Parliament Hill: September 26, 2018
Northof41org helps tech entrepreneurs to expand their business by encouraging interaction and discussion among investors, fellow entrepreneurs, CEOs, Government and other stakeholders. Our goal is to promote the tech industry and all of the cutting edge innovation that is taking place from coast to coast. Nof41 events are recognized as the type of catalyst where attendees discover, collaborate and grow relationships in the tech ecosystem in support of scaleup objectives.