Description
VanFUNDING 2018: CONVERGE CONFERENCE (1.5 days)
Date: November 29-30, 2018
Location: Parq Vancouver (39 Smith St., Vancouver, Canada)

TICKETS ARE NOW SOLD OUT

LIMITED TICKETS AVAILABLE AT THE DOOR (CREDIT CARD ONLY)
Building bridges and capital with emerging blockchain, fintech and AI innovations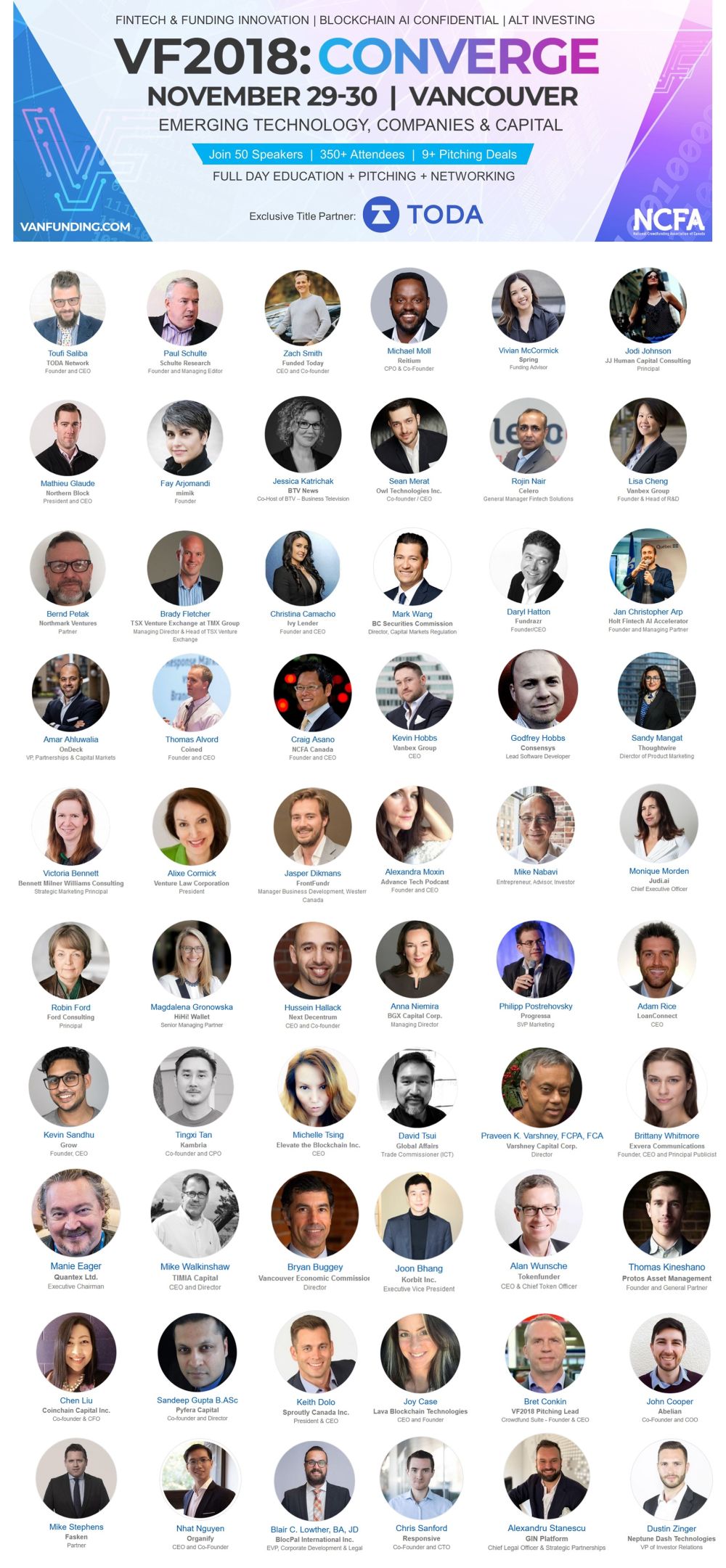 FLASH DEALS - SOLD OUT!!
2 TICKETS OR MORE DISCOUNTS ON SALE NOW

CLICK FOR NCFA MEMBER DISCOUNT SAVE 40% ON SALE NOW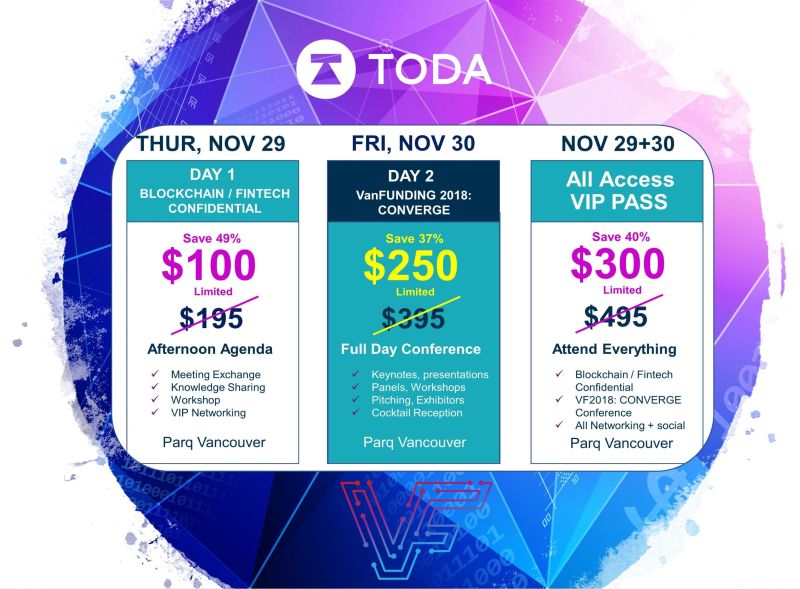 Immerse yourself in high growth financial technology innovations, global market developments and alternative investing opportunities that are crossing the next frontiers
The National Crowdfunding & Fintech Association of Canada (NCFA) and partners are proud to present VanFUNDING 2018: CONVERGE, an expanded 4th Annual leading financial technology and capital conference in downtown Vancouver that explores explosive growth in blockchain, AI, fintech & funding innovations, open and digital banking, global market developments and alternative investment opportunities.
#VF2018 offers world-class education, funding and networking opportunities delivered via keynotes, TEDx-style presentations, panels, workshops, executive round tables, investor pitching, meeting exchanges and mentoring covering Fintech, Blockchain, Crypto, Artificial Intelligence, Crowd and Distributed Finance, Regtech, Payments, Digital banking, Identity and Security, International Trade, Alternative Investing and Innovation Finance topics from a diverse range of perspectives including emerging technologies, investment, regulation, Canadian competitiveness, global innovation and humanity.
If you are a financial technology innovator, investment professional or a company actively raising capital or key decision maker/stakeholder in technology and capital markets innovation initiatives and programs, VF2018 is a must attend event featuring 1.5 days of immersive educational content, 50+ speakers, dragon's den pitching program, co-creation of a post-conference digital magazine and a multitude of networking and partnership opportunities. New to the program this year is storytelling, culminating in the first fintech digital pop-up magazine. VF2018 brings together fintech leaders, investors and emerging innovators from start-ups to scale-ups to government regulatory bodies and agencies who have a vision for the future of finance.
Agenda & Speakers: view latest here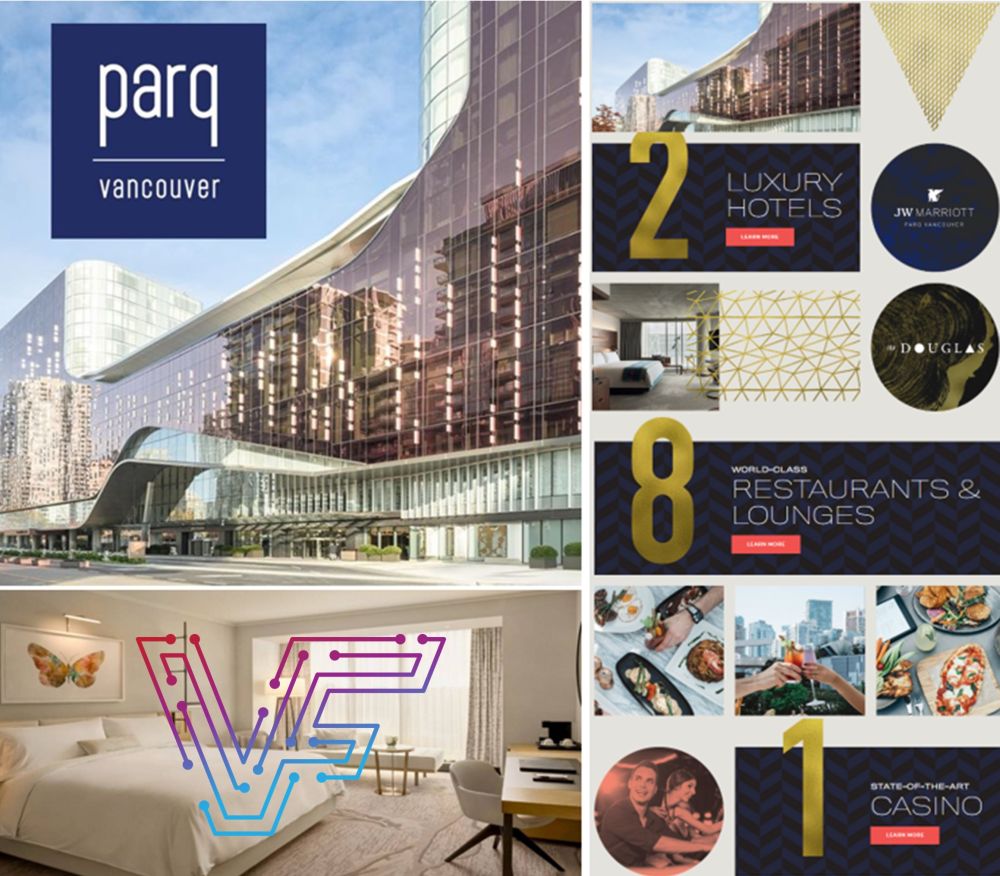 WHY VANFUNDING 2018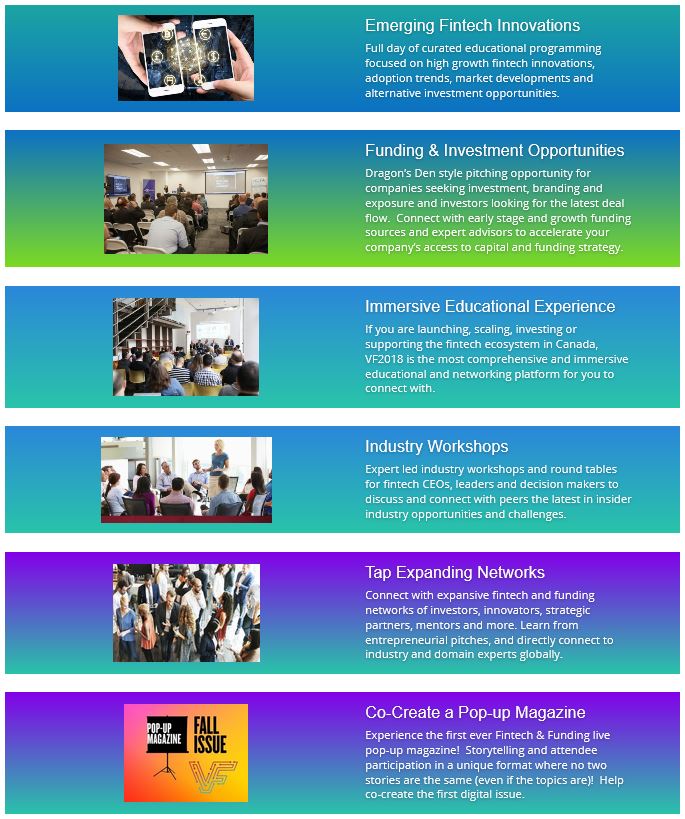 Not a member? Join now and secure the discount today!
IF YOU ARE A COMPANY RAISING CAPITAL, INVESTOR, TECH OR FINANCIAL INNOVATION EXPERT YOU DON'T WANT TO MISS THIS!

LIMITED TICKETS AVAILABLE AT THE DOOR