Description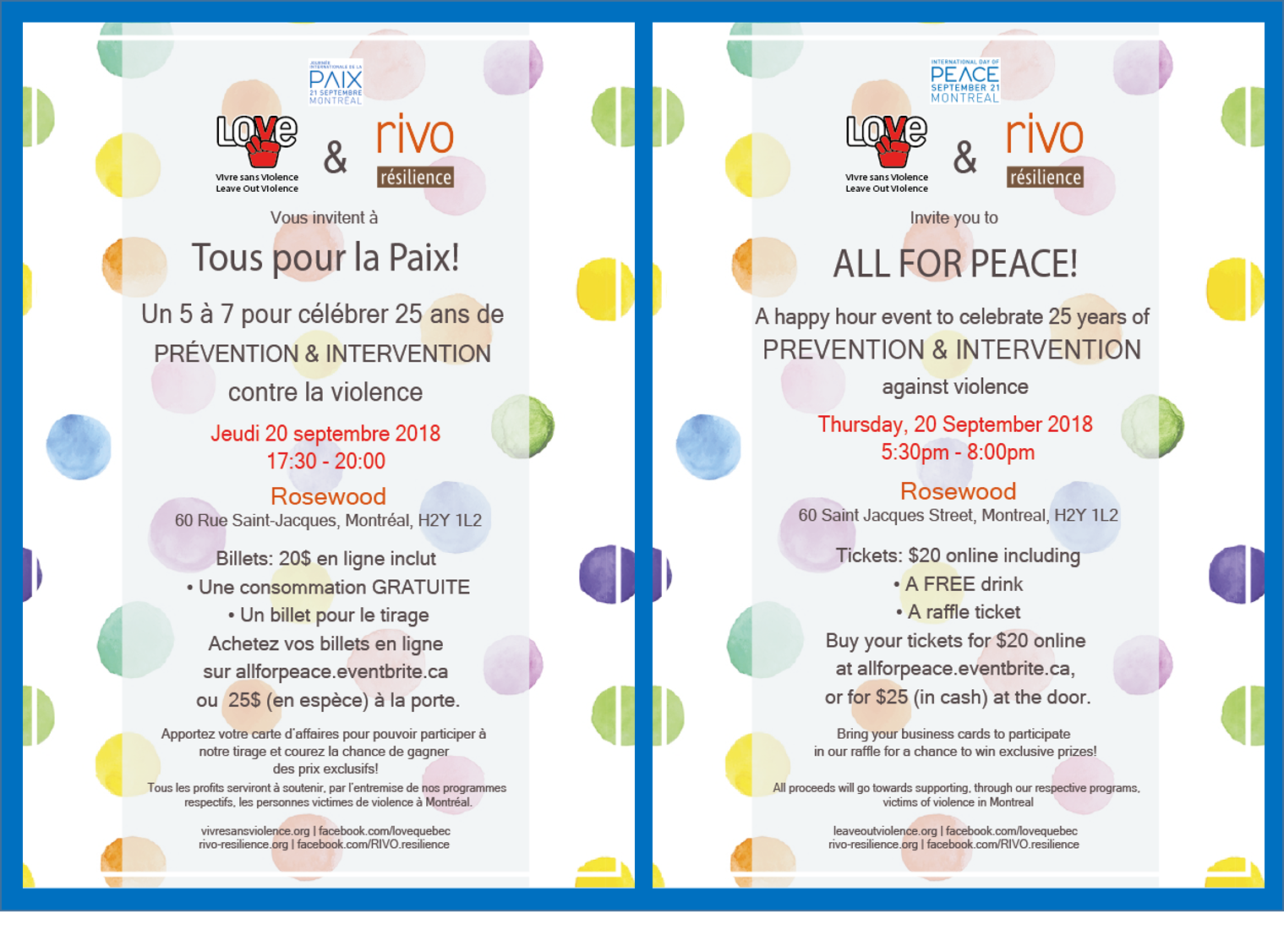 ---ENGLISH VERSION BELOW---
---
À l'occasion de la Journée internationale de la paix, Projet LOVE : Vivre sans Violence & RIVO-résilience vous invitent à :
TOUS POUR LA PAIX
Un 5 à 7 pour célébrer 25 ans de prévention & d'intervention contre la violence
17:30 – 20:00
Jeudi 20 septembre 2018
20$ en ligne ou 25$ (en espèce) à la porte.
Comprend: 1 consommation GRATUITE et 1 billet pour le tirage et courez la chance de gagner des prix exclusifs!
Tous les profits serviront à soutenir, par l'entremise de nos programmes respectifs, les personnes victimes de violence à Montréal.
---


On the occassion of the International Day of Peace, LOVE: Leave Out Violence & RIVO-résilience invite you to:
ALL FOR PEACE
A happy hour event to celebrate 25 years of prevention & intervention against violence
5:30pm - 8:00pm
Thursday, 20 September 2018
$20 online or $25 (in cash) at the door.
Includes: 1 FREE drink and 1 raffle ticket for a chance to win exclusive prizes!
All proceeds go towards supporting, through the charities' respective programs, victims of violence in Montreal.