5 Day Meditation Retreat with Richard Shankman October 10-14, 2012

Wednesday, 10 October 2012 at 11:00 AM

-

Sunday, 14 October 2012 at 12:00 PM
Event Details
 Unifying the Practice
of
Concentration, Mindfulness
and
Insight
Concentration is often taught as a separate practice from Insight Meditation. This retreat will integrate concentration, mindfulness and insight into a single meditative path, exploring how they can be brought together in a mutually supportive way.
Practicing in this way, the mind becomes collected and centered, leading to deepening states of concentration, peace, clarity and calm abiding, and culminating in states of unification of mind known as jhana.  Establishing meditative well-being allows awareness to open into mindfulness of the body, states of the heart and mind, clarifying and highlighting the Four Foundations of Mindfulness.  The synthesis of concentration, calm and mindfulness builds a strong foundation for natural and revelatory arising of insight.
In addition to a standard schedule of silent, sustained sitting and walking meditation, there will be daily meditation instructions, Q&A, talks and personal interviews.  This retreat is suitable for both beginning and seasoned meditators.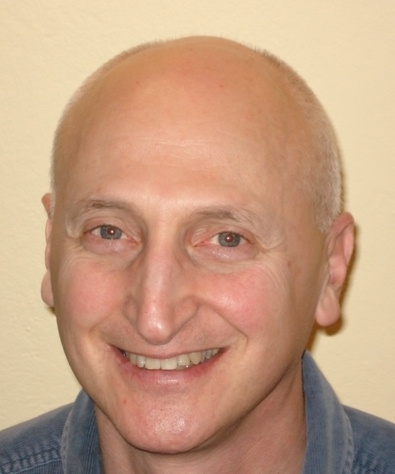 Richard Shankman has been a meditator since 1970 and teaches regularly at dharma centers and groups throughout the San Francisco Bay Area and nationally, including Spirit Rock Meditation Center and IMS.  Richard practices and teaches meditation in which mindfulness, concentration and insight are integrated into a single path of meditation practice.  He has sat many silent, intensive meditation retreats for periods of up to eleven months long. Richard is a co-founder of the Sati Centre for Buddhist Studies and Mindful Schools, which brings mindfulness training into schools. Richard is the author of "The Experience of Samadhi".  He lives in Oakland, CA and may be contacted through the Metta Dharma Foundation at www.mettadharma.org and his own website at www.richardshankman.org.
When & Where

Providence Renewal Center
3005 - 119 St
Edmonton, Alberta
Canada

Wednesday, 10 October 2012 at 11:00 AM

-

Sunday, 14 October 2012 at 12:00 PM
Add to my calendar
Organizer
For 2,500 years, the teachings of the Buddha (the Dhamma) have been passed down from teacher to student; generation to generation; culture to culture; and heart to heart; Bringing light into the lives of everyone with whom it came in contact.  The Light of the Dhamma Society is a continuation of this process, and is made up of members whose lives have been touched by this ancient teaching, and desire to live their lives accordingly.