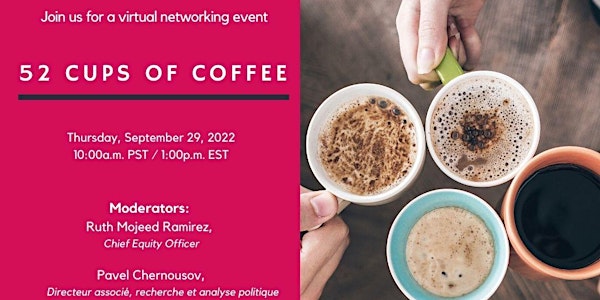 52 Cups of Coffee
Online event to discuss what is Accessibility?
About this event
52 Cups of Coffee is a virtual networking platform for exchanging ideas, discussing trends and connecting a community of changemakers, activists, educators and policymakers on topical issues in EDI. As the name implies, we invite you to bring your coffee (or water/tea) to network informally and discuss topical issues of concern to you or members of your network.
Join us on Thursday, September 29th to discuss Accessibility in AREDI, as TIP explores the concept of "access" in racial equity, diversity and inclusion. The conversation will be moderated by Ruth Mojeed Ramirez and Pavel Chernousov in English & French.