5@7 Desjardins | Réseautage pour la création d'entreprise

Wednesday, June 5, 2013 from 5:00 PM to 7:00 PM (EDT)
Event Details



Entrevue avec M. Claude Béland - Réseautage

Le Centech et ses partenaires sont fiers de vous inviter au 5@7 Desjardins du mercredi 5 juin, un événement unique, axé sur le réseautage, afin de favoriser les occasions d'affaires et la création d'entreprises technologiques.

Quand innovation et modèle coopératif vont de pair
Le mouvement coopératif québécois est composé de 3 200 coopératives et 39 mutuelles qui représentent 7,7 millions de membres, 20 milliards $ de chiffre d'affaires et 130 milliards $ d'actif. Les coopératives sont à l'image de la réalité québécoise : elles savent s'adapter aux besoins de leurs membres et de leur milieu. Ces entreprises possèdent une efficacité et une durabilité reconnues et leur taux de survie atteint le double de celui de l'ensemble des entreprises du secteur privé.
Le modèle coopératif semble plus actuel que jamais : mise en commun des ressources, fonctionnement démocratique, responsabilisation, participation économique et autonomie. Bref, la coopérative est une entreprise qui permet à ses membres de combler leurs besoins dans des conditions qui répondent à leurs aspirations.Ce modèle peut-il s'adapter au contexte particulier de l'entreprise technologique?
En ce mois de juin, le Centech célèbre les coopératives en invitant M. Claude Béland, expert reconnu et ardent défenseur du modèle coopératif, à partager son expérience et sa passion d'entreprendre.
Les 5@7 Desjardins s'adressent aux entrepreneurs, aux professionnels de divers horizons (génie, marketing, administration, droit, comptabilité, etc.) ainsi qu'aux diplômés et étudiants universitaires (ÉTS, McGill, Concordia, etc.) Il s'agit d'une belle occasion pour rencontrer des experts de tous les milieux, échanger sur votre projet d'entreprise et créer des maillages en vous laissant inspirer par le parcours d'un expert chevronné.
Conférencier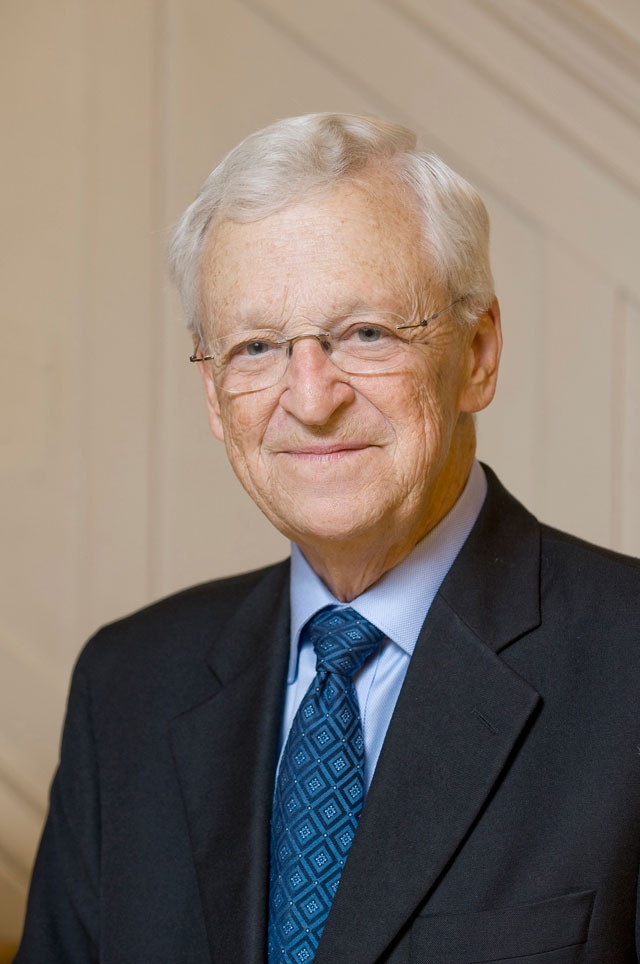 Claude Béland
Gestionnaire
Avocat québécois devenu gestionnaire, Monsieur Béland a occupé le poste de président du Mouvement Desjardins de 1987 à 2000. Il a également siégé au sein de plusieurs organismes et commissions du gouvernement du Québec, dont la Commission Bélanger-Campeau (1990-1991), le Sommet économique de 1995 ainsi que les États généraux sur la réforme des institutions démocratiques (2003).
Lors de ce 5@7 Desjardins, Monsieur Béland viendra partager avec nous sa vision et les facteurs clés de succès pour développer et faire croître nos entreprises coopératives afin de contribuer à la prospérité du Québec.
Réseautage interactif
Nous souhaitons que cet événement soit participatif, proactif et interactif.

Vous avez des questions?
Adhérez sans plus attendre à notre groupe LinkedIn spécialement créé pour l'occasion afin de poser d'avance vos questions à Monsieur Béland. L'avantage de s'y inscrire est également de pouvoir soulever des discussions relatives à votre domaine d'intérêt/spécialisation et de retrouver facilement les personnes que vous avez rencontrées.
·    Entrée gratuite
RSVP Avant le 30 mai - Places limitées
Si vous souhaitez vous désinscrire, communiquez avec centech@etsmtl.ca
Merci à notre commanditaire!

Et à nos partenaires
Partenaires de diffusion
Partenaires du Fonds Centech

Have questions about 5@7 Desjardins | Réseautage pour la création d'entreprise?
Contact Centech
Attendee List
Sort by:

Date

|

First Name

|

Last Name
When & Where

ETS - Batiment A - Salle des Pas Perdus / Auditorium A-1600
1100 Rue Notre-Dame Ouest
Montreal, QC H3C 1K3
Canada

Wednesday, June 5, 2013 from 5:00 PM to 7:00 PM (EDT)
Add to my calendar
Organizer
Créé par l'École de Technologie Supérieure (ÉTS) en 1996, le Centre de l'entrepreneurship technologique (Centech) a pour mission de catalyser les efforts de développement d'entreprises technologiques et de leurs dirigeants dans le but de contribuer à la prospérité du Québec.