Description
The Medicine Educators invite you to attend their 5th annual conference. You can look forward to a full day of guest speakers who are all experts in their field. Breakfast and lunch will be provided. Additionally, Strathcona Healthcare will be on hand providing fittings for compression stockings and they will have stock available for purchase at their booth. The Canadian Nurses Protective Society will also have a booth and will be available to answer any questions you may have. Come out and enjoy a great day of learning!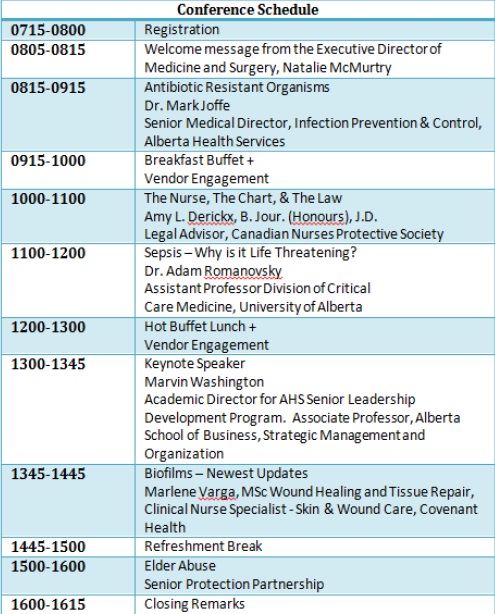 * Please note that some of the speaker's time slots may change.
Questions? Please forward your queries to david.gee@ahs.ca or glenna.welykochy@ahs.ca
Refund Policy: Refunds will NOT be given.