5TH FREE LAND ASSEMBLY SEMINAR
Description
Are you a home owner thinking about SELLING your home, and want to know how to maximize its full selling potential?
Developers are snatching up properties and buying real estate in blocks to make way for high rise and mid rise condos and multiple dwelling homes. But what exactly are developers looking for? In land assemblage or plottage, two or more parcels of real estate are combined into one parcel and a higher value is created for the assembled parcel than for the individual parcels.
Do you own a property that is right for development? Does your property location allow higher density? Don't know where to look or who to ask? Then attend our lunch and learn education seminar with industry experts on-hand as keynote speakers.
Find out about the latest in land assembly and how to leverage your property by selling with your neighbours. Selling parcels of land to a developer with individual home owners is exponentiallly difficult. Are price points agreed upon based on improvements on the land or size of the lot? What are the price points to agree upon? Realistic time lines? Deposit holders and market shifts, escalation clauses and more. Who are my team members and what are the costs? How many team members are involved?
Speakers include: Michael Gibson, Land Assembly Specialist
Pre-register as space is limited and get tickets through this site, OR TEXT me at (604) 764-6873, and email geraldinesantiago1@remax.net. You'll be glad you did!
Please note: This seminar is for the general public only. It is not an educational seminar for Realtors.
Go to Youtube for Geraldine Santiago and Maximizing Your Property on Breakfast TV
https://www.youtube.com/watch?v=WgCZBRiS93Y
*Light sandwiches & refreshments provided. Please let us know if you have any specific allergies.
Two hour seminar, keynote speakers: Lawyer and Expert Realtor specializing in Vancouver Land Assembly, and receive a complimentary copy of my book, "How to Band Together in Land Assembly", 2018.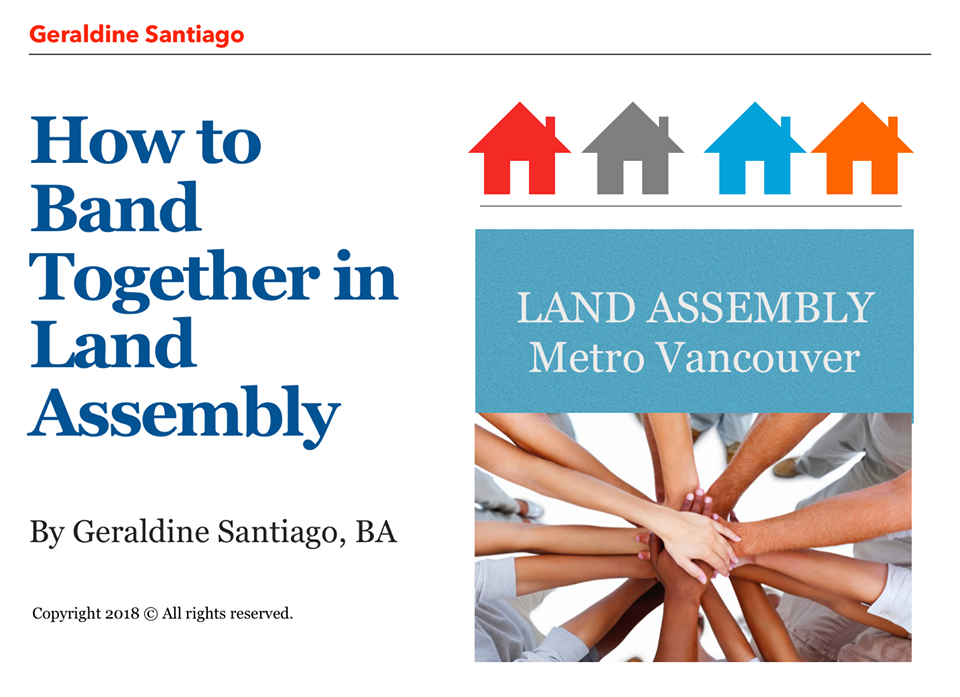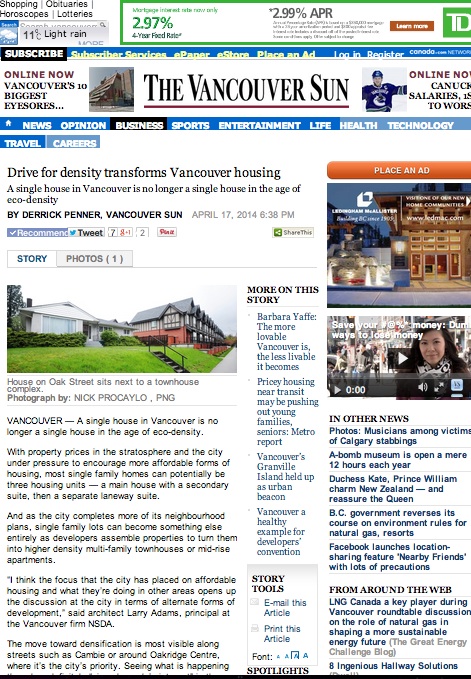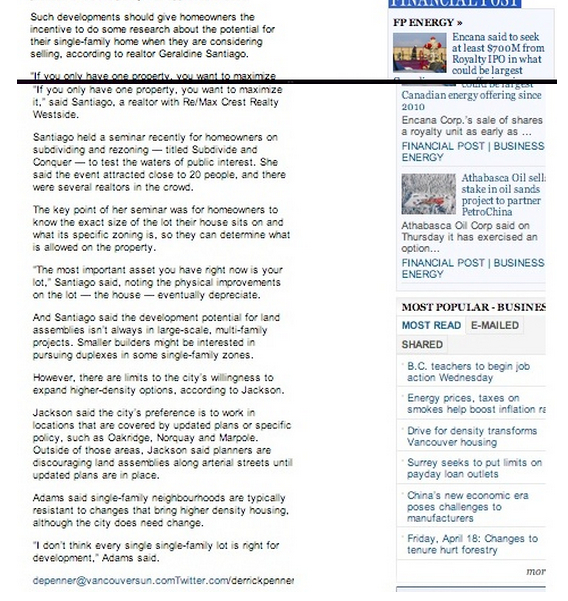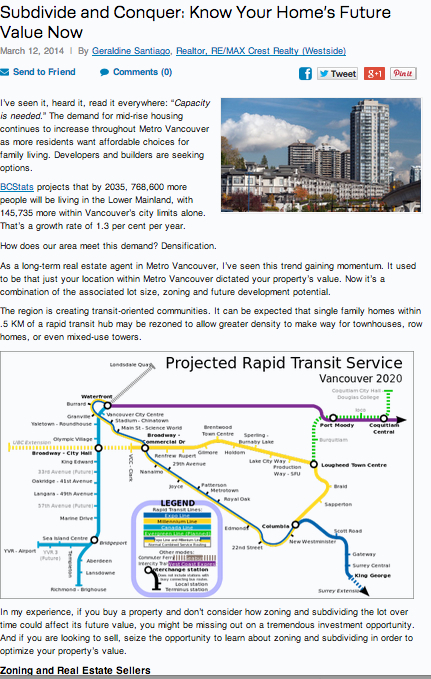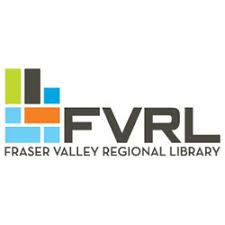 Fraser Valley Regional Library
Dear Geraldine,
Thank-you for presenting "How to Buy Your First Home--And Say Good-bye To Your Landlord!" a free program open to the public at the George Mackie Library on October 24, 2007.
Your presentation was very well put together and informative, and I know the participants really enjoyed it and found it very useful.
We appreciate your willingness to share your time and knowledge with the library and Delta residents.
Yours sincerely,
Frances Thomson, Community Librarian.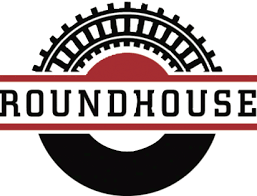 To Whom It May Concern:
This letter is in reference to Geraldine Santiago and her relationship with the Roundhouse Community Arts & Recreation Centre. Geraldine has been facilitating workshops and seminars on Real Estate Buying your First Home for our community centre over the past six years. I have no doubt that the programs she runs have benefited both her participants as well as our community centre.
Should you have any questions please do not hesitate to contact me.
Regards,
Kathryn Sweetapple, Recreation Prgramer II

May 4, 2007
Dear Geraldine,
I'd like to thank you very much for arranging and presenting the program on First Time Home Buying at the New Westminster Public Library on Tuesday, April 10, 2007.
Wht a great program you have developed! There is so much to know about buying a home; it can be quite daunting for a first time home buyer. It was an excellent idea to invite people with different expertise to speak to their field (mortgage, realty, inspection and legal). Everyone had excellent information to give in their area and the audience of 63 seemed to really appreciate the presentation. It was also very generous of you to provide a copy of your book to everyone that wanted it.
Thanks again for taking the time to come to the library. I have we can have your team come again.
Yours truly
Debra Nelson, Community Services Librarian, New Westminster Public Library
Below are the seminars we have offered in the past:
November 7, 2017 RE/MAX Crest Realty (Vancouver)

March 8, 2016 RE/MAX Crest Realty (Vancouver)
March 18, 2015 Creekside Community Centre (Vancouver)
November 12, 2014 Creekside Community Centre (Vancouver)
November 13, 2013 Creekside Community Centre (Vancouver)
October 7. 2013 False Creek Community Centre (Vancouver)
October 8, 2013 Cambie Public Library (Richmond)
October 21, 2013 Ironwood Public Library (Richmond)
May 14, 2013 False Creek Community Centre
November 25, 2012 Burnaby Public Library
November 7, 2012 Richmond Public Library (Minoru)
January 11, 2011 False Creek Community Centre
January 26, 2011 Dunbar Community Centre
October 5, 2010 False Creek Community Centre
April 20, 2010 Richmond Cambie Public Library
October 22, 2010 Renfrew Community Centre
September 10, 2009 Renfrew Community Centre
September 3, 2009 Killarney Community Centre
May 28, 2009 Richmond Public Library
May 14, 2009 Riley Park Community Centre
April 23, 2009 Richmond Public Library
March 12, 2009 Renfrew Community Centre
February 5, 2009 Mt. Pleasant Community Centre
October 7, 2008 Riley Park Community Centre
June 5, 2008 Roundhouse Community Centre
May 20, 2008 Riley Park Community Centre
March 10, 2008 UBC Community Centre
Marcy 4, 2008 Riley Park Community Centre
February 28, 2008 Roundhouse Community Centre
February 20, 2008 Richmond Pubilc Library Cambie Branch
February 6, 2008 Renfrew Community Centre
January 30, 2008 Renfrew Community Centre
December 4, 2008 Richmond Public Library Ironwood Branch
November 29, 2007 Coquitlam Public Library
November 27, 2007 Mt. Pleasant Community Centre
November 21, 2007 Roundhouse CommunityCentre
October 24, 2007 South Delta Pubic Library
October 10, 2007 North Delta Regional Library
October 3, 2007 Port Moody Public Library
September 19, 2007 Riley Park Community Centre
June 20, 2007 Richmond Public Library Cambie Branch
June 13, 2007 Riley Park Community Centre
May 29, 2007 Richmond Public Library Ironwood Branch
May 9, 2007 Roundhouse Community Centre
April 24, 2007 Trout Lake Community Centre
April 19, 2007 Renfrew Community Centre
April 10, 2007 New Westminster Public Library
March 7, 2007 False Creek Community Centre
February 28, 2007 East Hastings Community Centre
February 27, 2007 Richmond Public Library Ironwood Branch
February 22, 2007 Mt. Pleasant Community Centre
January 24, 2007 Renfrew Community Centre
November 24, 2006 Roundhouse Community Centre
October 19, 2006 Richmond Public Library Cambie Branch
October 12, 2006 Mt. Pleasant Community Centre
October 5, 2006 East Hastings Community Centre
September 27, 2006 Renfrew Community Centre
June 1, 2006 EV Logistics: Exclusive Seminar
April 26, 2006 Richmond Public Library Brighouse Branch
April 18, 2006 Mt. Pleasant Community Centre
April 8, 2006 Chapters Bookstore Bridgeport Richmond
April 6, 2006 Richmond Cambie Public Library
March 29, 2006 Renfrew Community Centre
March 22, 2006 Richmond Public Library Ironwood Branch
March 18, 2006 Italian Cultural Centre with Ozzie Jurock
February 23, 2006 Roundhouse Community Centre
January 26, 2006 Mt. Pleasant Community Centre
January 19, 2006 East Hastings Community Centre
November 3, 2005 Mt. Pleasant Community Centre
October 27, 2005 East Hastings Community Centre
October 25, 2005 Trout Lake Community Centre
October 20, 2005 Richmond Public Library Cambie Branch
October 13, 2005 Richmond Public Library Ironwood Branch
October 5, 2005 Roundhouse Community Centre
September 28, 2005 Renfrew Community Centre
April 28, 2005 East Hastings Community Centre
April 27, 2005 Trout Lake Community Centre
April 13, 2005 Renfrew Community Centre
March 10, 2005 Roundhouse Community Centre
February 16, 2005 East Hastings Community Centre
February 2, 2005 Roundhouse Community Centre
January 26, 2005 Renfrew Community Centre
January 19, 2005 Trout Lake Community Centre
November 3, 2004 Roundhouse Community Centre
October 13, 2004 Renfrew Community Centre
September 30, 2004 Roundhouse Community Centre
August 11, 2004 East Hastings Community Centre
June 16, 2004 Roundhouse Community Centre
May 12, 2004 East Hastings Community Centre
April 29, 2004 Roundhouse Community Centre
April 14, 2004 Renfrew Community Centre
April 13, 2004 Trout Lake Community Centre
March 18, 2004 Richmond Public Library Minoru Branch
March 10, 2004 Roundhouse Community Centre
February 3, 2004 Renfrew Community Centre
January 15, 2004 East Hastings Community Centre
November 16, 2003 Marpole-Oakridge Community Centre
October 12, 2003 East Hastings Community Centre
October 5, 2003 Dunbar Community Centre
May 14, 2003 Roundhouse Community Centre
May 4, 2003 Mt. Pleasant Community Centre
March 5, 2003 East Hastings Community Centre
February 7, 2003 Trout Lake Community Centre
January 30, 2003 Douglas Park Community Centre
October 10, 2002 Killarney Park Community Centre
October 17, 2002 False Creek Community Centre
November 21, 2002 Roundhouse Community Centre