Description
Want more confidence in public speaking?
Need to facilitate important meetings?
Time to enhance your communication skills?
Join us for this 6-week free workshop that will run Wednesdays beginning on May 9th 2018 from 7 pm – 9 pm and ending on June 13, 2018. Real City is proud to sponsor this workshop presented by Brampton Talks Toastmasters.
This Is a hands-on workshops that provides the "how-to" and practical experience in public speaking and leadership. Each participant receives a workbook, receives feedback, and mentoring from experienced Toastmaster.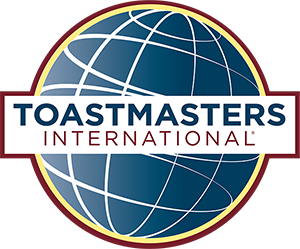 During the series you will prepare and present short talks and practice impromptu speaking in a relaxed, enjoyable atmosphere. You will gain confidence in all aspects of communication, including written and impromptu speeches, body language and listening. Materials are provided. Experienced Toastmaster members present the fundamentals of public speaking, and serve as your advisors throughout the program. By the end of the series you will be able to communicate with greater confidence at work and at home.
As space is limited we will be contacting all those that register to ensure the workshop is a good fit. Registering does not ensure you will be attending the workshop.
FAQs
How does the workshop work?
You will experience a wide range of communication experiences. You receive a Toastmasters Speechcraft Handbook and other valuable reference materials. The initial prepared speeches are designed with the novice speaker in mind. No experience is needed. A variety of assigned short speeches helps you develop confidence and competency. After giving a short prepared speech, you receive a constructive speech evaluation.
How will I benefit from the workshop?
By participating in a Speechcraft program, you will learn how to speak without fear in front of small and large groups of people. Prepare effective speeches in a limited time frame. Improve your presentation skills and win the respect and admiration of your colleagues and lead effective meetings and increase your management potential.
Is there an age limit?
Participants must be 18 years of age or older.
What if I want to keep learning after the workshop is over?
You can visit a Toastmasters Club such as Brampton Talks Toastmasters and for a minimal fee become a member. You will participant in weekly meetings and have access to a full range of resources. Brampton Talks Toastmasters meets Mondays form 7:15 pm to 9:15 pm at Ebenezer Community Hall - 4494 Ebenezer Road Northwest corner of Ebenezer Road & The Gore Road.Visit at bramptontalkstoastmasters.com.
What is Toastmasters?
Toastmasters International is a world leader in communication and leadership development. Our organization has more than 352,000 memberships. Members improve their speaking and leadership skills by attending one of the 16,400 clubs in 141 countries that make up our global network of meeting locations.