About this Event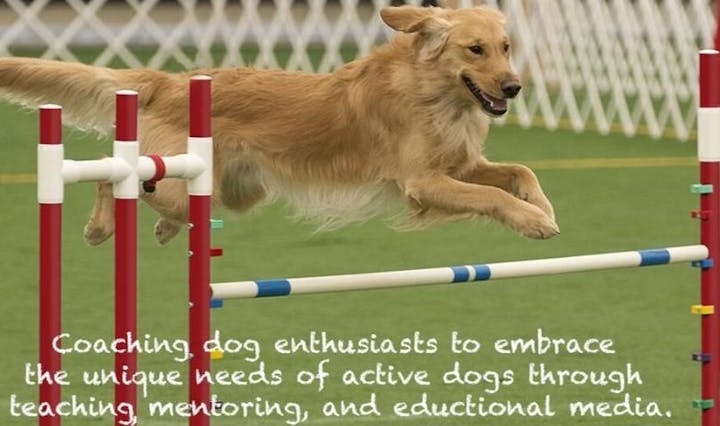 Get your dog in shape safely and effectively.
Dr. Chris Zink is a specialist in canine sports medicine and rehabilitation with additional certifications in canine rehabilitation, acupuncture and chiropractic. She is the award-winning author/editor of numerous books and other media on canine sports medicine and rehabilitation. She teaches canine sports medicine and rehabilitation to veterinarians, physical therapists, veterinary nurses and dog trainers throughout the world. Dr. Zink is a board-certified specialist in Veterinary Pathology (DACVP) and Veterinary Sports Medicine and Rehabilitation (DACVSMR) and she has additional training in Canine Rehabilitation (CCRT), Veterinary Spinal Manipulation Therapy or Chiropractic (CVSMT) and Canine Acupuncture (CVA). She sort of can't help herself - she's passionate about educating herself in all things dog!
This seminar* will examine topics such as -
Beyond Conformation will cover canine structure and its importance for performance, with an intro to the musculoskeletal system, conformation myths, understanding your dog's physical advantages and disadvantages for performance, how to evaluate front and rear angulation, canine locomotion, how to use your dog's structure to maximize performance and how to pick a performance puppy.
Jumping and Jump Training including bio-mechanics of jumping, training jumping from puppies to adults, importance of lead legs, causes and fixes for jumping problems.
Working and audit spots are available; spaces limited to 25 working and 15 audit; first come, first served.
*With regard to working spots - A balance needs to be struck between how much one-on-one time each participant gets with Dr. Zink and their dog, maintaining the interest of the entire group. To maintain this balance just be aware that participating dogs do not get as much one-on-one attention as might be provided during an agility training workshop. On the other hand, all attendees get more personal attention and the seminar maintains everyone's interest on an ongoing basis.
Cost includes sandwich lunch and breaks.