To Sing of Common Things- "Black Is The Body" by Emily Bernard, at The Clem...
Description
Join us for the third of our five-part "To Sing of Common Things: Making A Way Out of No Way" speakers series, moderated by Dr. Wanda Heading-Grant. Vermont author Emily Bernard will read from selected parts of her book, Black Is The Body: Stories from My Grandmother's Time, My Mother's Time and Mine, on Saturday, September 14, 2019, from 4-5:30 p.m. in the historic Barn House at the Clemmons Family Farm. Q&A, discussion, refreshments and socializing to follow the presentation.
About the Book:
An extraordinary, exquisitely written memoir (of sorts) that looks at race--in a fearless, penetrating, honest, true way--in twelve telltale, connected, deeply personal essays that explore, up-close, the complexities and paradoxes, the haunting memories and ambushing realities of growing up black in the South with a family name inherited from a white man, of getting a PhD from Yale, of marrying a white man from the North, of adopting two babies from Ethiopia, of teaching at the University of Vermont and living in America's New England today.
What lessons can we learn from these stories and apply to our lives in today's society? In the face of indescribable traumas, oppression and violence, what are the ingredients to individual and collective fortitude, resilience and triumph over such adversity? How can we help one another, as a multicultural community, to find our own fortunes- however we may define them?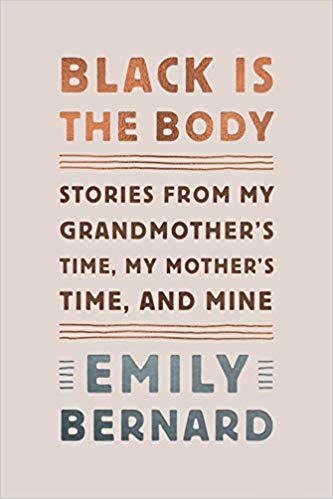 ---
About the Speaker:

Emily Bernard was born and raised in Nashville, Tennessee. She holds a B.A. and Ph.D. in American Studies from Yale University. Her work has appeared in The American Scholar, The Boston Globe Magazine, Creative Nonfiction, Green Mountains Review, Oxford American, Ploughshares, The New Republic, and theatlantic.com. Her essays have been reprinted in Best American Essays, Best African American Essays, and Best of Creative Nonfiction. Her first book, Remember Me to Harlem: The Letters of Langston Hughes and Carl Van Vechten, was a New York Times Notable Book of the Year. She has received fellowships and grants from Yale University, Harvard University, the National Endowment for the Humanities, the Vermont Arts Council, the Vermont Studio Center, and The MacDowell Colony. A contributing editor at The American Scholar, Emily is the Julian Lindsay Green and Gold Professor of English at the University of Vermont. She lives with her family in South Burlington, Vermont.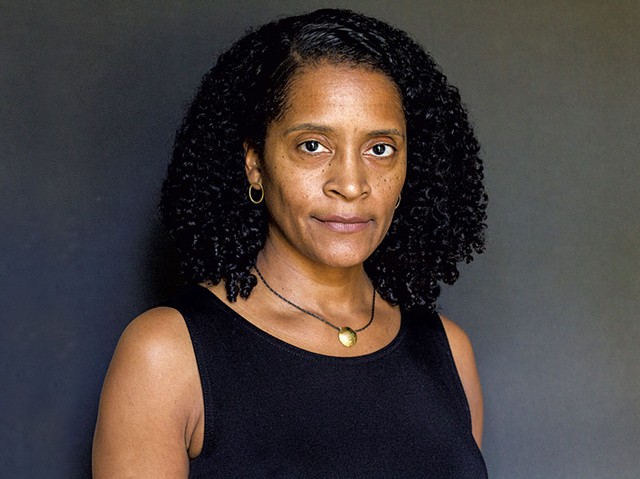 Above: Emily Bernard, Author of Black Is the Body: Stories from My Grandmother's Time, My Mother's Time and Mine
---
About the Series Discussion Moderator: Dr. Wanda Heading-Grant, Ed.D
Dr. Wanda Heading-Grant is the Vice President for Human Resources, Diversity and Multicultural Affairs at the University of Vermont (UVM). As a senior administrator, she leads units that provide University-wide diversity, equity, and engagement programs, benefits, compensation and classification, labor and employee relations, employment services, and talent acquisitions.
Throughout her leadership she has established programs and policies fundamental to the advancement of diversity and inclusion at the University including tools to enhance and innovate employee performance and professional development opportunities. Her three decades of career service span a broad range of academic and administrative roles including executive director, associate dean, associate provost, chief diversity officer and vice president. Her wealth of professional experience and volunteer involvement on the boards of numerous non-profit organizations and civil rights advisory committees have earned her a reputation as a cultural architect able to build and sustain real and lasting change.
She is the recipient of numerous awards including the 2019 Women Worth Watching Award from Profiles in Diversity Journal, the 2018 University of Vermont Alumni Achievement Award, and the 2018 National Association of Diversity Officers in Higher Education (NADOHE) Individual Leadership Award. She has been recognized by the community for her dedication to social justice issues, her sponsorship of women leaders in higher education, and her strong leadership which has been instrumental in the advancement of UVM's commitment to diversity and well-being in the workplace and in the classroom.
Heading-Grant is a Clinical Associate Professor in the College of Education and Social Services and a member of the graduate faculty at UVM. She also holds a Women's Leadership Certificate from Yale University and an Educational Management Certificate from Harvard University. She is a Senior Certified Professional through the Society for Human Resource Management (SHRM).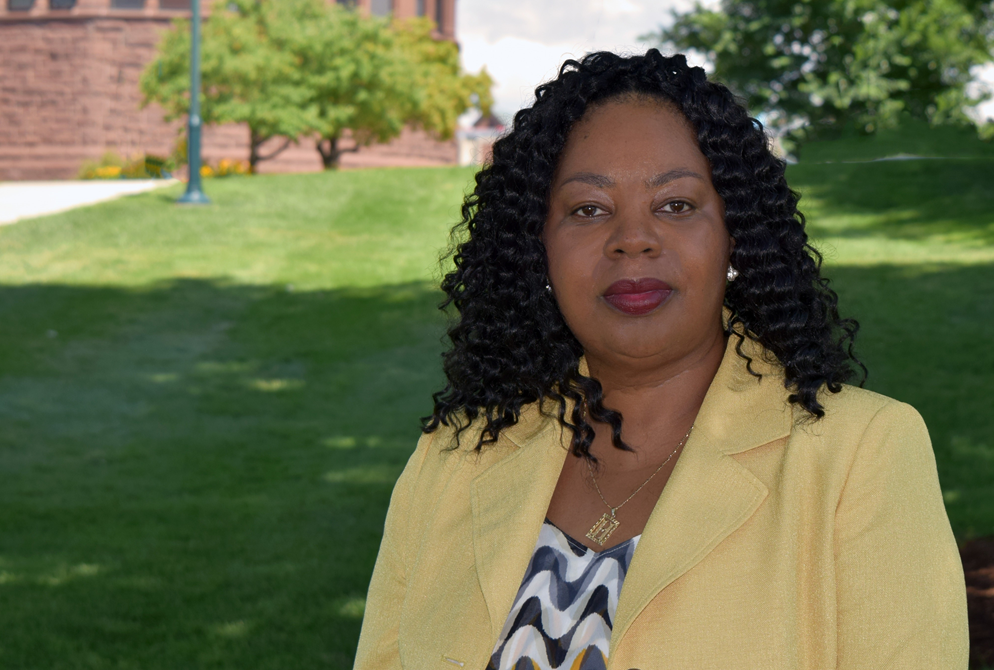 Above: Wanda Heading-Grant, "To Sing of Common Things" Speaker Series Moderator
---
About the Clemmons Family Farm
Located in Charlotte near beautiful Lake Champlain, the Clemmons Family Farm is ​one of the largest African-American-owned historic farms in Vermont today. The farm includes 6 historic buildings (circa late 1700s-1800s), a spacious 1990's residence, and 148 acres of prime farmland and forests, ponds and streams abundant with wildlife. Your donations and other support for our programs helps us to keep this Farm available for African-American and African diaspora history, arts and culture programs for the community.
Admission is Free! Donations are Welcome!
We're grateful for donations when you attend wonderful events like these. Donations to the Clemmons Family Farm help us to preserve one of the rare African-American owned farms in the state of Vermont and in New England as a cultural heritage asset for the community! There are nearly one billion acres of farmland in the United States. Over the past century, African-American land ownership in the U.S. has decreased by 93%: from a combined total of 41 million acres to just 3.5 million acres today. Over the same timeframe, White land ownership decreased by just 3%.
According to the 2012 United States agriculture census, of the nearly 7000 farms in Vermont, only 19 are African-American-owned or operated.
Of the 1.2 million acres of farmland in Vermont, only 740 acres are owned or principally operated by African Americans. less than half of one percent (0.4%) of all farms in the United States are African-American-owned.
FAQ
Where do I park?
The Barn House address is located on the west side of the road at 2122 Greenbush Road, Charlotte Vermont 05445. Please park in the barnyard at the "Big Barn" located across the street (east side) from the Barn House. You will see an "Event Parking" sign indicating the area where you can park. Additional parking is located south of the Big Barn-- look for more "Event Parking" signs at 2213 Greenbush Road.
What do I do if I cannot walk down and up the hill to the Barn House?
Please contact us before the event at clemmonsfamilyfarm2art@gmail.com or call (765) 560-5445 and leave a message so that we can arrange for a car to drive you down (and up) the hill. Also, the Barn House has an access ramp for those who may have difficulty using the stairs at the main entrance.
How can I contact the organizer with any questions?
Please contact us if you have any questions about the event. You can reach us at clemmonsfamilyfarm2art@gmail.com or call (765) 560-5445.
Where can I learn more about the Clemmons Family Farm?
Check out our website, subscribe for updates on our new arts and culture events, and like us on Facebook!