Description
The Richmond Christmas Fund's Biggest Fundraising Event Returns!
Last year, Audi Richmond played host to the inaugural edition of A Not So Silent Night, a spectacular event that generated over $65,000 for the Richmond Christmas Fund.
While the event was truly unique, we're confident that its success can be duplicated - and even surpassed - in 2019. But we can't do it without you. We hope you'll join us as, for the second year in a row, we celebrate A Not So Silent Night!
Taking place Wednesday, November 27, 2019, at Jaguar Land Rover of Richmond, the event will once again combine festive fun and stylish elegance.
Among the highlights will be a delectable selection of appetizers and desserts, courtesy of Pacific Gateway Hotel; a wide variety of wines, beers, and spirits; and live and silent auction items that would impress even Santa himself!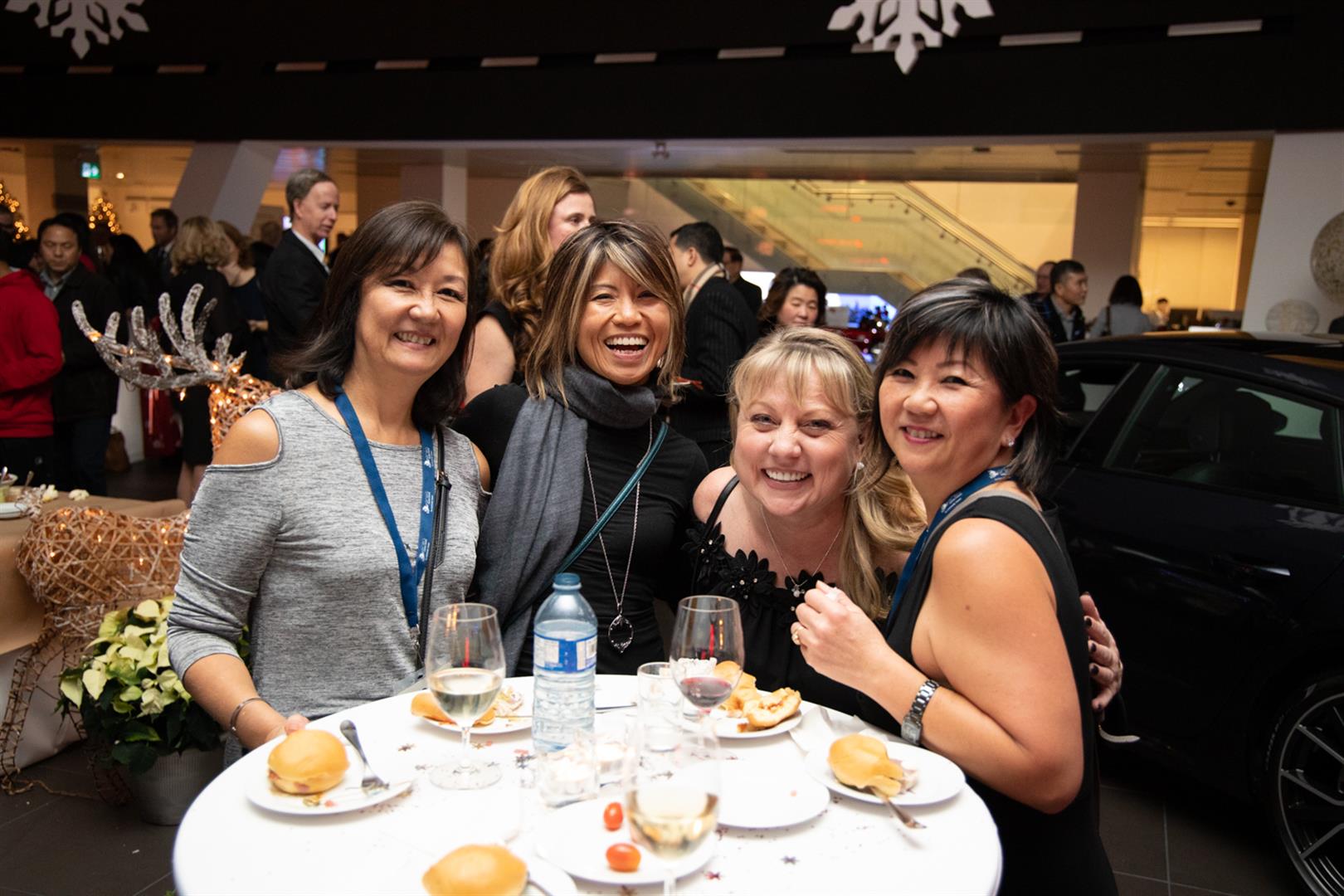 There will also be live music, and an opportunity to take your photo with an RCMP officer in red serge, next to a specially wrapped, police-themed Land Rover SUV.
It goes without saying that, if you're a fan of luxury vehicles, this event is a feast for the eyes! As you mix, mingle, and network with other guests, you'll be right next to the latest high-end models in the Jaguar and Land Rover collections.
Tickets are $100, with all proceeds helping the Richmond Christmas Fund to brighten the holidays for families in need.
Don't miss what promises to be one of the most memorable evenings of the year!
A Not So Silent Night is presented by lead sponsor Pacific Gateway Hotel, with major support from TD Bank Group, Jaguar Land Rover of Richmond, and Platinum Pro-Claim.