Description
Presented by:

Supporting sponsors:

Join The Word On The Street for our inaugural City Imagines keynote with Toronto city builder Ken Greenberg.
The City Imagines asks how Torontonians can build an inclusive, creative city for the 21st century. Drawing from his 2019 book Toronto Reborn, Ken Greenberg will explore how citizens, NGOs, businesses, and governments have combined to refashion Toronto. The keynote will also explain how cities can foster a thriving cultural sector and unlock the potential for artists and storytellers to influence city building.
After delivering his address, Ken will be joined by a panel of cultural city builders including Ilana Altman (The Bentway), Menon Dwarka (The Art of Time Ensemble), Devyani Saltzman (AGO), and Kerry Swanson (The Indigenous Screen Office). Moderated by journalist and author John Lorinc (House Divided: How the Missing Middle Will Solve Toronto's Housing Crisis).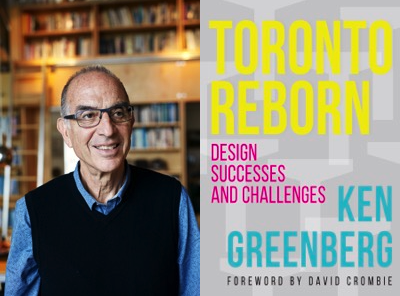 Ken Greenberg is an urban designer, teacher, and writer, whose passion and advocacy for the city over the past decades has involved him in virtually every aspect of its remarkable transformation. In Toronto Reborn from Dundurn Press, Ken Greenberg describes the emerging contours of a new Toronto. He lives in Toronto.