Description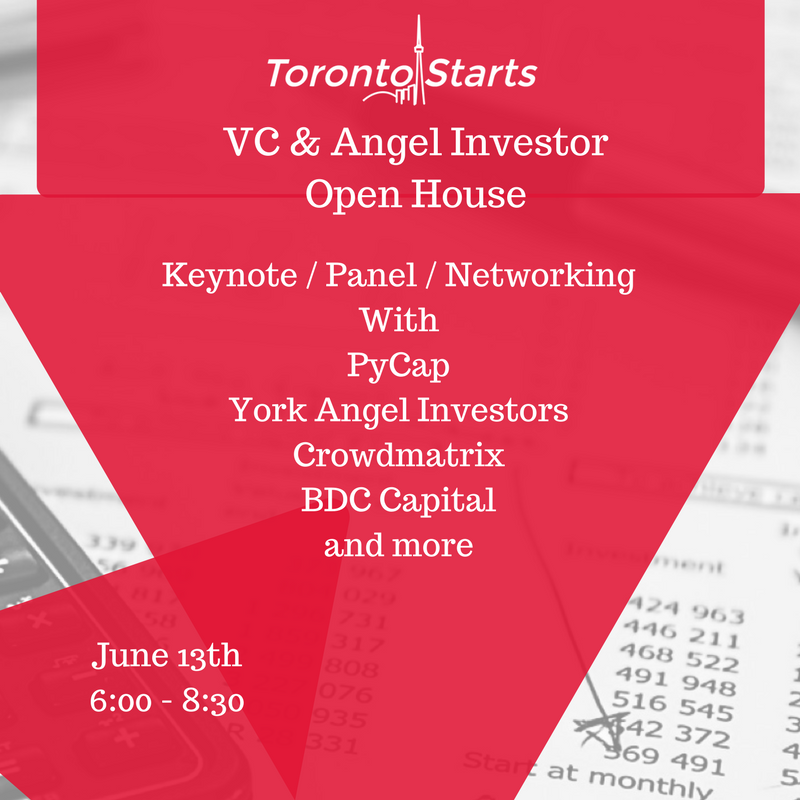 TorontoStarts Presents VC & Angel Investor Open House
with:
• Stuart Browne CEO of PyCap
• Jess Joss - York Angel Investors
• Leah Carr - Crowdmatrix
• Nicole Leblanc - BDC Capital
• and more
Doors Open at 6 PM for:
6:15 - 6:30 Entrepreneurial Keynote
6:30 - 7:30 Followed by a panel discussion with VC and Angels
7:30 - 8:30 networking
This event will Sell Out!
Disclaimer: Doors open at 6 pm. it is our policy to overbook Startup Toronto free events. In case of a full program, your ticket reservation may not guarantee admission. We recommend you arrive early.
Disclaimer: By signing up for a Startup Toronto meetup event, you agree that Startup Toronto may record or photograph the event, (including you, your likeness, voice and any guest you bring), and use it publicly or privately in any form of media, including for commercial purposes. By attending, You consent to the recording and photographing and grant Startup Toronto an unrestricted, perpetual, non-exclusive and sublicensable license, to take, use, display, perform, distribute or exploit for any lawful and commercial purpose any recordings or photographs.