6th Annual Big Cheese Event - Rendez-vous annuel, formation et leadership

Thursday, 23 May 2013 from 5:00 PM to 8:00 PM (EDT)
Event Details
Becoming a Strategic Communications Rock Star 

An evening with IABC All-Star Speaker Caroline Kealey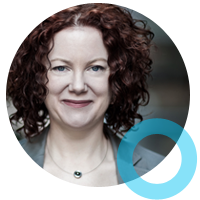 Need to establish credibility, show value, gain trust and excel at doing more with less?
If you've ever dreamed of becoming a recognized star player in your organization – now's your chance to learn how.
Join us for our 6th Annual Big Cheese learning event with IABC All-Star speaker Caroline Kealey, principal and founder of Ingenium Communications and developer of the Results Map, a step-by-step process for designing strategic communications plans that work.  
In this 75 minute interactive workshop, we'll explore the consultative skills needed to be a strategic communications rock star through exercises and tools derived from the Results Map best practice methodology.
This jam-packed session covers:
The 5 critical qualities for strategic communications stardom

Top 10 questions strategic communicators must ask

The unique value proposition of the communications function

Top 3 career-killing, soul-crushing frustrations communicators face and how to eliminate them

A proven step-by-step process for managing stakeholder relationships
Don't miss this opportunity to learn from the best.
Caroline is a regular IABC World Conference speaker – listen to this podcast to hear about her upcoming talk this June in New York on the Top 10 Most Powerful Questions in Strategic Communications.
Get a jump on the World Conference and come out to meet Caroline in your own backyard.
A community cocktail will follow the 75 minute learning session.
Registration opens at 5:00. Please be on time; we start at 5:30 sharp!
This is our season-closer event – so it's your last chance to hang out with the best peers in town before the summer break.
It's also a chance to meet some of your new board members for 2013-14 as outgoing president Sharon Hunter passes the torch to president-elect Alain Legault.
Reserve your spot now!  Places are limited.
This presentation will be in English with bilingual Q & A.
___________________________________________________________
Pour devenir une vedette des communications stratégiques
Une soirée avec Caroline Kealey, conférencière étoile de l'IABC
Inscrivez-vous dès maintenant!
Vous devez asseoir votre crédibilité, prouver votre valeur, gagner la confiance de votre public et devenir maître dans l'art de faire plus avec moins?
Vous rêvez d'être reconnu comme un joueur vedette au sein de votre organisation? Voici votre chance de faire vos armes!
Soyez des nôtres à l'occasion de la sixième édition de notre rendez‑vous annuel de formation « Gros bonnet », animé par une conférencière étoile de l'IABC : Caroline Kealey, fondatrice et présidente d'Ingenium Communications, et conceptrice de la CommuniCarte, un processus étape par étape pour créer des plans de communications stratégiques efficaces.  
Pendant cet atelier interactif de 75 minutes, vous explorerez, au moyen d'exercices et d'outils tirés de la méthode faisant appel aux pratiques exemplaires de la CommuniCarte, les aptitudes à la consultation dont vous avez besoin pour devenir une vedette des communications stratégiques.
Voici ce que couvre cette séance bien remplie :
Les cinq qualités essentielles pour accéder au vedettariat des communications stratégiques;

Les dix

grandes questions que tout bon communicateur stratégique doit poser;

La proposition de valeur unique des communications;

Les trois frustrations qui minent la carrière et le moral des communicateurs, et les façons d'y faire face et de les éliminer;

Le processus étape par étape éprouvé permettant de gérer les relations avec les intervenants.
 Ne ratez pas cette occasion d'apprendre de la meilleure.
Caroline participe régulièrement à la Conférence internationale de l'IABC. Écoutez ce balado pour avoir un aperçu de la conférence qu'elle donnera en juin à New York et qui s'intitule Top 10 Most Powerful Questions in Strategic Communication (Les dix questions les plus importantes dans les communications stratégiques).
Profitez d'un avant-goût de la Conférence internationale : venez rencontrer Caroline dans votre propre ville! 
Un cocktail suivra la séance de formation de 75 minutes.
L'enregistrement commence à 17 h. Merci d'arriver à l'heure, car nous commençons à 17 h 30 tapant!
Il s'agit de notre événement de clôture pour la saison : votre dernière chance de passer du temps avec l'élite montréalaise des communications avant la pause estivale.
C'est aussi votre chance de rencontrer certains des nouveaux membres du conseil pour 2013‑2014; comme vous le savez, Sharon Hunter passe le flambeau au président élu Alain Legault.
Réservez votre place dès maintenant! N'oubliez pas que les places sont limitées.
Cette présentation sera offerte en anglais et comportera une période de questions dans les deux langues officielles.
Have questions about 6th Annual Big Cheese Event - Rendez-vous annuel, formation et leadership?
Contact IABC/Montréal
When & Where

Café des Beaux Arts
1384 Sherbrooke Street West
Montreal, QC H3G 2C6
Canada

Thursday, 23 May 2013 from 5:00 PM to 8:00 PM (EDT)
Add to my calendar
Organizer
L'IABC/Montréal est votre chapitre local vous reliant au réseau mondial de ressources de l'IABC, organisation basée à San Francisco, Californie. L'IABC favorise l'évolution des communicateurs d'affaires professionnels en leur offrant des outils de progression individuelle, des formations professionnelles de haut niveau et des occasions de réseautage ciblées.
IABC/Montréal est la plus grande section bilingue de l'IABC dans le monde, au service de la communauté montréalaise en vous offrant une variété d'activités dans les deux langues.
-----
IABC/Montréal is your local connection to the global resources of IABC International, based in San Francisco, CA. We are dedicated to enhancing the lives of professional business communicators worldwide by providing opportunities for individual growth, professional training and expansion of personal networks.
IABC/Montréal is the largest bilingual chapter of the IABC in the world. We are here to serve the Montreal community by offering you a wide array of activities in french and english.
Information:
MontrealHospitalityCommitteeChair@outlook.com