Description
The Spiritual Science Research Foundation invites you to attend a unique spiritual lecture. All are welcome.

Have you ever experienced problems in life that do not go away despite trying all known solutions and remedies? When such problems do not go away, there is a high chance that these problems have their root cause in the spiritual dimension. If the root cause of the problem is spiritual, then only a spiritual solution will give permanent relief.

Through this interactive lecture, we will help you to understand how the spiritual dimension affects every facet of our lives and how doing regular spiritual practice complimented with self-healing techniques will help you overcome many of the problems you are experiencing. Whether the problems are related to physical or mental health, many of them can be alleviated by spiritual healing methods and spiritual practice.

With practical demonstrations, videos, and real-life case studies, we will guide you on how to implement 7 powerful spiritual self-healing techniques. These techniques are inexpensive and easy to apply to compliment your current spiritual practice. SSRF encourages self-healing techniques as this enables one to be independent and self-sufficient rather than dependent on others. We welcome you to join us in this spiritual lecture.
Tickets and Registration
Please click on "Tickets" to register for this event. Admission is by sliding donation of $10 - $25 where attendees can donate as per what is possible for them. Additional donations are welcome.
If you have any questions or would like to contact us, please email ssrfcanada@gmail.com
** We invite you to stay later for our second lecture "If Animals Can Perceive Spiritual Vibrations, Why Can't Humans ?" taking place at the same venue from 4:15 - 5:00pm **

For more details about our earlier lecture, please visit this link: https://www.eventbrite.ca/e/if-animals-can-perceive-spiritual-vibrations-why-cant-humans-tickets-57990376778

Where to find us
Meeting room
About the presenters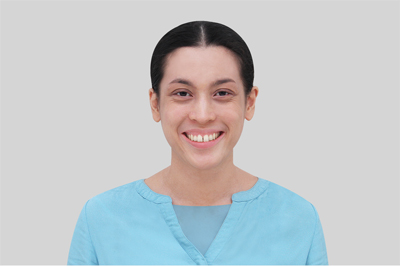 Mrs. Radha Mallick is from Vancouver, Canada and is the disciple of His Holiness Dr Athavale, a Saint and Spiritual Master from India. Her family is of a Buddhist background and from a young age she was interested in learning about spirituality. By profession she is an Early Childhood Educator and graduated from Capilano University. Since 2011, she has dedicated her life to spiritual practice and has lived in the SSRF Spiritual Research Center and ashram in Goa, India for the past several years. Radha has a lot of love for others and ensures that all attendees gain maximum benefit from the spiritual workshops she conducts. She has conducted SSRF workshops in USA, Canada, and India & is leading the SSRF Promotions Team as her service to God. This year she will be touring in Canada and USA to share her spiritual knowledge & spiritual experiences in workshops organised by SSRF.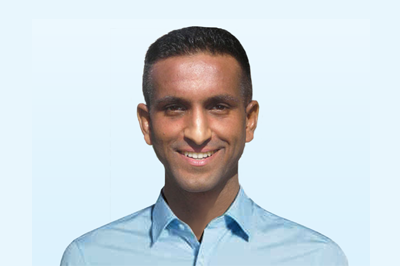 Mr. Sameer Sangha is from Vancouver, Canada. He completed his BA in the field of History, and by profession runs a bed and breakfast along with working in the health food delivery business. Sameer found relief from lifelong eczema and food allergies by practicing the spiritual healing methods given on the SSRF website. As he continued with his spiritual practice, Sameer experienced many more benefits. He began to feel a sense of inner peace, problems in his life started reducing, and he found a purpose in his life and wants to help others to also experience the same. Sameer has spent time living at the SSRF Research Centre in India over the past several years, and currently resides in Vancouver, Canada. Sameer has continued his spiritual practice under the guidance of SSRF and helps with uploading articles to the SSRF site, content creation for SSRF social media platforms, and promotion of SSRF books.
This event is organized by:

The Spiritual Science Research Foundation
www.ssrf.org