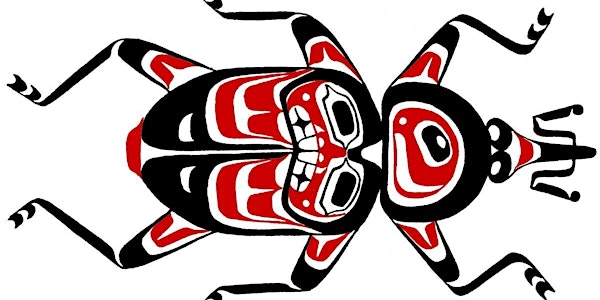 70th Western Forest Insect Work Conference 2020
Event Information
Location
Coast Edmonton Plaza Hotel by APA
10155 105 Street Northwest
Edmonton, AB T5J 1E2
Canada
Refund policy
Refunds up to 7 days before event
Eventbrite's fee is nonrefundable.
Description
70th Western Forest Insect Work Conference
Program highlights
Join us to celebrate the accomplishments of the 2019 award recipients: Jackson Audley, Memorial Scholarship, and Dr. Ken Raffa, Founders Award.
Our distinguished speakers are Elder Bert Auger, John Acorn, Felix Sperling and Barbara Bentz. Several open sessions will provide attendees with an opportunity to present on a wide range of topics.
Sessions:
The impacts of drought on forests and forest insects

Lessons learned from past outbreaks: Has anything changed?

Emerging threats to western forests: New detections of non-native and potentially invasive bark and ambrosia beetles in the U.S.

50 years in the evolution of bark beetle semiochemicals.......what have we learned?

Forest entomology: Historical perspective

How will changes in climate change the impacts of established non-native defoliators – is there more we can do to help managers and predict future damage?
See the website for all details and a draft agenda - note that we expect the agenda will change and updates will be posted to the site.
Details and deadlines
---
Registration and lodging
Early registration deadline Friday, April 17.
Single day rates rates are also available.
Room booking deadline: April 6
Room rates start at $116 CDN plus taxes and fees and are available for stays between April 24 and May 4, 2020. Rooms can be booked online here or by calling the hotel at 780-423-4811 (the keywords for booking by phone are "Western Forest Insect Work Conference"). We encourage you to stay at the hotel to help us meet our contractual obligations with the Coast.

Questions regarding registration or lodging? Contact Caroline Whitehouse (caroline.whitehouse@gov.ab.ca; 780-644-8325).
---
Airfare
We have arranged for small discounts through WestJet and United Airlines for those flying to the conference. WestJet is offering 5% off Econo* and 10% off EconoFlex and Premium fares for travel within Canada and 2% off Econo*, 5% off EconoFlex and 10% off Premium base fares for guests travelling Trans-border. To take advantage of this offer, you will need this discount code (T15MX78) to book online here. The following rules apply:
The booking is to be made to the following city: Edmonton, Alberta

The travel period begins: April 22, 2020 to May 5, 2020

No discount will apply to Basic or Business class bookings.
United Airlines is offering discounts similar to WestJet. Book online and use this promotional code (ZJFU828253) to receive the discount.
---
Oral Session
Title and list of authors submission deadline: April 1
Abstract submission deadline: April 17 (limited to 250 words, sample abstract found here)
- Graduate student submissions to Jennifer Klutsch (klutsch@ualberta.ca)
- All other submissions to Nadir Erbilgin (erbilgin@ualberta.ca)
---
Poster Session
Title and list of authors submission deadline: April 1
Abstract submission deadline: April 17 (limited to 250 words, sample abstract found here)
Poster dimensions should be no larger than 3.5 ft wide x 3.5 ft tall (~ 1m x 1m)
- Submissions and questions to Andy Graves (andrew.graves@usda.gov; 505-842-3287)
---
Photo Salon
Submission deadline: April 15
Categories are: (1) Forest Insect, (2) Forest Insect Damage, (3) Series (three to seven pictures, where a single picture is not enough to tell the whole story), (4) Entomologists at Work, (5) Humorous (the lighter moments of Forest Entomology), and (6) Other (subjects that do not fit the other categories).
- Submit in digital format to Tom Eckberg (teckberg@idl.idaho.gov)
---
Silent Auction
All proceeds from the auction benefit the WFIWC Scholarship Fund; and donations can be brought to the meeting or mailed to Caroline Whitehouse (9920 108 Street, Great West Life Building, Edmonton, Alberta T5R 2M4).
- Direct questions to Sky Stephens (stephanie.s.stephens@usda.gov; 303-236-9552).
Date and time
Location
Coast Edmonton Plaza Hotel by APA
10155 105 Street Northwest
Edmonton, AB T5J 1E2
Canada
Refund policy
Refunds up to 7 days before event
Eventbrite's fee is nonrefundable.