About this Event
Summit is the brand new 2 day event taking place on November 30 - December 1 at Artscape Daniels Launchpad in Toronto. With an emphasis on the marketing, sales and technical skills needed to stand out in an increasingly digital world, Summit attendees will have the chance to hear from some of Toronto's most respected entrepreneurs, creators and industry leaders who'll be sharing their stories, tips and tricks on how to scale up, stand out and build a sustainable career.
Speakers include:
- Julien Christian Lutz, known professionally as Director X, who has made a name for himself with his visually distinctive videos for chart-toppers like Jay Z, Kanye West and Rihanna as well as directing the 2018 feature film Superfly
- Haley Elsaesser, an internationally acclaimed Fashion Designer, whose fans include Miley Cyrus, Katy Perry and Tegan and Sara
- Partisans partner and co-founder Alex Josephson, an award-winning architect who specializes in the integration of design and technology
- Chris Wilson, the Head of Music and Culture at The Drake Hotel, responsible for assembling and managing the year-round music and cultural programs and events
- Joe Ferrari, A&R Director at Sony Music Entertainment who has implemented successful marketing strategies for artists such as One Direction, Hozier, Sia and Odd Future and grown the Sony Music Canada roster which includes laye, Famba, Langston Francis and Swagger Rite
- Meaghan Way, an Illustrator and multidisciplinary Designer whose clients include Vice, Samsung, Frank + Oak, Canon and Droga5
- Rafael Katigbak, Head of Creative at VICE Media Canada, the world's largest independent youth media organization.
...and many more. See the full speakers list at www.launchpadsummit.com.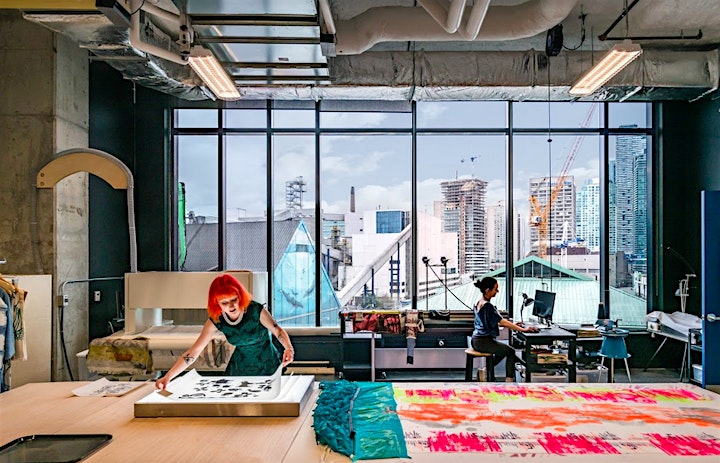 FAQ
How much does it cost?
Weekend Passes are available now ranging from $25 for students with valid ID to $70 for general admission. A limited number of one day passes will be available starting mid- November. Tickets include access to all sessions, on a first come first serve basis.
Can I cancel or transfer my tickets?
Ticket purchases are non-refundable but you may may transfer your ticket to someone else. Please follow Eventbrite's guide to transferring tickets here. We reserve the right to change the above policy at any time without prior notice. We also reserve the right to cancel the event, and if this occurs, we shall refund the total fees paid.
Can I purchase my ticket(s) at the door?
Limited tickets may be available at the door on a first come, first serve basis. Please keep an eye on our social media channels to see if they are available: Instagram, Facebook and Twitter.
What is Artscape Daniels Launchpad?
Artscape Daniels Launchpad is a first-of-its-kind creative entrepreneurship hub designed to help emerging and established artists, designers and creators generate income and thrive in their creative practice. Launchpad offers members unparalleled access to a unique 30,000+ sq. ft. facility with state-of-the-art, multidisciplinary creative and technical studios; co-working space; meeting and event facilities.Learn more about Launchpad and the memberships we offer at artscapedanielslaunchpad.com
Is Artscape Daniels Launchpad accessible?
Artscape Daniels Launchpad has barrier-free access from Queens Quay East with three elevators leading from the lobby to the fourth floor. The space has accessible washrooms and stalls, as well as accessible drinking fountains. Signage throughout the building is written in Braille. Sugar Hall is equipped with an assisted listening system. Please contact us at hello@launchpadsummit.com if you have any particular questions or requests.