About this Event
Get yourself into holiday spirit with the Nightingale Music Festival's "Christmas Magic" concert. Enjoy seasonal arias, songs and compositions to celebrate this wonderful time of the year. With this latest concert, we aim to capture the feeling of wonder and reverie. We hope to deliver you an experience to remember.
The Nightingale Music Festival is one of the best series of classical concerts in Toronto. This amazing festival will showcase Internationally acknowledged and emerging Toronto musicians, choirs, music and dance groups in the upcoming concert.There are also featuring fashion and jewelry pieces on the runway!
Live only vocal and instrumental accompaniment excellence
Artists: Myroslava Solovianenko,Arturo Razgoev,Sofia Petrov, Anaïs de Lagrave-Codina, Genesis Cruz. Accompaniment: Grove Presidents Band (Alex Severinets, Sergey Krutik)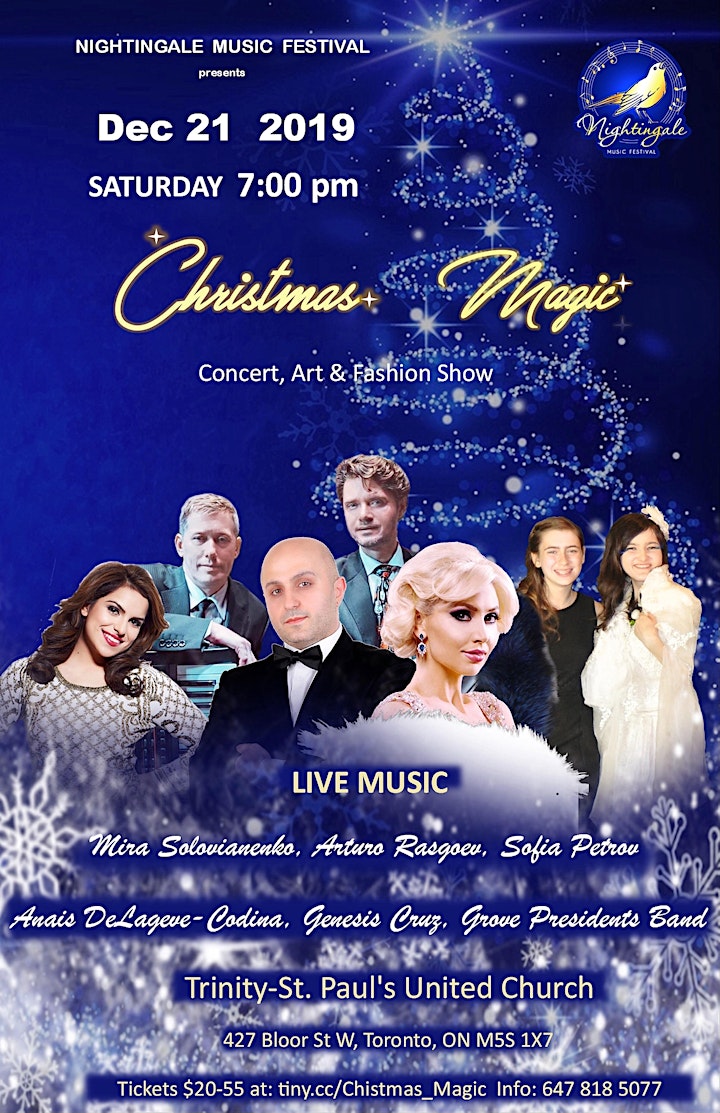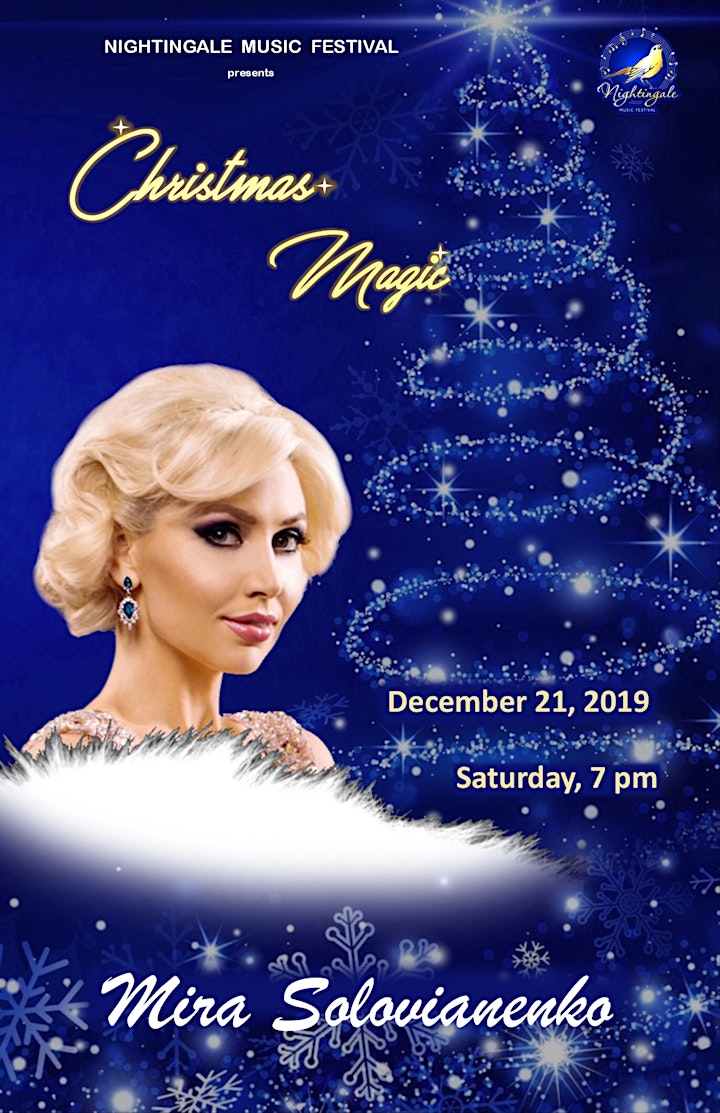 Miroslava(Mira) Solovianenko, Singer(Soprano), Conductor, Honored artist of Ukraine. Mira's operatic career spans over 15 years of performances and appearances across Europe, South and North America. She has headlined and starred in productions at Kiev operatic stages, performed with the National Academic Choir of Ukraine and has served as a lead vocalist at the prestigious National Organ and Chamber Music Hall of Ukraine. In 2010 Mira was awarded the title of "Honored Artist of Ukraine" a high honour bestowed upon a citizen for contributions to the cultural fabric of the country and for artistic contribution to the society.
#soloist #mira_solovianenko #nightingale_music_festival #opera #italian_opera'
CHECK OUT
What You Missed !