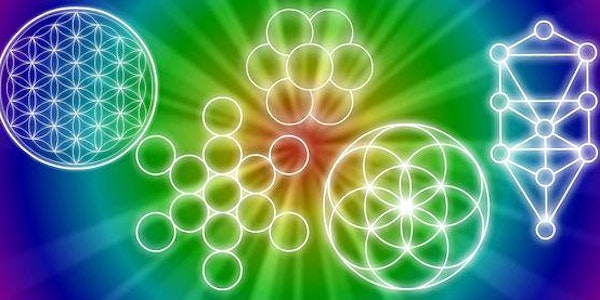 Multiple dates
8 week Drawing Sacred Geometry Online Course
Join me and a group of amazing humans as we explore and draw the fundamental patterns of the Universe!
Date and time
Mon, May 29, 2023 6:00 PM - Mon, Jul 17, 2023 8:00 PM PDT
Refund Policy
Contact the organizer to request a refund.
Eventbrite's fee is nonrefundable.
About this event
Sacred geometry is the study of harmonic patterns that underlie and create the world around us. Through direct experience with these universal patterns, we can access unlimited sources of intelligence.
We'll explore the relationship between sacred geometry and the interconnectedness of everything in the universe. Sacred Geometry is where physics and metaphysics meet; it is the still point of creation, the zero point of space, the infinite potential of this present moment.
We'll also explore how these beautiful geometric shapes have the power to align our subtle energy body into a coherent state of harmony. If it sounds extraordinary, it's because it is! Come find out how.
Here's a testimonial from a student completing the most recent 8 week series:
"The 8 week Drawing Sacred Geometry course far exceeded my expectations, which were high to start with. Nadi is a gifted teacher who connects energetically with the sacredness and wisdom of the geometry she teaches. She transmits all this to her students and leads them thru a step-by-step process to open their perceptual field and connect more deeply with multidimensional reality through the drawing of these sacred patterns. It was truly a delightful and magical journey". ~ Judith C.
We'll be drawing a variety of shapes including; the Seed of Life, Flower of Life, Vector Equilibrium, Metatron's Cube, the Tesseract (the Geometry of Time Travel!) Polygons and Polygrams (Pentagons, Heptagons, Nonagons, Decagons and Dodecagons!) the Phi Ratio, Cymatics and lots more!
All levels are welcome and no experience is necessary. Come explore the potent fun of drawing these simple and universal patterns together!
Participants will receive PDF files with complete step by step drawing instructions of each geometry, as well as the live recording of the class. Everyone will have their very own Sacred Geometry drawings at the end of every class.
Drawing materials needed: compass, colored pencils, ruler, eraser (fine tip and block) and 11x14" paper.
Another testimonial to the supportive environment Nadi provides:
"I have taken several of Nadi's classes on drawing Sacred Geometry. She is, without fail, positive, patient, and passionate about what she teaches. I highly recommend taking any of her classes. The process is fascinating, and Nadi breaks down very complex geometric shapes into bite sized pieces that anyone can accomplish." ~ Kimberlee B.
About Nadi:
*Nadi Hana is an inspiring instructor and professional transition specialist, serving the expansion of human consciousness through the activation of our multidimensionality. She hosts international calls and private sessions exploring how technologies of Advanced Civilizations can support our individual and collective evolution. Her life path is dedicated in service to the awakening of humanity and unity consciousness.
For more information please visit the website at www.galacticrosegeometry.com
About the organizer
*Nadi Hana is a Portland-based artist and teacher. She has been sharing her knowledge about Sacred Geometry, Crop Circle Formations and Human Consciousness through public presentations since 2015.  Nadi offers Sacred Geometry classes at Portland Community College, New Renaissance and private locations.